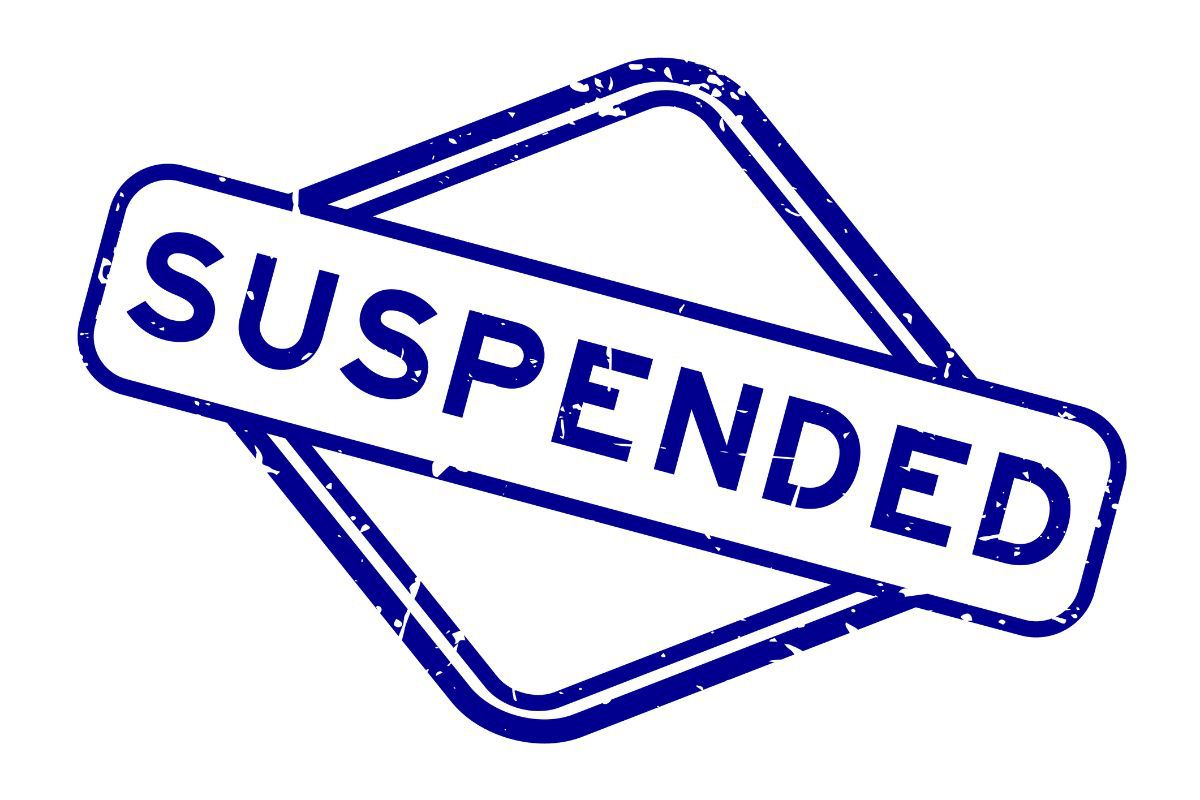 Driving with a suspended license in CA is a serious offense that can result in significant consequences for the driver. 
This offense is considered a misdemeanor crime, which means that the driver faces a massive fine, probation or jail time, and other penalties, which could stay on their driving record for up to ten years if convicted.
Understanding the Consequences of a Misdemeanor Crime
The Cornell Law School's Legal Information Institute (LII) defines a misdemeanor crime as "A misdemeanor is a type of offense punishable under criminal law. A misdemeanor is typically a crime punishable by less than 12 months in jail." 
Looking at the citation issued by law enforcement in CA, you will see either the "M" or "I" circled. If the "M" is circled, that means the severity of the traffic violation made it a misdemeanor, which means you could go to jail or be placed on probation if convicted. You need a traffic attorney with trial experience.
CA Vehicle Code That Makes Driving with a Suspended License a Misdemeanor Offense
The consequences of a conviction are severe. 
The traffic code warns drivers, "No person shall drive a motor vehicle at any time when that person's driving privilege is suspended or revoked…if the person so driving has knowledge of the suspension or revocation."
You might have noticed an opening in that section of code, "…if the person so driving has knowledge of the suspension…" Therefore, when your license was suspended without your knowledge, which is often the case with failure to pay "child support" orders, a driver's legal advocate has a strong case for dismissal if presented to the Superior Court judge correctly. But be warned, the lesser charge of Vehicle Code 12500(A), driving without a valid license, may still be found even in some cases where you had no knowledge of a suspension.
CA Vehicle Code (CVC) Section 14601, Violation of License Provisions, provides for a "base fine" between $300 and $1,000, county jail time of five days to six months, probation or both a fine and jail time for first-offenders.
"If you owe child support and you are not paying as required, your driver's, professional, and/or recreational (fishing, hunting, etc.) licenses can be suspended.  If your payment is overdue by more than 30 days, a notification is automatically sent to several California licensing agencies, including the California Department of Motor Vehicles (DMV)."—CA Child Support Services.
A second conviction within five years of the first could mean up to one year in the county jail and a base fine between $500 and $2,000. Since the approval of this section of code, the Governor has approved ten surcharges, penalties, and assessments that make the total fine five to seven times higher than the base fine. Such items as court construction, night court, DNA ID, EMT and EMS training and funding have been added. 
Therefore, discussing your traffic ticket with a traffic attorney is always wise, as a technicality could lead to a dismissal or reduced charge.
Reasons for a Suspended License in CA
There are several reasons for a suspended license in CA, but some common causes include failure to pay traffic fines or appear in court (FTP/FTA), failure to pay court-ordered child support, or accumulating too many points on your driving record. If a driver is caught driving with a suspended license, they face fines, jail time or probation, negative reports to credit agencies, and more. 
Avoiding the Risks of Driving with a Suspended License
Avoiding the consequences of driving with a suspended license means understanding the reasons for suspension action by the court or DMV. Therefore, resolving any issues that may have led to the suspension is necessary. These steps include paying outstanding fines or child support, attending traffic school, appearing in court, or hiring a traffic attorney to resolve your suspension.
In conclusion, driving with a suspended license in CA is a serious offense that can result in significant consequences for the driver. Drivers need to understand the reasons for a suspended license, take steps to resolve any issues that might have led to the suspension, or ask for legal assistance to clear the suspension. By doing so, they can help protect their driving privileges and avoid the negative consequences of a misdemeanor conviction.
Always Consult a Kern County Traffic Attorney When Charged with Driving with a Suspended License in Lamont, CA 
Call Bigger & Harman in Bakersfield at (661) 349-9300, use their straightforward contact form, or email attorney@biggerharmanlaw.com.
We are Bakersfield traffic ticket defenders with trial experience in Lamont Superior Court in Kern County. Our reputation in the Lamont courtroom makes it easier to negotiate a reduced charge. We also have the requisite knowledge to ask for an immediate dismissal when circumstances dictate. Give us a call to discuss your specific circumstances.    
Se habla Español (661) 349-9755.
References:
The CA Driver Handbook English y Español.
CVC Section 14601, Violation of License Provisions