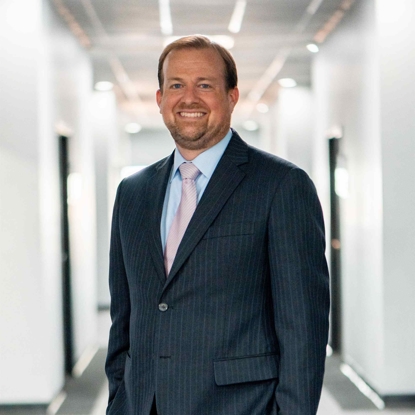 Mark J. Bigger Attorney
Bio
Traffic Ticket Attorney - Serving Kern County and Beyond!
Mark was born and raised in the Pacific Northwest. Before beginning the practice of law, Mark worked his way through law school as a Legislative Assistant in Oregon from 1999 to 2004. His interest in traffic law was developed while working for a long term member of the Oregon Senate Transportation Committee, Gary George.
Mark was in charge of raising support for a bill in the legislature that would increase the Oregon speed limit to a level more consistent with engineering traffic safety standards. His efforts ultimately resulted in the speed limits being raised on several sections of interstate, including I-5 going through Salem and Medford.
Contact Bigger & Harman, APC for your free consult.
After graduating from the Oak Brook College of Law, Mark took a position with the criminal defense firm of John A. Barker and Associates and soon carved out a niche defending traffic cases. He started his own practice in 2005 here in Bakersfield that evolved from a full service criminal defense firm to a specialized firm that only handles traffic matters.
Mark has handled over 2000 traffic cases in Central California and enjoys the interaction with the officers, judges, and clerk staff that are in court on a daily basis.
Involved in the Legal Community
Apart from his legal career, Mark takes a keen interest in legal education for the next generation of lawyers. He serves on the Board of his lma mater, The Oak Brook College of Law. Mark's involvement in continuing education beyond law school has lead him to serve in 2013-2014 as the Legislative Director and a board member for the California Traffic Defense Bar Association, the statewide association dedicated to standing up for due process and effective representation for motorists on the road.
He is still active to this day. Mark also serves as Past President of the Oak Brook College of Law Alumni Association Board of Directors, where he is the longest serving member of the Board.
In his free time, Mark enjoys basketball, hiking, reading, and rooting for the Seahawks and Trail Blazers. He also has been known to take cars on the road less traveled.
He Understands - He Can Help
Mark's father and uncle are both professional drivers with endorsements. He knows how important a clean record can be and driving is in his blood. From a four day weekend drive down to Cabo San Lucas, to barely traveled roads in Death Valley or the High Sierras, Mark loves the freedom that comes with a license to drive and looks forward to helping drivers navigate their legal options.
Call for a free initial consultation with Attorney Bigger today!