Kern County Cell Phone Ticket Lawyer
Central and Eastern California Cell Phone Ticket Lawyers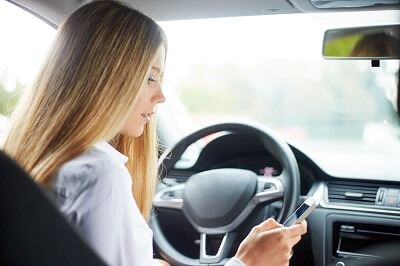 California has now made it against the law to use a mobile device while driving due to safety concerns. It is not only dangerous for the driver, but it has also led to an increase in car accidents. Here at Bigger & Harman, APC our Central and Eastern California Kern County ticket lawyers have been defending traffic tickets for more than 10 years. We know what it takes to successfully challenge a ticket, and we will use this knowledge for your benefit.
There are a number of ways you can get a cell phone ticket, including the following:
Talking on the phone
Sending a text message
Using your GPS/navigation
Ticketed for cell phone use? Request a free case consult today with our team at (661) 349-9300 Available weekends and evenings by appointment.
There are a number of options we may be able to explore and use to build a defense on your behalf. If we can prove that your usage falls into an exception, such as making an emergency call, this is one option we may use. By talking to a qualified traffic attorney who is aware of the applicable laws and has the necessary experience defending these types of charges, you may be able to overcome your charges and emerge with lesser penalties.
Consult with a Kern County Attorney for Free Right Away
It is very important that you speak to a lawyer before you pay your ticket. Once you have paid the fine, it is considered as an admission of guilt and tacks on points to your driver's license record. Similarly, if you simply ignore the ticket and do not respond, you will also be found guilty, and may have face additional consequences.
If you choose to have our firm represent you, you can rest assured that we will approach your case aggressively, both in negotiations and in court. We work to save you both time and money, and would be happy to offer you a free consultation.