Red Light Ticket Defense
Call Our Red Light Ticket Lawyer For Defense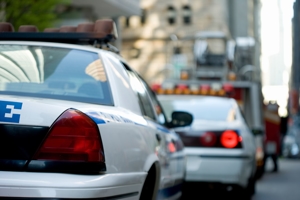 Have you been pulled over on the road and given a red light violation ticket? If so, it is imperative that you consult with a traffic ticket attorney first, before you pay the ticket. Here at Bigger & Harman, APC we have more than a decade of experience defending red light ticket cases like yours. In fact, our firm focuses specifically on traffic defense, and we keep up-to-date on the latest defense techniques to better help our clients.
Red Light Violation Fines in Kern County
In most cases, a red light signal violation of any type will involve some type of fine, as well as adding on a point to your license. If you are unsure of what you did wrong and why you were given a red light traffic ticket, it is imperative that you speak with a lawyer right away. Law enforcement and the courts take traffic light violations very seriously, because of the life threatening danger it can pose to drivers and pedestrians on the road with you.
There are a number of different red light ticket offenses you may be charged with, including:
Failing to yield left or right on red
Passing through a red arrow
Passing through a flashing red light
Failing to stop at a broken traffic control signal
Failing to obey traffic signals ahead
Red light camera tickets
Free Case Review with a Red Light Ticket Attorney in California
Why Choose Our Firm?
If you have any other questions about your red light ticket, please do not hesitate to contact one of our experienced Kern County traffic ticket lawyers.
We use proven and effective defense methods developed over our seasoned careers.
With our firm's knowledge and experience fighting red light violations, the chances of a successful outcome for your case will be greatly improved.
We would be happy to offer you a free initial consultation when you call us at (661) 349-9300.