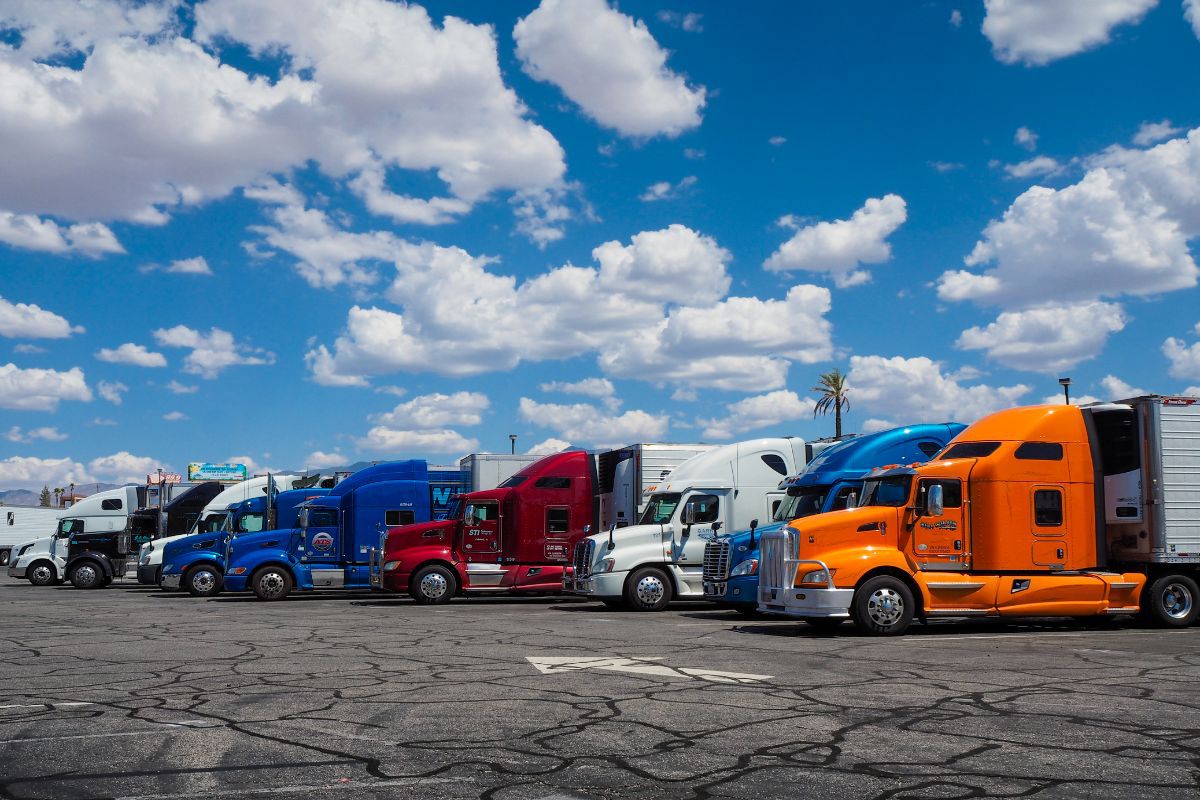 The California Air Resources Board (CARB) will consider whether to impose ACF regulations that would make it mandatory for trucking fleets to buy new medium & heavy vehicles that are emission-free by 2040.
The "Advanced Clean Trucks (ACT)" regulation from the CARB already requires manufacturers to increase the number of CA sales of zero-emission vehicles (ZEVs) between 2024 and 2035 and to:
Require manufacturers to sell 40% of all tractors, 55% of the Class 2b to Class 3, and 75% of Class 4 through Class 8 ZEVs by 2035.
Require all trucks sold after 2045 in CA to be ZEVs.
We discussed some of these issues in our blog post, "How Will Owner-Operators Overcome the CA Requirement to Remove Pre-2010 Trucks Next Year," on August 26, 2022.
The difference between the ACF and the ACT is that the ACF applies to truck manufacturers, and the ACF applies to trucking fleets that buy new trucks. The phase-in regulations will require fleets to phase out all non-ZEVs, such as gasoline, natural gas, and diesel-powered trucks and replace those with either hydrogen-fuel-cell or battery-electric trucks.
What ACF Could Mean for Trucking Fleets
Most current tractors with sleepers are $125,000, and zero-emission tractors could cost more than $200,000.
As discussed in the earlier mentioned blog, other issues affecting CARB requirements for zero-emission trucks is the lack of charging stations and truck parking slots statewide.
The ACF would do away with combustion-powered vehicles by 2040.
Local & State Government Vehicles
Government vehicles and public utilities must adhere to the following standard & replace gas-powered vehicles with ZEVs:
"Fleets outside designated low-population counties: 50% of the total number of vehicle additions must be ZEVs beginning Jan. 1, 2024, increasing to 100% beginning Jan. 1, 2027.
Fleets in designated low-population counties: 100% of the total number of vehicle additions must be ZEVs beginning Jan. 1, 2027." — The CARB ACF.
Plus, "All drayage trucks added to CARB's online system, which must visit a regulated seaport or intermodal railyard in California once a year to remain in the system, must be a ZEV beginning January 1, 2024. And by 2035, all drayage trucks entering seaports and intermodal railyards would be required to be ZE." — The CARB ACF.
Additionally, all fleets with 50 or more trucks, $50 million annual revenue with one or more trucks, and all fleets operating one or more trucks for the federal government must be ZE compliant by 1 JAN '24.
Many CA Trucking Fleets Are Already Fighting a Losing Battle with Driver Shortages, Expensive Fuel, & High-Priced Traffic Tickets
With eleven ports within CA and thousands of AB-5 contractors unable to drive for trucking fleets, many trucking fleets are struggling with shortages and overpriced fuel in CA. Add those issues to the high price of trucking violations in CA and at the DOT FMCSA, and it's no wonder there is a driver shortage.
Many independent truckers and small trucking fleets cannot afford to compete with large trucking fleets for loads in CA.
For instance, a second cell phone ticket in CA now costs a driver $260 in Truckee Traffic Court if convictedand the driver faces a 60-day driver's disqualification due to CVC 23123.5, Driving Offenses, amendment AB-47, Distracted Driving, which mandates the DMV issue 1.5 negligent operator treatment system (NOTS) to drivers in a commercial motor vehicle (CMV), with a second illegal cell phone use conviction.
That, unfortunately, coincides with the FMCSA's "serious offense" CFR that mandates a 60-day disqualification for a second offense within three years of the first.
For more information about the severity of a second cell phone ticket conviction, read our blog spot, Getting a Second Cell Phone Ticket Under AB-47 Will Adversely Affect Your Budget.
Bigger & Harman Knows the Legal System in Truckee Traffic Court in Nevada County
Call the law office of Bigger & Harman, APC at (661) 349-9300 for assistance with traffic tickets and roadside violations around the Truckee area. Use our handy online contact form to set up a free consultation, or email us at attorney@biggerharmanlaw.com.
As a traffic ticket defense firm, we have been entrusted with more than 20,000 tickets to defend in court. We understand truckers often get a bad rap. We defend them vigorously with a passion. Give us a call—let's see what we can do for you.
Se habla Español (661) 349-9755.
References:
The DMV Portal CA Commercial Driver Handbook Copyright 2022.
The Truckinginfo.com article, What to Know About the Advanced Clean Fleets Proposal.
CVC 23123.5, Driving Offenses & AB-47, Distracted Driving
The FMCSA CFR 49 Part 383.51, Driver Disqualifications