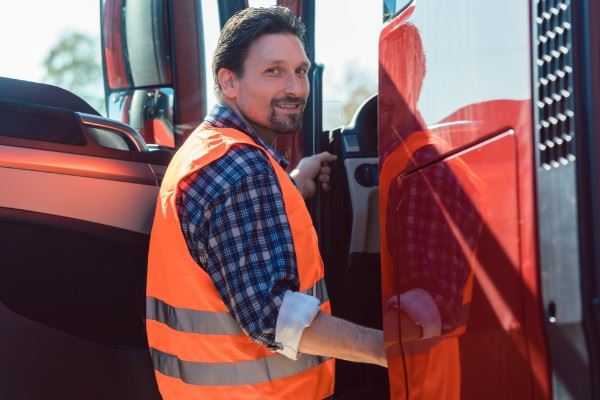 When nailed with a violation at a roadside inspection, you cannot just pay the fine and drive on like your non-commercial driving peers. As you know, your livelihood depends on a clean driving record. Just like too many Negligent Operator Treatment System (NOTS) points can affect your motor vehicle driving record (MVR), too high Compatibility, Safety, and Accountability (CSA) scores from violations during roadside inspections, traffic ticket convictions, and responsible accidents can affect your CDL.
NOTS Points Versus the CSA Score
Unlike NOTS points, where there is a threshold where a suspension is enforced, CSA scores use severity and time weights plus a formula to reach a percentile that averages in miles driven and the number of trucks in a fleet to normalize your CSA score. When you enter a specific percentile area, you get targeted for more frequent inspections and other interventions. However, just like NOTS points, CSA points can get erroneously assigned to drivers with similar names and DOT numbers.
Unlike NOTS where all minor infractions stay on your MVR for 36 to 39 months and weigh the same, the CSA score system uses a time-weight to score recent occurrences higher than something that happened 12 to 18 months ago. Your severity score is multiplied by three if another violation during the previous six months is on file in that category. It could get multiplied by two with an occurrence in the same category during the last six to twelve months. Twelve months to twenty-four months are rated at face value for trucking fleets or owner-operators but stay on file for up to 36 months for drivers and owner-operators.
Methods to Reduce a CSA Score
You must use a Driver Vehicle Inspection Report (DVIR) prior to each trip, every morning during a trip using a sleeper berth or hotel room stay, and report mechanical defects immediately to maintenance when at home. While on the road, if you can't fix it, get maintenance done. The responsibility for safe maintenance is ultimately yours, though your carrier must ensure safety issues get repaired prior to movement. When you make a note of a safety concern, the mechanic must fix it or sign the paperwork saying there is no mechanical problem.
It is even more important to complete the post-trip mechanical inspection. After a completed trip is when there is a much better chance of the issue getting fixed because the mechanic can usually devote enough time to fix it before the truck is scheduled to travel again. When problems get discovered pre-trip, there may not be enough time, especially if a repair part is not on hand. Therefore, you might lose a load if it has to get transferred to another vehicle.
Challenge violations noted during roadside inspections to keep those from affecting your CSA score. Go to the FMCSA website for Data Qs. Normally, the DMV is the starting point for a Data Qs challenge because the DMV reports convictions and responsible collision data to FMCSA. If you get convicted on a traffic ticket, DMV would report it to FMCSA. However, if you appeal and win, or receive a lesser charge than what you were convicted of, FMCSA will change your CSA score to reflect the new information, but it must get sent through the CA DMV.
To keep your CSA score low, you have to challenge every violation, collision finding that puts you at-fault, or traffic ticket. The DMV reports the conviction, not the ticket to the FMCSA. Therefore, if you hire a reliable, skilled traffic attorney to fight and win in court, it could save not only CSA points but your career.
Kings County Traffic Ticket Attorneys
Call Bigger & Harman, APC (661) 349-9300. Se habla Español (661) 349-9755. Although Bigger & Harman's office is in Bakersfield, they handle traffic tickets and hearings for truckers across Central Valley, including the Kings County Traffic Court in Hanford.
Many lawyers do not like to practice law in Hanford County Court because the judge here is very strict, but we have had tremendous success here fighting out of lane, equipment violations and speeding violations for truckers where other attorneys might have given up.
Consider this comment by Mark on AVVO, "I got a ticket for parking on an onramp. I was cited for non-emergency stop on freeway. The violation carried 1 and a half points. Luckily, I found these people on a Google search. They were able to get my ticket reduced to a non-point violation. I'm very grateful for the work they did for me." Although we cannot get everyone a non-point violation or dismissal, we can guarantee you will receive sound advice, we will keep you up-to-date every step of the way, and we will give you our best to achieve the best results.
Send them an email, attorney@biggerharmanlaw.com.
Join the Bigger & Harman Facebook business page to get links to other full-length articles.
References:
The 2018 CA Commercial Driver Handbook .pdf
Thebalance.com A Guide to CSA Point Values and Transportation
BigRoad Blog, So What Are these CSA Scores all About?