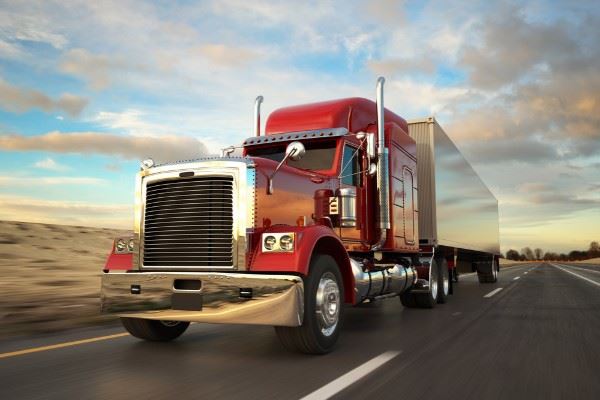 The Commercial Vehicle Safety Alliance (CVSA), is a not-for-profit alliance of local, regional, provincial, state, territory, and national commercial motor vehicle (CMV) industry representatives and safety officials. This North American cooperation of industry leaders and vehicle safety inspectors held the annual Safe Driver Week from 15 to 21 July across the US, Canada, and Mexico. The safe driving initiative focused on awareness and enforcement. The campaign's goals were to raise awareness of driving behavior and collision causes, with a mission of combating bad driving behavior through educational outreach and traffic safety awareness campaigns and enforcement. 
CVSA Violations During Safe Driver Week
During the one-week event, CVSA inspectors and law enforcement officers (LEO) issued more than 55,000 tickets and 87,000 warnings.
The top five tickets issued to Cargo Carriers were:
Speeding
Seatbelt use
Traffic control devices, i.e., red lights, etc.
Cell phone use
The top five tickets issued to Passenger Carriers were:
Violating local ordinances and permits
Speeding
Seatbelt use
Careless driving
Traffic control devices, i.e., red lights, etc.
A Statistical Breakdown 
Law enforcement and CVSA officers issued nearly 19,000 speeding tickets to both cargo and passenger carriers during this one-week period. Passenger carrier drivers received almost 17,000 of those to the cargo carriers' less than 2,000 tickets. Speeding was number two during this week, whereas it is usually number one nationally. There were an additional 731 incidences of driving "too fast for conditions," which is speeding.
It is important to note here, that speeding for trucks and buses are enforced at a much stricter standard in some areas. Many law enforcement officers will unofficially allow private vehicles a five mph variance but apply a strict speed limit for CMVs with no variables. 
Despite an FMCSA civil fine of $2,175 for cell phone use while operating a CMV, it was third overall in the number of tickets and warnings issued. 127 passenger vehicle drivers and 262 drivers of cargo transports received tickets for using a handheld device while driving. Because it is often difficult to determine whether a driver was using the cell phone, ELD, or CB radio, many officers issue a warning when they believe it would be too difficult to prove. However, many were captured on video approaching the "chicken coop" or roadside inspection point, including 211 who were actually texting. By the way, CVSA considers the approach to a roadside inspection as part of the roadway, so texting or using a cell phone in the line waiting to get inspected can get you a ticket.   
Surprising Statistics from CVSA
Nearly 2,000 CMV drivers received tickets for reckless or inattentive driving during that week. 366 drivers got cited for driving under the influence or possession of controlled substances, alcohol or both. The large majority (324) of these were passenger carriers, those trusted with the very lives of the people they transport, which to us is alarming, to say the least. Seventeen drivers got a citation for excessive fatigue or illness, and another fourteen received tickets for having a radar detector installed.
However surprising these statistics may seem on the surface; the truth is CVSA and law enforcement at roadside inspections do not always randomly pick trucks and buses for inspection. High CSA scores and percentiles often lead to a driver's eventual targeting at the chicken coop. The theory is these drivers do not have high violation scores and predictors by coincidence. By considering their scores and percentiles, the CVSA targets these DOT numbers for higher inspection numbers. 
Consult with a Traffic Ticket Lawyer Who Regularly Practices in LA
Call Bigger & Harman, (661) 349-9300, when you need assistance getting a dismissal or reduced charge for an overweight truck, speeding, cell phone or seatbelt use, or any alleged traffic violation. Seasoned CDL holders know they must challenge every traffic violation because a conviction could lead to a termination of employment and the ten-year history could make it nearly impossible to get hired on with a good firm. 
Se habla Español (661) 349-9755. 
We are a trucker-friendly firm who works with all drivers and CDL holders. We resolve tickets for our clients using a flat rate so that when you accept our representation, you know exactly how much you must pay no matter how many hours we spend in the courtroom getting resolution on your ticket or DMV Hearing.  
Send an email to attorney@biggerharmanlaw.com.
References:
The 2018 CA Commercial Driver Handbook .pdf

The CVSA article, CVSA Releases 2018 Operation Safe Driver Week Results