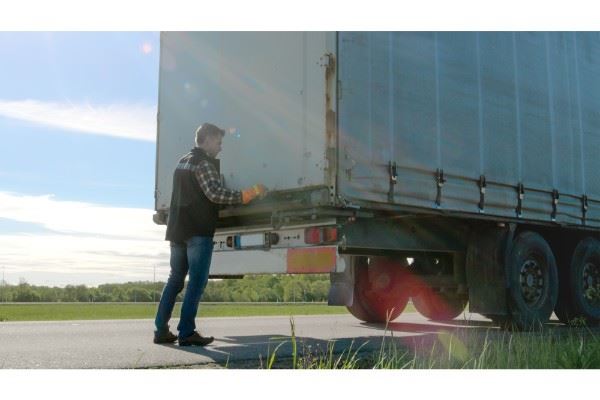 The US-Mexico-Canada Agreement (USMCA) on trade that will likely replace the North American Free Trade Agreement could be a boon to truckers if approved in November (though it is more likely to take a lot longer), but it is more likely to be a boon to large trucking firms. 
Leaders in all three countries would like to see the measure approved before Enrique Pena Nieto, the current Mexican President leaves office on 1 December, though it seems unlikely even with the leaders of the countries agreeing to the deal. Lawmakers in all three countries must agree as well, and November elections in the US could stall a vote.  
Progress for Truckers or Trucking Firms
Several high-level meetings were held to fix NAFTA rather than eliminate it; however, the US POTUS said the 24-year-old pack was a "disaster" that needed to be replaced. And, after Mexico agreed to the new deal, the current administration was able to strongarm Canada into agreeing to a new deal rather than stand on the sidelines and watch a new deal get implemented.  
The trucking industry already saw record numbers in goods transported, and profits realized in 2017 by shippers. However, experts estimate there are extreme shortages of drivers within the industry. Some put that number at almost one million across North America where approximately one trillion dollars in goods are transported annually by roughly ten million truckers.
To many, a new trade agreement means more orders, more revenue, and should produce more jobs for drivers. However, many believe the path to real success for truckers is through owning and operating their own small fleet of trucks and building from there. But, in order to be successful or at least competitive in this over-regulated industry, truckers must avoid costly traffic ticket convictions. 
What Do Truckers Think?
Whether the ATA is the official face of the American truckers or not, the association carries a lot of clout with truckers. Chris Spear, the President of the American Trucking Association, stated, "The wide-ranging pact is a positive step for the nearly 50,000 Americans working in jobs directly connected to cross-border trucking — as well as the more than seven million Americans working in trucking-related jobs."
Whether the new trade deal improves the lot for truck drivers remains to be seen and will likely take years to get approved and even longer to analyze. 
Avoiding Crippling Convictions
In an over-regulated industry such as the trucking industry, truckers must avoid traffic tickets, violations at roadside inspections, and hefty fines. Some of the most significant fines in the industry are borne by hazardous material (HazMat) drivers and operators of overweight trucks. Some of these fines are costly enough to put owner-operators of small fleets out of business. 
It is nearly impossible for truckers  to avoid every traffic ticket, but after receipt, you must challenge every ticket to keep a clean record and avoid the high driver turnover rates (98%) at high-paying firms. That's correct, the turnover rate at high-paying firms increased another four percent in 2017 over 2016. With driver shortages nationwide, how is this possible? High-paying firms only select drivers with clean records and pay them more, then fire those who get convicted. Many of those convicted were just following orders to meet deadlines. 
At Bigger & Harman, we understand how things work in the trucking industry. One of the founders of the firm's father is a trucker. Plus, we have handled hundreds of traffic tickets for truckers across Central Valley and in some SoCal County Traffic Courts. We represent truckers in Lamont, Shafter, Bakersfield, Mojave, Ridgecrest, and Delano in Kern County; Porterville and Visalia in Tulare County; Barstow in San Bernardino County; Hanford Traffic Court in Kings; Independence and Bishop in Inyo County; Fresno; Mono; SLO; and several Los Angeles County courts. Call us for more specifics. 
Give us a call, (661) 349-9300, for a free phone consultation to determine if we can work together to resolve your ticket or represent you at a DMV Hearing. 
Se habla Español 661.349.9755.  
Send an email to attorney@biggerharmanlaw.com.
References:
The 2018 CA Commercial Driver Handbook .pdf
The Transport Topics article, Trucking Welcomes Trade Agreement with Canada
The Transport Topics article, Trump Clinches Rebranded NAFTA as Canada Joins Pact With Mexico
The Transport Topics article, Driver Turnover Rises 4% at Large Truckload Fleets, ATA Reports