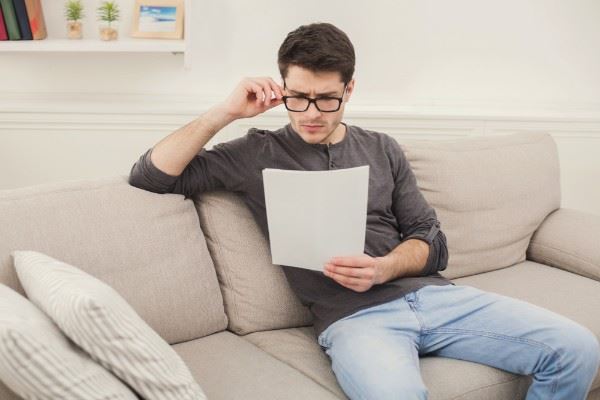 All drivers should request a copy of their motor vehicle driving record (MVR) at least annually. There is no legal requirement to do this, but it would be in your best interest to do so. Mistakes happen, and conviction records get misfiled. Although it could happen to anyone, drivers with common names such as Smith, Jones, and Gonzalez see thisoccurrence more often. The conviction record of someone with a similar driver's license number might get placed in your MVR.
Possible Costs of a Conviction Filed in the Wrong MVR
When your auto insurance comes up for renewal, the insurance company will request a copy of your MVR from the DMV. If a record of conviction for a motor vehicle infraction or misdemeanor is inadvertently placed in your MVR, the insurance might not even notice a one-digit difference in driver's license numbers and put you in a higher risk bracket due to the conviction.
You might not even realize the rate hike was something you could have prevented by checking your MVR. By registering on the DMV Portal, you can request an unofficial copy of your MVR for $2.00. Make sure you are on the DMV.CA.GOV site because there are several for-profit sites like .org and .com. Once you get your MVR, make sure everything on the file belongs to you, and no records are more than 39 months old. If you have had a misdemeanor or felony traffic conviction, those will stay on your MVR for seven to ten years. Discuss with a traffic ticket attorney having those expunged from your record.
You should request removal of false records or convictions that do not belong to you or files older than 39 months, by writing to the DMV at:
Department of Motor Vehicles
P. O. Box 944247 MS G199
Sacramento, CA 94244-2470
If the DMV refuses to remove files or records, you should consult with a traffic ticket attorney.
Negligent Operator Treatment System (NOTS) Points
The DMV administers the NOTS point system in CA. Authorized by CA Vehicle Code (CVC) 12810, Issuance and Renewal of Licenses the DMV assesses two Nots points to drivers convicted of reckless driving, DUI, hit & run, speed contests, driving the wrong way on a highway, driving without a valid license or driving with a suspended or revoked license, speeding 100+ mph, or an exhibition of speed. Responsible accidents and minor infractions of moving violations get assessed one NOTS point.
When a driver accumulates four or more NOTS points within twelve months, six within twenty-four months, or eight within thirty-six months the DMV will mail the driver an "Order of Suspension and Probation." When you receive an order from the DMV, you should immediately request a DMV Hearing and an official copy of your MVR. Use the INF 1125 .pdf form to request a copy of your official MVR. The cost for an official MVR is $5.00 and once again make sure you are requesting it from the DMV.CA.GOV site. If you do not request a DMV Hearing within ten days of the DMV mailing your "Order of Suspension and Probation," or the DMV Hearing does not remove any NOTS points, your suspension will begin 34 days after the original DMV mailing.
The DMV NOTS Hearing Process
Although you are not required to hire a traffic ticket attorney to represent you during a DMV NOTS Hearing, a traffic ticket attorney knows which convictions can get removed and the timeline for removal. Even minor infractions for which you paid the fine could get deleted.
Also, traffic attorneys sit through traffic court almost daily and are aware of changes to traffic code that could affect your hearing. Although "Cousin Vinnie" might sit through the process with you for free as a favor, if he is not a practicing traffic attorney, you might just get what you paid for because elements of traffic law change frequently and lawyers from other areas of law may not be aware of the changes.
Remember, getting just one NOTS point removed from your MVR might be just what you need to avoid a suspension/probation. Consulting with a traffic attorney could assist you to avoid a suspension.
Consult with a Traffic ticket Attorney that Regularly Practices in Tulare
When you have a ticket from Porterville or Visalia in Tulare County, or you are scheduled to appear before a DMV Hearing to avoid suspension, call Bigger & Harman, (661) 349-9300. Bigger & Harman only practice traffic law and regularly appear in Tulare County Traffic Court and at DMV Hearings here.
Se habla Español 661.349.9755.
Call us today to receive a no-nonsense appraisal of your chances. We charge a flat rate that never changes regardless of how many appearances we need to make in court or at DMV Hearings on your behalf.
Consider what Cory C. had to say about Bigger & Harman's legal services, "Bigger and Harman did an amazing job! They changed my ticket to a non-point violation keeping my insurance low! I highly recommend them to everyone! Thank you so much for your help. I will definitely use them again for any future tickets!"
Send an email to attorney@biggerharmanlaw.com.
References:
The CA DMV Portal
CVC 12810, Issuance and Renewal of Licenses