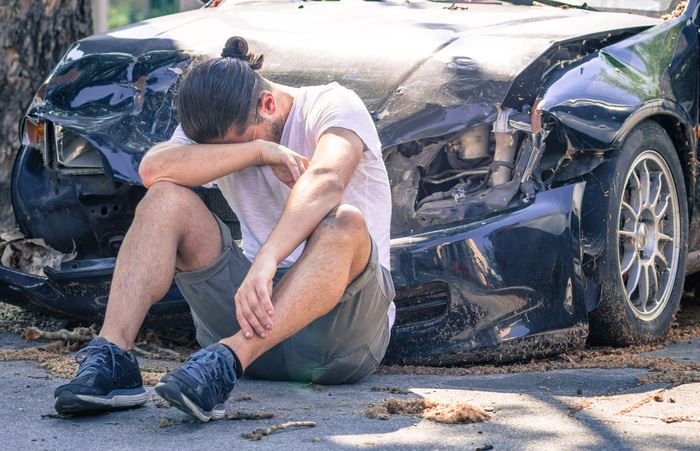 A significant number of Bakersfield and Kern County hit-and-run drivers have no drivers' licenses, a fact illustrated by a recent incident in Pinole.
An off-duty Berkeley police officer saw a Chevrolet Malibu weave in and out of traffic before crashing into a disabled Toyota Corolla on the shoulder, killing a man who was checking his tire. The officer alerted the CHP, which soon caught up with the suspect vehicle and finally pulled it over in Vacaville.
The driver, 31-year-old Keri Cache, of Oakland, was arrested and charged with DUI vehicular manslaughter, leaving the scene of a fatal crash, and driving with a suspended license.
NOTS Suspension
Hit-and-run drivers typically have something to hide, because they know that a collision by itself, even if there is a fatality, typically does not even merit a citation. But if they are driving with a suspended license, that is a much different story, because this violation is normally an arrestable offense in California.
There are a number of ways that the state can take a drivers' license, but perhaps one of the most frequent is a points-based Negligent Operator Treatment System action. There are a number of possible defenses at this proceeding, including:
Collision Fault: Legal and non-legal fault are two different things, so if the police report says that a certain driver caused the crash, that conclusion is often not legally accurate.
Physical Conditions: Many people take medications or have health conditions that make driving difficult. Once the medicines are gone or the condition is controlled, the risk no longer exists.
Other Mitigating Circumstances: Many people get two or three tickets in two or three months, no tickets for the next two or three years, and then another one just before the calculation period ends. Such a pattern does not really lead to the conclusion that the person is a negligent operator.
An attorney can often get the suspension period reduced or eliminated by using these defenses and ones like them.
Getting Legal Help
The aggressive attorneys at Bigger & Harman, APC, are committed to giving individuals a voice when dealing with speeding and traffic tickets. Call today at 661-349-9300 or email attorney@markbigger.com to receive the personal professional attention you deserve. En español, llame al 661-349-9755.