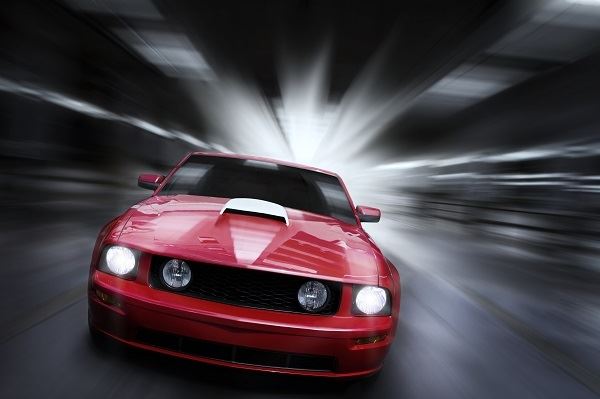 Fifteen years ago this summer, The Fast And The Furious roared into movie theaters in Ridgecrest and Mojave.
The film, which spawned a number of sequels, starred the late Paul Walker as an undercover cop sent to infiltrated the seedy world of illegal street racing in Los Angeles, and specifically a street gang led by Dominic Toretto (Vin Diesel) that's suspected of stealing car parts from hijacked trucks. Rather predictably, a number of fast cars appeared in the movie, including a heavily-modified 1995 Mitsubishi Eclipse, 1993 Mazda RX-7, and 1970 Dodge Charger.
40-year-old Paul Walker tragically died in a high-speed car crash in November 2013.
100+MPH Citations
We all love fast cars, or at least most of us do, but no one loves VC 22348(b) citations. The penalty for a first-time infraction at 100mph is a whopping $859, when considering the $200 fine and penalty assessments; a conviction also means at least three years of much higher auto insurance rates. These two-point violations also carry a minimum 30 days' mandatory drivers' license suspension and, in most cases, they are not traffic school-eligible.
These citations are extremely common in the summer months on Highway 395 from Ridgecrest through Independence and into Bishop, and though the Mono County Courthouse is rather picturesque, it is definitely not a tourist destination.
Often, the best approach in these cases is to get the charges reduced to VC 22349(a) standard speeding. The fine is not nearly as high, only a one-point infraction, and may not have the same effect on auto insurance rates.
Getting Legal Help
The aggressive attorneys at Bigger & Harman, APC, are committed to giving individuals a voice when dealing with speeding and traffic tickets. Call today at 661-349-9300 or email attorney@markbigger.com to receive the personal professional attention you deserve. En español, llame al 661-349-9755.