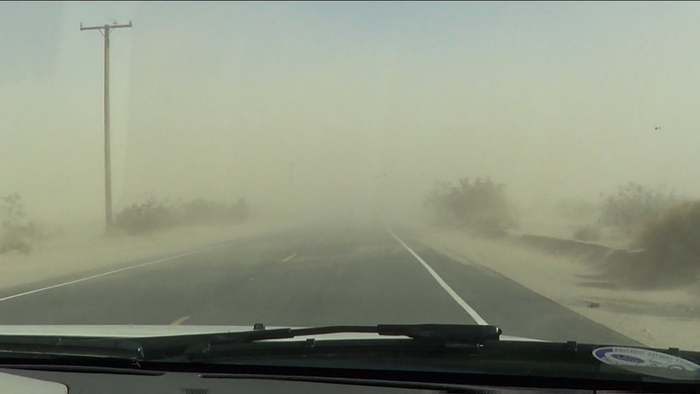 A huge dust storm, like the ones seen in Hollywood movies or the Depression-era Dust Bowl, recently swept over the Mojave Desert.
High winds and dry conditions combined to create the sudden disturbance, which completely immobilized traffic on Highway 247. At least fifteen vehicles, including two big rig trucks, were in a massive pile-up crash that injured 28 people, several of them seriously.
The crash forced the closure of a 15-mile stretch of the highway.
Federal Traffic Tickets
Despite the storm, hundreds of thousands of visitors still flock to the Mojave Desert to enjoy the one-of-a-kind scenery, not to mention a few hours of near-absolute peace and quiet. Many of these people are from other regions of the state or from outside its borders, so they are unfamiliar with many of the traffic rules in the area. And park police enforce these rules very aggressively in Death Valley, the rest of the Mojave is taken care of by CHP.
A traffic ticket on federal property is a major headache for out-of-town visitors, because they have to come back for court in Bakersfield. The clerks care very little about how far the drivers must come, because the judge only hears traffic tickets a few times a year and everyone is eager to get these cases over with.
Furthermore, traffic school, probation, and other such resolutions are essentially unheard of at the Central Violations Bureau.
Effective counsel addresses all these issues, and more. An attorney who regularly practices in federal traffic court can normally appear for you and advocate for you, to help bring about the best possible result with the least amount of effort on your behalf.
Getting Legal Help
The aggressive attorneys at Bigger & Harman, APC, are committed to giving individuals a voice when dealing with speeding and traffic tickets. Call today at 661-349-9300 or email attorney@markbigger.com to receive the personal professional attention you deserve. En español, llame al 661-349-9755.