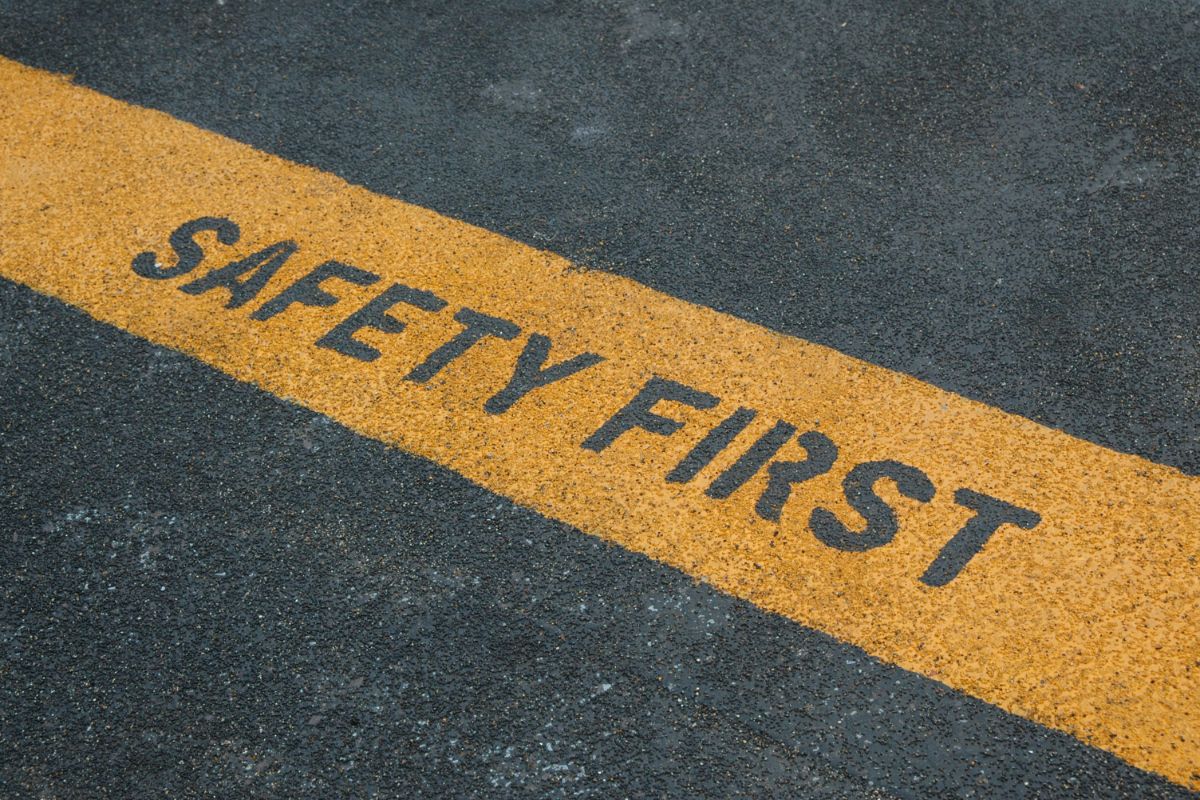 Compliance, Safety, and Accountability (CSA) are a crucial metric for truckers to be aware of. These scores are calculated by the Federal Motor Carrier Safety Administration (FMCSA) and are used to assess the safety performance of commercial motor vehicle (CMV) operators using the Safety Measurement System (SMS).
CSA scores are based on data from various sources, including roadside inspections, crash reports, and carrier self-reported data. The scores are calculated using a formula that considers the number of inspections, violations, and crashes a carrier has been involved in and the severity of those incidents.
What's My CSA Score & How Is It Determined 
There are three main components of a CSA Score: The Behavior Analysis and Safety Improvement Categories(BASICs), the Safety Measurement System (SMS), and the CSA Safety Fitness Determination (SFD).     
What Are the BASICS?
The BASICs are seven categories used to evaluate carriers' safety performance. These seven categories include:
Unsafe driving
Hours-of-service compliance
Vehicle maintenance
Controlled substances and alcohol
Hazardous materials compliance
Crash indicator
Driver fitness
A trucking fleet or driver with a violation is assessed CSA severity points, separated into one of the BASIC categories. 
What Is the SMS? 
The SMS is a data-driven system that uses the data from the BASICs to calculate a carrier's CSA Score. This score is then used to identify carriers at a higher risk for crashes or other safety violations.
Likewise, the driver's CSA violations are assessed severity points depending on the, well, severity of the incident. Then, the severity could be multiplied by 1, 2, or 3, depending on the most recent conviction assessed CSA points.
The multiplier will be three if the violation is in a BASIC category with a conviction within the previous six months. If it has been six months, but less than a year, the multiple is two. However, if there have been no convictions/at-fault collisions assessed CSA severity points, the new CSA score remains at face value and maintains in the driver's Pre-employment Screening Program (PSP) record for three years.
The same is true for the carrier, but carrier convictions/collisions are maintained for and affect the SMS percentile for two years.   
How Is the SFD Determined?
The SFD determines a carrier's overall safety fitness based on their CSA Scores and other information. Carriers within an "unsatisfactory" percentile may be subject to enforcement actions, such as fines or penalties.
This percentile is based on the carrier's overall performance record and averaged by the number of vehicles, miles driven, and others. A percentile of 75 to 100 will result in all vehicles using that USDOT number being inspected at every opened weight station. A percentile between 51 and 74 is "marginal" and will lead to higher random roadside inspections and other interventions.   
What's My CSA Score & How Do Traffic Ticket Convictions Affect It? 
Truckers need to understand their CSA Scores and how they are calculated, as these scores can significantly impact their ability to operate as commercial driver's license (CDL) holders. 
A high CSA score can result in difficulty finding work with a new carrier if terminated. Many carriers will terminate a driver with moving violations to keep their SMS percentile low to avoid increased fleet insurance premiums. Fleets looking for new drivers must consider the driver's PSP. 
One of the essential things truckers can do to improve their CSA Scores is to ensure compliance with all federal regulations, avoid convictions, and at-fault collisions. Easier said than done, right? Traffic ticket convictions are much easier to avoid with the assistance of a CA traffic attorney when you're caught speeding, making unsafe lane changes, following too closely, or others, for instance, on I-80 near Truckee in Nevada County, CA.  
These violations include compliance with hours-of-service requirements, electronic logging device (ELD) violations (like Form & Manner violations), vehicle maintenance regulations, and hazardous materials (HM) regulation violations. Truckers should also be aware of the importance of driving safely, taking mandatory breaks, and avoiding crashes.
In addition to compliance and safety, truckers can also work on improving their CSA Scores by participating in safety training programs and working with their carrier to identify and address any potential safety issues.
Instead of merely asking, "what's my CSA score?" drivers can check their CSA score on DataQs at least annually. By identifying erroneous entries on their PSP, which counts against their carrier's DOT number's CSA score, they help themselves and their employer. 
Also, truckers should be aware of the resources available to them through the DOT FMCSA. The FMCSA website provides information on CSA Scores, as well as resources for compliance and safety training. Additionally, the FMCSA offers a safety consultant program, which provides free safety assistance to carriers and drivers.
In conclusion, CSA Scores are a compelling metric for truckers, as they can significantly impact a trucker's ability to operate as a CMV operator.
Truckers need to ask, "what's my CSA score," understand how their overall CSA severity scores with time weights are calculated and then take steps to improve their scores by correcting inaccuracies and attending mandatory training or court-ordered traffic violator's school.
It's essential to consult a CA traffic attorney whenever you believe you were falsely accused of a violation, whether in an accident report, roadside inspection, or traffic stop. 
Although CDL holders most often face speeding tickets in CA, around Truckee, CA, you also encounter CSA severity points at the weigh station on the Donner Pass in Truckee. A knowledgeable and experienced traffic attorney can assist you in disputing those in Nevada County Traffic Court.
Bigger & Harman, APC, Offers a Free Consultation to CDL Holders 
When you have a traffic ticket or what you believe to be a false accusation in an accident report, ask Bigger & Harman using the convenient contact form by emailing attorney@biggerharmanlaw.com or phoning (661) 349-9300.
Se habla Español (661) 349-9755.
References:
The DMV Portal CA Commercial Driver Handbook Copyright 2022.
The DOT FMCSA DataQs website.
The DOT FMCSA Handbook, Driver Safety Measurement System (DSMS) Methodology.