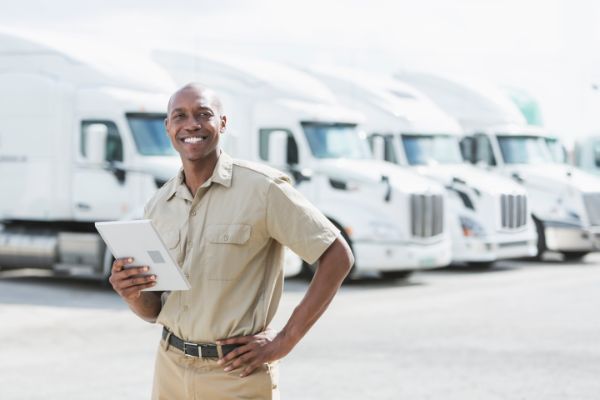 Every fleet manager or truck driver wants to improve their Compliance, Safety, and Accountability (CSA) scores. They understand the seriousness of high Safety Measurement System (SMS) scores and percentiles. Drivers must avoid form and manner violations, perform a daily inspection, focus on brakes, drive healthy, and challenge every violation. Fleet managers know there is a correlation between their CSA score, their SMS percentiles, and the amount of fleet insurance they pay.
What's more, high SMS percentiles lead to more roadside inspections for every driver under your DOT number regardless of their personal driving record. With modern technology, not only can fleet managers, drivers, and owner-operators check their SMS percentiles, but so can shippers. 
Which company are you going to hire to transport your cargo? The company with a high percentage of risk for collision or the one with a low CSA score?    
When your firm has a high SMS percentile, every driver will feel the effects. A percentile between 75 and 100 will mean you could get stopped at every weigh station for a roadside inspection. Typically, if you have a Commercial Vehicle Safety Alliance (CVSA) sticker and you meet weight, you will be sent on your way, but it's still a delay you don't need. Moreover, lowering your CSA scores will bring your fleet's SMS percentile down as well.
Drivers and fleet managers must work together to lower CSA scores. However, beyond maintenance, Request for Data Reviews (RDR), and policies, it is up to the drivers to initiate the necessary action from these five methods to obtain better overall CSA scores while on the road.
#5 — Avoid Form & Manner Violations
The form and manner violations make up the majority of all hours of service (HOS) and e-log violations. In fact, as much as 70 percent. Sure, the electronic logging device (ELD) cut those numbers significantly, but truckers can do more to better their CSA scores by checking permanent entries before starting a trip. 
Many form and manner entries stay the same trip after trip, but some entries must get updated at each change of duty status. By the way, according to FMCSA waivers, drivers can even make those changes from a mobile device when away from their truck. Update these entries after every change of status:
Current date
Number of miles you have driven that day
Shipping document #s
Co-driver's name (could change)
Necessary remarks to clarify an entry or edit, such as personal conveyance or yard move
These are the permanent or semi-permanent entries you should check:
Carrier name and address
Vehicle number
Driver's signature
When you miss updating one of these entries, it could cost you up to one point each multiplied by three time-weight points if you have had another similar violation within the last six months, and times two within the last year.
Plus, failing to maintain logs for the last seven days is a five-point violation.  
#4 — Perform a Thorough Daily Vehicle Inspection Report (DVIR)
The DVIR is where you can reduce your CSA score significantly by identifying maintenance shortcomings, getting those fixed before movement, and keeping the form with your other documents. Plus, not having a completed DVIR is a four-point violation. 
CA drivers can use the form provided by the DMV in your 2019 CA Commercial Driver Handbook unless your firm requires another form. The reason for this is simple: developing a systematic inspection process. 
Jumping around makes it easier to miss something. When you continuously use the same pattern of inspection, it is usually more thorough. Lights, tires, and brakes lead to the most roadside inspection failures. Bad brakes or brakes out of adjustment can lead to an out-of-service (OOS) order and a significant delay. 
#3 — Focus on Your Brakes
Significant penalties that will increase your CSA score can get avoided by eliminating tire, lights, and brake shortcomings. Bad tires are eight-point penalties, lights are six-point penalties, and brakes can be as much as ten.
Although checking brakes is difficult, it could save your life and the lives of others on the highway. A good approach is to do this with a co-driver. When you do not have a co-driver, get with another driver, and help each other. 
#2 — Only Drive When You're Healthy to Reduce CSA Score Hits
Driving while ill or fatigued can result in ten severity points added to your CSA score and thirty points if you had another driver fitness violation within the previous six months. Use of over-the-counter medications or even prescription drugs and driving could result in severe complications if caught or collisions. 
When you are ill or tired, don't drive. It's an excellent opportunity to allow a driver with a commercial learner's permit (CLP) to get some time behind the wheel. When neither is available, park the truck and get some rest. 
#1 — Challenge All Violations
This is the most crucial of these tips because when you challenge a violation or traffic ticket and win, there is no violation and no change to your CSA score. Consult with a knowledgeable and experienced traffic attorney whenever you receive an infraction. 
Bigger & Harman Handle Trucker Tickets & Violations Around Roseville
Every fleet manager or truck driver wants to improve their CSA scores. Drivers must avoid form and manner violations, perform a daily inspection, focus on brakes, drive healthy, challenge every violation, and call Bigger & Harman for legal advice about traffic tickets and violations. Bigger & Harman, (661) 349-9300. Se habla Español (661) 349-9755. 
We understand the challenges CDL holders face when given a ticket or presented with a violation. California vehicle law is complicated. That is why we only practice traffic law. We give you the best chance of resolving an alleged violation because we know traffic law and are familiar with the procedures in traffic court.
Send us an email, attorney@biggerharmanlaw.com.  
References:
The 2019 CA Commercial Driver Handbook.pdf
The CSA 2010 Violation Severity (Points).pdf