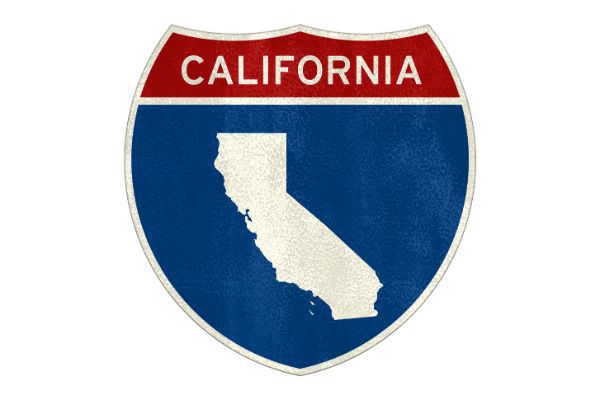 If you are a newly licensed driver in California, there are five things you need to know about the California point system. Whether you are a first time, provisional driver or a new California residence, understanding the Negligent Operator Treatment System (NOTS) point system is crucial to maintaining your driver's privileges.
#1 — Traffic Tickets, CVC 12810, and NOTS
CA Vehicle Code (CVC) 12810, Issuance and Renewal of Licenses, approved by the California legislature and signed into law by the Governor, gives the DMV authority to administer the California point system. After a conviction or paid fine, the DMV is notified and assesses NOTS points. A paid fine is an admission of guilt and therefore the same as a conviction.
CVC 12810 authorizes the DMV to assess two NOTS points for speeding 100+ mph (a major infraction), hit and run, DUI, reckless driving, and other misdemeanors and felonies. All minor infractions and moving violations get assessed one NOTS point after a conviction.
However, commercial motor vehicle (CMV) drivers get assessed 50 percent more NOTS points for their convictions than a regular driver. In other words, if the violation normally gets assessed one point, a CDL holder in a CMV gets assessed 1.5, and two-point convictions get assessed three points.
There are four levels of automatic warnings and notifications under the NOTS program:
Level #1 — A driver who accumulates two points within a year, four within two, or six within three or has a major infraction or higher conviction gets issued an automatic warning letter by NOTS.
Level #2 — A driver who accumulates three points within a year, six within two, or eight within three years gets issued an automatic "Notice of Intent to Suspend" warning by NOTS.
Level #3 — A driver who accumulates four points or more within a year, six within two, or eight within three years gets mailed an automatic "Order of Suspension and Probation" by NOTS. The driver has ten days from the issue date to request a DMV Hearing.
The driver is not required to be represented by an attorney at this hearing to get points or conviction records removed, but who would know better which ticket can get removed than a lawyer who spends most of their time working in traffic courts listening to other cases and defending driver's privileges? The attorney can also present credible evidence to rebut an investigator's finding of fault for an accident.
If a DMV Hearing is not requested or no points get removed, the suspension of six months, and concurrent 12-month probation starts on the 34th day after the mailing of the order.
Level #4 — Deals with the violation of suspension or probation. Any violation of the suspension will result in another suspension/probation period. Likewise, any failure to appear or accident, regardless of fault, will incur another equal suspension and probation period. A subsequent violation or accident during the suspension or probation period will result in a one-year suspension and revocation of the driver's license.
#2 — Accidents & the California Point System
After an accident in CA, an investigator is assigned to determine fault. CA is not a no-fault state. When someone runs a red light, and they cause an accident, they typically get a 100 percent at-fault determination. If the investigator determines a driver was more than zero percent at-fault, they get assessed one NOTS point for the accident. This "at-fault" determination is not necessarily final. Just like a traffic ticket, you can challenge the finding at a DMV Hearing.
#3 — The Provisional Driver & the California Point System
A provisional driver in California is a driver who has not attained the age of 18. What's more, you are considered a provisional driver for one year even though you passed the other prerequisites if you are not yet 20.
There are restrictions for the provisional driver, such as:
You can only drive by yourself between 5:00 am and 11:00 pm. Although there are some emergency and school-related exceptions (check with the DMV), you must have a parent or guardian with you to drive after 11:00 pm until 5:00 am.
You cannot transport passengers under 20 without a legal guardian or parent over 25 in the car.
You cannot drive professionally. Uber, Lyft, chauffeurs, and other paid drivers must be 18 and non-provisional drivers.
Your provisional status, even when restrictions get broken, does not make you automatically at fault for an accident. The same deliberation by an investigator must take place. Nor will your violation of these restrictions result in NOTS points. You will most likely get a fine or community service.
Provisional drivers must carry the same 15/30/5 minimum liability insurance as other drivers or be listed on a parent or guardian's policy. However, provisional drivers and other drivers under 25 have a much higher rate for premiums than older drivers.
Discounts are usually available for honor students and those who complete Driver's Ed. What's more, at-fault traffic accidents and ticket convictions typically lead to a higher rate unless you are eligible for traffic school.
#4 — Traffic Violators School (TVS)
CA allows drivers who plead guilty to a minor infraction to attend TVS to keep the conviction confidential. Contrary to popular belief, TVS is not a "dismissal." You must still pay the fine, you must pay the county for the privilege of attending TVS (usually around $65), pay the tuition for TVS, and complete it before the court-ordered completion date.
However, there are circumstances when you are not eligible to attend to keep a conviction confidential. You cannot participate and mask a ticket if you:
Used TVS to mask a ticket within the past 18 months
You are not a valid CA driver's license holder
You were driving a CMV
It was not a moving violation - "fix it" tickets for broken lights and cellphone tickets are non-moving violations
You have a mandatory court appearance
You were accused of a drug or alcohol-related incident
You were accused of a major infraction, misdemeanor, or felony
Your court courtesy notice should specify if you are eligible or not. However, when your ticket was for speeding 25 mph or more over the limit, up to 100 mph, you can attend with a traffic court judge's approval. Talk to a traffic ticket attorney about this exception.
If you have two or more back-to-back tickets, TVS might not do any good. You can only mask one ticket before it affects your auto insurance.
#5 — The California Point System & Your Auto Insurance Premiums
Many drivers think it is more convenient and less expensive to pay the fine rather than challenge a traffic ticket. This is rarely true. Certainly, if you get your first 1-15 mph speeding ticket and you are eligible for TVS, you might come away paying only a little over $300 for the infraction.
However, let's take a look at the economics of paying a fine and getting NOTS points. That same speeding ticket when you are not eligible for TVS will cost you almost $2000. First, there's the approximate $250 fine and assessment of one NOTS point.
When your insurance company becomes aware of your infraction at renewal, they will take away your "good driver's discount" of 20 percent. Then, they will put you in an alleviated risk category. Depending on many other variables, your increase will be about $500 per year for the three years your conviction will stay on your motor vehicle driving record (MVR) or $1500. A misdemeanor or felony such as reckless driving or hit and run will stay on your MVR for ten years and could cost more than $15,000 in increased premiums.
When you take off the rose-colored glasses, and look at it objectively, paying the fine is no longer convenient or cheap. Surely you can hire a traffic ticket attorney to go to court in your place, and possibly get a dismissal for less than $1750. Obtaining a dismissal or reduced no-point conviction where you only pay the fine with no points is easier for an experienced traffic attorney than you think, and well worth the price.
Tulare County Traffic Court
Bigger & Harman offer legal services for traffic ticket recipients in Porterville and Visalia in Tulare County, across Central Valley. Call us at (661) 349-9300. Se habla Español (661) 349-9755.
We assist drivers in resolving traffic tickets with requests for dismissals and reduced charges, traffic court challenges, and DMV Hearings. The traffic accident investigator who found you at-fault is not the last word if you have evidence that refutes their results. Give us a call to discuss your options.
Send us an email, attorney@biggerharmanlaw.com.
References:
The CA DMV Young Drivers Portal
The CA DMV NOTS Portal
CVC 12810, Issuance and Renewal of Licenses