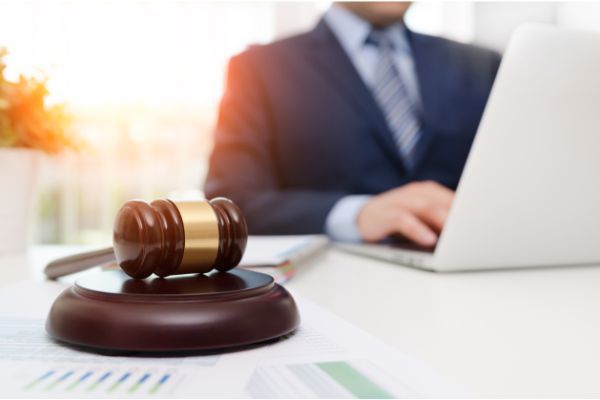 There are five things every CA driver should know about DMV Hearings: the Negligent Operators Treatment System (NOTS); how hiring a traffic attorney can help; what to do about unexpected out-of-state tickets; how to request your official Motor Vehicle Driving Record (MVR); and how to request a NOTS DMV Hearing. Knowing these things could save you a lot of frustration and potentially a lot of money.
#1 — NOTS in a Nutshell
The DMV is charged with maintaining the NOTS by the CA Governor. CA Vehicle Code (CVC) 12810, Issuance and Renewal of Licenses, gives authority for NOTS to the DMV. This section of code allows the DMV to assess NOTS points to drivers for paid fines, convictions, and at-fault accidents.
When a driver is found at fault, convicted, or pleads guilty and pays the fine, the DMV will assess between one and three NOTS points.
A major infraction like speeding 100+ mph, misdemeanors and felonies like hit and run, reckless driving, speed contests, and others get assessed two NOTS points to a Class C driver and three points to Class A and B drivers. These points stay on the driver's MVR for seven to ten years.
When a driver is found at-fault for an accident, convicted, or pleads guilty and pays the fine for a minor infraction such as speeding up to 99 mph, running a red light or stop sign, the DMV will assess one NOTS point to a Class C driver and 1.5 points to Class A and B drivers. These points stay on the drivers MVR for three years.
Once a driver accumulates four NOTS points within one year, six within two, or eight points within three years, they become a "prima facie" negligent operator. According to the Cornell Law School Legal Information Institute (LII), the definition of prima facie is "on first appearance but subject to further evidence or information."
Therefore, the driver has ten days to request a DMV Hearing to dispute the state's claim of a negligent operator. Likewise, a CMV driver who has more exposure to traffic violations due to the miles driven above that of a regular driver can request a DMV Hearing to get an exception to the number of points that would put them into that category. A CDL holder might be granted six, eight, or ten points based on exposure when the majority of points are from commercial driving.
#2 — The Unexpected Out-of-State Ticket
The Driver's License Compact (DLC) is a compact between US states and the District of Columbia, which shares records of convictions, suspensions, and failures to appear or pay (FTA/FTP) with the home state of the ticketed driver.
When you have a sudden rise in insurance premiums, it might be because of an out-of-state traffic ticket that you did not resolve. Let's say you went to Vegas last year and got a speeding ticket on the Nevada side of the border on I-15. It was a great weekend, and you forgot all about the ticket. However, the Nevada traffic court system might have sent the report of FTA to California.
If it had been a Nevada driver who FTA in CA, that FTA would be a misdemeanor crime. CA Vehicle Code 40508, Release Upon Promise to Appear warns a person who willingly fails to show up in court or resolve the traffic ticket "…is guilty of a misdemeanor…"
You should contact a California traffic attorney to clear the FTA with Nevada authorities and pay any fine if you are unable to go back to Nevada in person. A CA attorney can likely resolve the issue without you taking time off from work to return.
#3 — How to Request Your Official Motor Vehicle Driving Record (MVR)
Checking your MVR two or three months before your auto insurance renewal could save you money in premiums. Occasionally, the DMV misfiles reports of convictions and at-fault accidents. John Smith, James Brown, and Juan Garcia will tell you it happens; particularly when you share a common or similar name and/or driver's license number.
One thing you do not want is to pay hundreds more for insurance because you didn't take a few minutes once a year to check your MVR. Plus, it will only cost $2.00 for an unofficial copy, which is all you need if everything is correct. Go to the DMV.CA.GOV website, register, and order a copy.
When you find something wrong, you can request a correction in person (call 1-800-777-0133 for an appointment statewide up to 90 days in advance) or by mailing your local DMV field office. Just complete the DMV 1125 INF along with $5.00 to get an official copy of your MVR.
However, when there is a non-clerical error, such as an inaccurate accident report, you should request a DMV Hearing to present your evidence.
#4 — How to Request a DMV Hearing
When you get notified of an "Order of Suspension/Probation" from the DMV, you have only ten days from the date of that notice to ask for a formal NOTS DMV Hearing. It is crucial that you do this immediately. Otherwise, the suspension order will take effect despite inaccuracies on your MVR.
You must contact the DMV Driver Safety Field Office listed on your notice to request a DMV Hearing.
Although it is not a state requirement, it is essential to get an experienced and knowledgeable traffic ticket attorney to go over your documents and official MVR before the DMV Hearing. You and your attorney can present matters of mitigation to get points removed from your record.
Traffic attorneys know which traffic tickets can get removed or dismissed to keep you from being labeled a negligent operator. The layperson might not fully understand many of the legal aspects during a DMV Hearing.
Additionally, an attorney can conduct an independent investigation to point out inaccuracies in an investigating officer's accident report. When a law enforcement officer (LEO) finds you even 10 percent at-fault, you will get assessed a NOTS point.
Hiring an attorney is not cheap. However, when you consider the expense and inconvenience of a suspension and probation, plus reinstatement, it is worth the price to have competent and qualified legal advice. The requirements of evidence and procedures in a DMV Hearing are familiar to a traffic attorney, and they can assist you in prevailing at these hearings.
#5 — The Wisdom of Hiring a Traffic Attorney
To most, a lawyer or attorney is someone who represents you in court. However, many do not understand the difference between a regular court session and traffic court, nor why it is wise to hire an attorney that solely practices traffic law to represent them on traffic-related citations.
Many understand that if they get a notice from the Internal Revenue Service, they should hire a tax lawyer to represent them during the audit. Drivers should think the same way about traffic cases. Surely, you wouldn't call "Cousin Vinnie", the divorce lawyer, to help you with a tax audit, neither should you hire him to represent you at a DMV Hearing. Nor should you represent yourself when a license suspension is at stake.
Traffic court and DMV Hearings require current experience and knowledge with the CVC. Traffic lawyers who sit through dozens of traffic cases per day not only have the knowledge gained from defending their clients' driving privileges, they also hear every other case presented.
Therefore, they know how particular judges typically rule in specific circumstances. They know many of the law enforcement personnel who write tickets, their experience level, and testimonial habits, if any. Wouldn't you rather have that type of representation when facing a suspension of driving privileges?
Kern County DMV Hearing Attorneys
Bigger & Harman frequently handle NOTS and other DMV Hearings for drivers in the Kern County area. We are located in Bakersfield, but we can assist you at a hearing in Delano, Mojave, Lamont, Shafter, or Ridgecrest and other Central Valley counties.
Call us at (661) 349-9300 to set up an appointment to discuss the specifics of your ticket or DMV Hearing. Se habla Español (661) 349-9755.
Send us an email, attorney@biggerharmanlaw.com.
References:
The CA DMV NOTS Portal
CVC 12810, Issuance and Renewal of Licenses
Cornell Law School Legal Information Institute (LII)