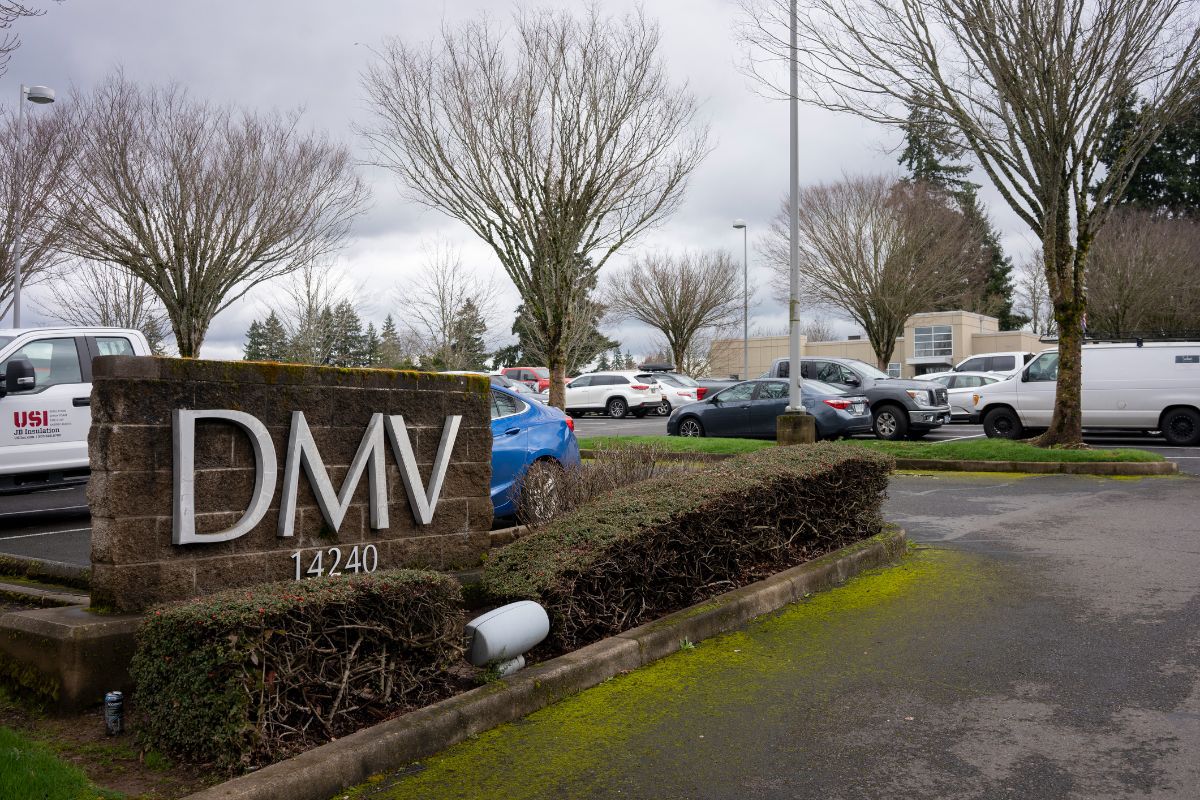 Commercial drivers need help with a DMV NOTS hearing. For non-commercial drivers, getting a driving privilege suspension from the DMV is an inconvenience. For the commercial driver, it could keep them off the road and in the unemployment line. 
Driving a commercial motor vehicle (CMV) is a serious responsibility that requires a higher level of skill and training than driving a regular car. As a commercial driver, you are held to a higher standard, and traffic law violations can have severe consequences for your career and livelihood.
If you receive a Notice of Suspension/Probation from the CA DMV for accumulating too many points on your driving record, it is important to take immediate action to protect your commercial driver's license (CDL) and your driving privileges.
In this article, we will explore two methods a CA traffic attorney can help with a DMV NOTS hearing for a CDL holder.
Additional Leeway for Commercial Drivers Before Suspension  
While all drivers who accumulate four NOTS points within 12 months, six within 24, and eight within 36 months are considered prima facie negligent operators, commercial drivers may be granted additional leeway before their license is suspended.
"Prima facie may be used as an adjective meaning 'sufficient to establish a fact or raise a presumption unless disproved or rebutted.' An example of this would be to use the term 'prima facie evidence.' It may also be used as an adverb meaning 'on first appearance but subject to further evidence or information.'"—Cornell Law School Legal Information Institute.
The adverb meaning for this term is what we need in this instance. The DMV "on first appearance" of a driver accumulating four, six, or eight NOTS points within the specific period is deemed a negligent operator unless "further information" is provided by them or their attorney.  
When a commercial driver accumulates the maximum allowable points, they can be authorized additional leeway by a DMV NOTS panel if the majority of the NOTS points accumulated were while driving a CMV and depending on the number of miles driven according to CA Vehicle Code (CVC) Section 12810.5, Issuance and Renewal of Licenses, can accumulate up to six NOTS points if the majority of their points were accumulated while driving a commercial vehicle, and the number of miles driven is taken into consideration. 
"…if the person requests and appears at a hearing conducted by the department, the department shall give due consideration to the amount of use or mileage traveled in the operation of a motor vehicle."— CVC 12810.5.
However, the consequences for commercial drivers can be severe once their license is suspended. In addition to losing their CDL and CA driving privileges, they may also face termination if they drive for a bus or trucking fleet. Then, the chances of catching on with another reputable, high-paying fleet is challenging with the suspension on their pre-employment screening program (PSP) record. 
Getting NOTS Points Removed from Your Record
If you receive a Notice of Suspension/Probation from the DMV for accumulating too many points on your driving record, you may be able to get some of those points removed by attending a DMV NOTS Hearing or face a six-month suspension of driving privileges and a concurrent 12-month probation.
Many drivers mistakenly believe they can attend traffic violators school (TVS) to get a minor violation dismissed and the NOTS point removed from their record. Under CA traffic law, non-commercial drivers can attend traffic school once every 18 months to have one point removed from their driving record. However, this option is not available to commercial drivers unless they are driving a vehicle that does not require a commercial license.
If you are a commercial driver, the best method is to keep NOTS points off your record by contesting the citation that led to the points with a CA traffic attorney. Although hiring an attorney is more expensive upfront, the long-term effect and expenses are less. If you never get convicted, there are no NOTS points, FMCSA Compliance, Safety, and Accountability (CSA) severity points, or reason for a DMV NOTS hearing.
However, once you receive the Notice of Suspension/Revocation from the DMV, you have ten days from the date of mailing to request a hearing. Therefore, you must act immediately.  
You can present evidence and arguments at the hearing to show why the citation or collision responsibility was invalid or why the points should be removed from your record. To do this, you are not legally required to be represented by an attorney, but traffic attorneys spend most of their time in traffic court listening to judges resolve traffic tickets just like those you need to be removed from your record.
Also, in recent years, the FMCSA has looked at many crash investigations and decided that, in many cases, the investigators were too harsh in delegating responsibility to the truck driver. An attorney can also review the investigation and reason with the DMV NOTS panel to remove any NOTS point for fault. If a commercial driver is determined more than zero percent responsible for an accident, they have assessed 1.5 NOTS points.
Consult a CA Traffic Attorney About Your DMV NOTS Hearing
If you are facing a DMV NOTS hearing for a CDL holder, it is crucial to consult with a CA traffic attorney who has experience handling traffic cases. 
A traffic attorney can help you prepare for the hearing, gather evidence, and present a strong case to the DMV. They can also negotiate with the DMV on your behalf to reduce the number of points on your record or recommend a stay of the suspension and probation.
In conclusion, if you are a CDL holder facing a DMV NOTS hearing, it is important to take immediate action to protect your CDL and your career. Remember that as a commercial driver, you may have more leeway before your license is suspended, but the consequences can be severe once it is suspended. Consider consulting with a CA traffic attorney who can help you navigate the complex DMV hearing process and protect your rights and your career.
Consider Bigger & Harman, APC, When You Need Help with a DMV NOTS in Truckee, CA
Bigger & Harman are a CA defense team that only practices traffic law in court. That means they spend much of their working hours in traffic court. Call them at (661) 349-9300, utilize their online contact form or email them attorney@biggerharmanlaw.com to set up a free, no-obligation consultation about your DMV NOTS hearing or traffic ticket in Truckee, CA.
"My case was settled within 28 days with NO POINTS on my record. Mark Bigger personally called me and gave me the great news. I just wished I found them earlier on other cases."—Rigs R., Clovis, CA. Read more…
Se habla Español (661) 349-9755.
References:
The DMV Portal CA Commercial Driver Handbook.
CVC Section 12810.5, Issuance and Renewal of Licenses.
The CA DMV NOTS Portal.