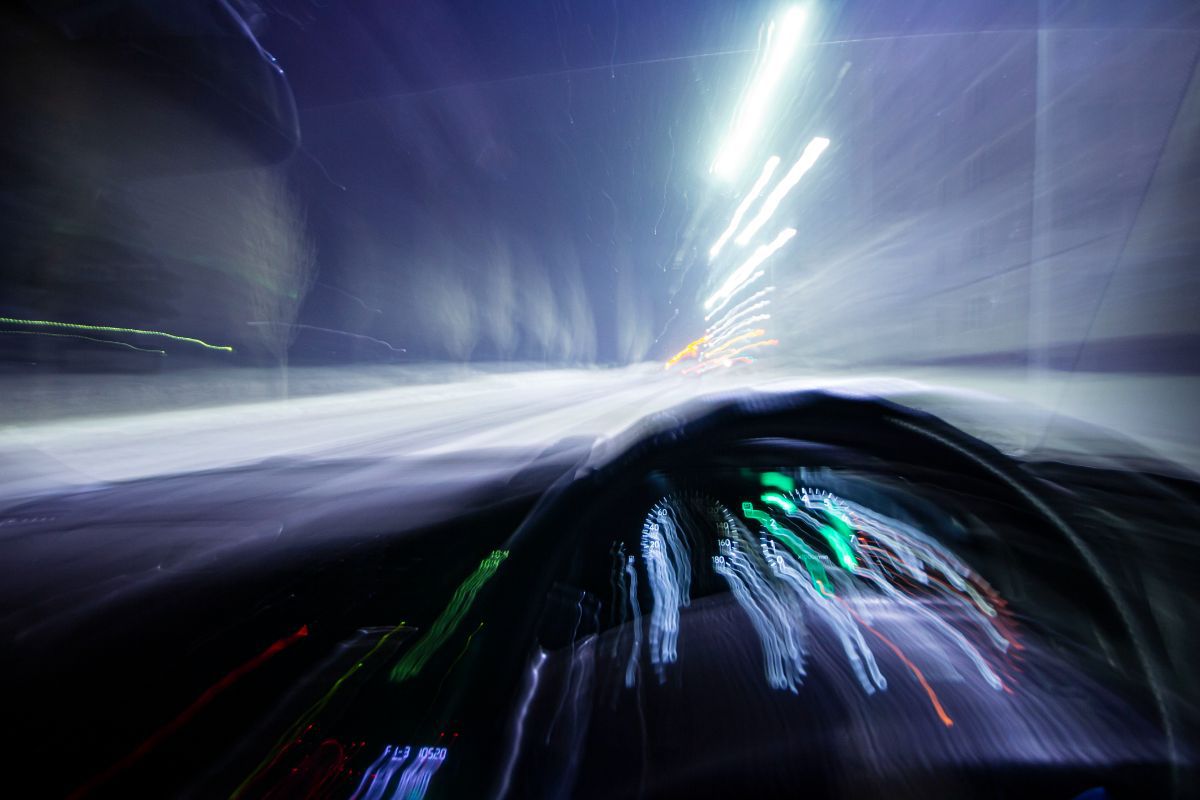 Reckless driving and exhibition of speed are two common misdemeanor traffic violations that drivers in California could face if they participate in or "aid and abet" in an exhibition of speed or illegal "sideshow."
California is notorious for having strict traffic laws and severe penalties for those who violate them, such as expensive fines and jail time when convicted of a misdemeanor traffic offense. 
In this blog post, we will explore what these violations entail, their potential consequences, and why it's imperative to hire a traffic attorney with trial experience if accused of either of these violations.
Teen Arrested for Exhibition of Speed & Driving Without a License in Merced, CA
On 26 February 2023, officers from the Merced Police Department reportedly arrested a teenager (a 16-year-old female) for an exhibition of speed, driving without a driver's license, and resisting a peace officer. All three are misdemeanor offenses under the CA Vehicle Code (CVC). The vehicle she was driving was impounded.
Police said, "Officers interrupted the sideshow, which was taking place at the Tractor Supply parking lot at Coffee Street and Mission Avenue in south Merced, around 9:30 p.m. on Saturday."—Yahoo News.
Recently, gangs and other criminal elements have taken over the once-legal car shows and turned many into illegal "sideshows." Assembly Bill 3 (AB-3) was recently enacted to "toughen" the punishment for conviction of these misdemeanor crimes. 
"An event in which two or more persons block or impede traffic on a highway, for the purpose of performing motor vehicle stunts, motor vehicle speed contests, motor vehicle exhibitions of speed, or reckless driving, for spectators."—AB-3 Fong. Exhibition of speed on a highway: punishment.
The police also warned the public that anyone found "…hanging around videotaping sideshows can also face legal consequences." 
CVC Section 23109, Public Offenses, backs up the officer's statement in subparagraph "(c) A person shall not engage in a motor vehicle exhibition of speed on a highway or in an offstreet parking facility, and a person shall not aid or abet in a motor vehicle exhibition of speed on any highway or in an offstreet parking facility."
In CVC, the term highway applies to any roadway or public parking.
If convicted, the teen will likely not be able to get a CA driver's license until she is over 18, and then the insurance premium will likely be more than $8,000 annually, even on a parent's policy.
An Exhibition of Speed Is a Misdemeanor Crime
Exhibition of speed is a misdemeanor traffic violation that occurs when a driver accelerates or drives at an excessive speed to impress others.
This violation is commonly known as a "speed contest or drag racing" and is a misdemeanor traffic violation in CA. The penalties for an exhibition of speed include fines, license suspension, and even confinement in the county jail or probation if convicted. The accused should exercise their "right to remain silent" and not incriminate themselves. Do not make any statement without an attorney present.  
The "base fine" for a conviction of an exhibition of speed is between $355 and $1,000. However, the base fine was before the CA Assembly, and the governor approved ten surcharges, penalties, and assessments to construct courts, verify DNA samples, provide emergency medical technicians and services (EMT and EMS), and night court, among others.
Those additional assessments could make the total fine five times higher than the base fine. 
Reckless Driving: Understanding the Seriousness of the Offense
Reckless driving is a serious misdemeanor traffic violation in CA that occurs when a driver operates a vehicle with a "willful or wanton disregard for the safety" of property or others.
Examples of reckless driving might include swerving in and out of traffic at an excessive speed, driving on the sidewalk, driving too fast for conditions, tailgating, and ignoring traffic signals or signs. 
According to CVC Section 23103, Driving Offenses, if convicted of reckless driving, the consequences may include a "base fine" of between $145 and $1,000, license suspension, jail time or probation of up to six months in the county jail, or both. Once again, the base fine does not include the ten state and county assessments. 
The Importance of Hiring a Traffic Attorney with Trial Experience
If accused of reckless driving or exhibition of speed, it's crucial to hire a traffic attorney with trial experience to help you navigate the legal system and protect your constitutional rights. 
A traffic attorney can provide legal counsel, represent you in court, and advocate for your rights. 
Also, an attorney can negotiate with prosecutors and judges to obtain a favorable plea bargain or reduce the charges. This is crucial, as a conviction for these misdemeanor traffic violations can result in severe consequences, including a permanent criminal record, jail time, a massive fine, license suspension or revocation, and increased insurance premiums if you can get an affordable policy.
Likewise, those convicted of a misdemeanor crime will find it difficult to get a favorable background check, employment, or entry into a notable college or university. 
Always Call Bigger & Harman First When Charged with Reckless Driving or an Exhibition of Speed in Kern County, CA 
Call Bigger & Harman in Bakersfield at (661) 349-9300, use their straightforward contact form or email attorney@biggerharmanlaw.com.
"I can't begin to tell you how grateful I am for the staff at Bigger & Harman. From the moment I received a call back after submitting an inquiry until the other day when I received a call from Mark stating my ticket was dismissed, the guidance and professionalism that was shown was one in a million. Thank you will never be enough."—Alyssa F., Tracy, CA, Read more…
We are traffic attorneys with trial experience in Kern County Superior Court. Call us immediately before you make a statement to police or court personnel.    
Se habla Español (661) 349-9755.
References:
The CA Driver Handbook English y Español.

CVC Section 23109 & 23103, Driving Offenses. 

The Yahoo news article, Teenage girl arrested after illegal sideshow in Merced. Dozens involved, police say