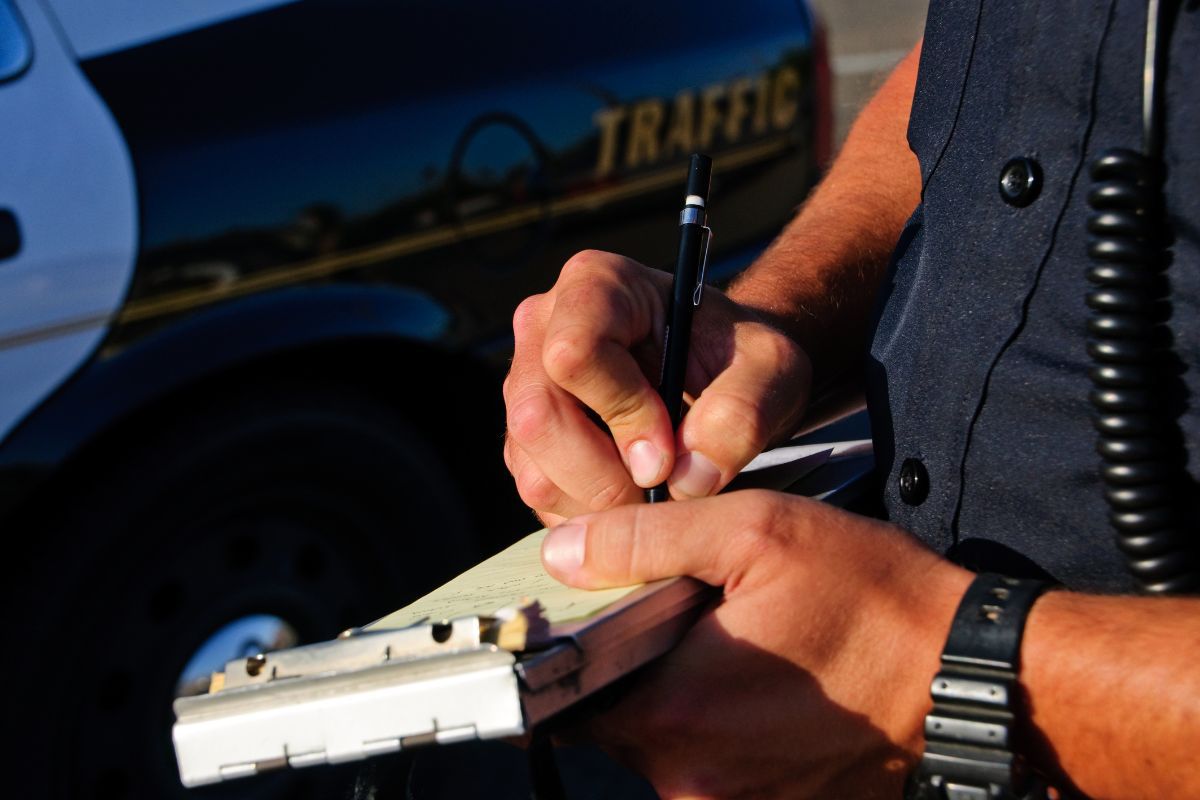 Many conditions could make your most recent traffic ticket a game-changer. For instance, if you have a second minor infraction within 18 months, you are not eligible to use traffic violator's school (TVS) to mask the second ticket from public view.
Traffic Ticket Game-Changer #1 — TVS
That means that your auto insurance provider will see it and take your "good driver's discount," add the relevant risk associated with the conviction and raise your rate. Losing your good driver's discount means your premium will be 20 percent higher, and even the risk associated with a minor infraction could raise your premium another 10-12 percent. For the average Californian driver, which is about $392 per year for three years. 
Therefore, the average CA driver is looking at a total of $1,414 for a minor infraction. Even the most expensive traffic attorney in CA will cost much less than $1,000 to resolve a traffic ticket. 
Of course, there are several other reasons you might not be eligible for TVS to keep your ticket confidential, such as:
When you don't have a valid CA driver's license (DL).
You were driving a commercial motor vehicle (CMV) when ticketed.
Your ticket was anything other than a minor infraction, such as a major infraction, a misdemeanor, or felony.
You have a mandatory court appearance, which is usual for major infractions, misdemeanors, and felonies.
The ticket was alcohol or drug-related.
What's more, you must plead guilty to the violation, pay the full amount of the fine somewhere between $238 and $490, plus an administrative fee of around $65 to the county, the tuition, and complete TVS so that your certificate of completion reaches the DMV before the court-ordered date. Likewise, you must use a DMV-approved school.
Never use TVS for a "correctable or fix-it" ticket. These are such things as no proof of insurance or DL in possession, loud exhaust, unsafe tire tread, etc. There are no negligent operator treatment system (NOTS) point for these non-moving violations. Simply get the condition corrected, take the proof to the police station where you received the ticket, they will sign off on your ticket, and the county court clerk will charge you an admin fee, then you're done.  
Regardless of what you hear or read on the internet, TVS could be a game-changer because if you are eligible and don't have another traffic ticket pending, you could keep your insurance company from finding out about it. However, always discuss it with a traffic attorney. Even the court reminder says you are not eligible, a knowledgeable and experienced traffic attorney can often get a traffic court judge to approve TVS. 
Traffic Ticket Game-Changer #2 — Multiple Traffic Ticket Convictions  
Multiple traffic ticket convictions or paid fines can be a game-changer because even though you might be eligible for and complete TVS, the second ticket within 18 months cannot be held confidential. Therefore, your auto insurance provider will learn of it, remove your good driver's discount and add the risk as discussed above.
Traffic Ticket Game-Changer #3 — Major Infractions, Misdemeanors, and Felonies.
These are extreme game-changers because you cannot attend TVS to keep these confidential, and the DMV is authorized to assess two NOTS points if convicted for many of these major offenses. However, that is just the beginning of your problems with these traffic tickets. You must have a traffic attorney with courtroom experience to have any chance of dismissal or reduced charges with these traffic tickets.
Typically, a major infraction is speeding 100+ mph; it has a mandatory court appearance. If convicted, your fine will be between $900 and $2,500, the DMV will assess two NOTS points, which will trigger a rise in insurance premiums at renewal that will double or triple your expense, and the judge can automatically suspend your DL for 30 days.   
Misdemeanors usually include hit & run with property damage only, reckless driving, speed contests, driving without a DL or after suspension, attempting to evade a peace officer, fraudulently using a disability parking placard, and others. Misdemeanors are eligible for probation or jail time and a massive fine if convicted. You need an attorney.
Felonies usually include a hit & run with injuries or death, using a vehicle in the commission of a crime, and others. You need a really good attorney.
Although some other conditions and circumstances make your traffic ticket a game-changer, you can usually swing things in your favor when you consult with and hire a CA traffic attorney.
For some reason, only a few drivers with traffic tickets use a traffic attorney to dispute their tickets in traffic court. Many believe the legal fees will exceed the fine; however, the fine usually is only one-fourth of the total. The rise in auto insurance premiums makes up the other three-fourths, not to mention your reputation.
Your reputation, for many, can be a game-changer as well. If you are not eligible for TVS, your employer could find out about the conviction. That could mean a missed promotion or a restriction from using company vehicles. Likewise, a student who has applied to a major university could lose a seat or scholarship due to a traffic ticket. 
Consult Bigger & Harman, APC, about Your Traffic Ticket 
Call Bigger & Harman (661) 349-9300 if you receive a traffic ticket in Porterville or Visalia in Tulare County, CA. 
We are Bakersfield traffic attorneys who have experience in Tulare County Traffic Courts. We use a flat fee to resolve traffic tickets. Give us a call, and let's talk it over. 
Cesar Larios, Google Reviews, "Wow, talk about an amazing firm. Got a traffic ticket in near Ridgecrest, CA (yes super far from my home in Los Angeles) and was denied traffic school which means a point on my record and higher insurance. Called Bigger & Harman hoping they could convince the courts to let me take traffic school to clear my record. Instead, they worked their legal magic and got the case dismissed."
Se habla Español (661) 349-9755.
Email: attorney@biggerharmanlaw.com. 
References:
The 2021 CA Driver Handbook English y Español
The DMV Traffic School List Portal.
CVC 12810, Issuance and Renewal of Licenses