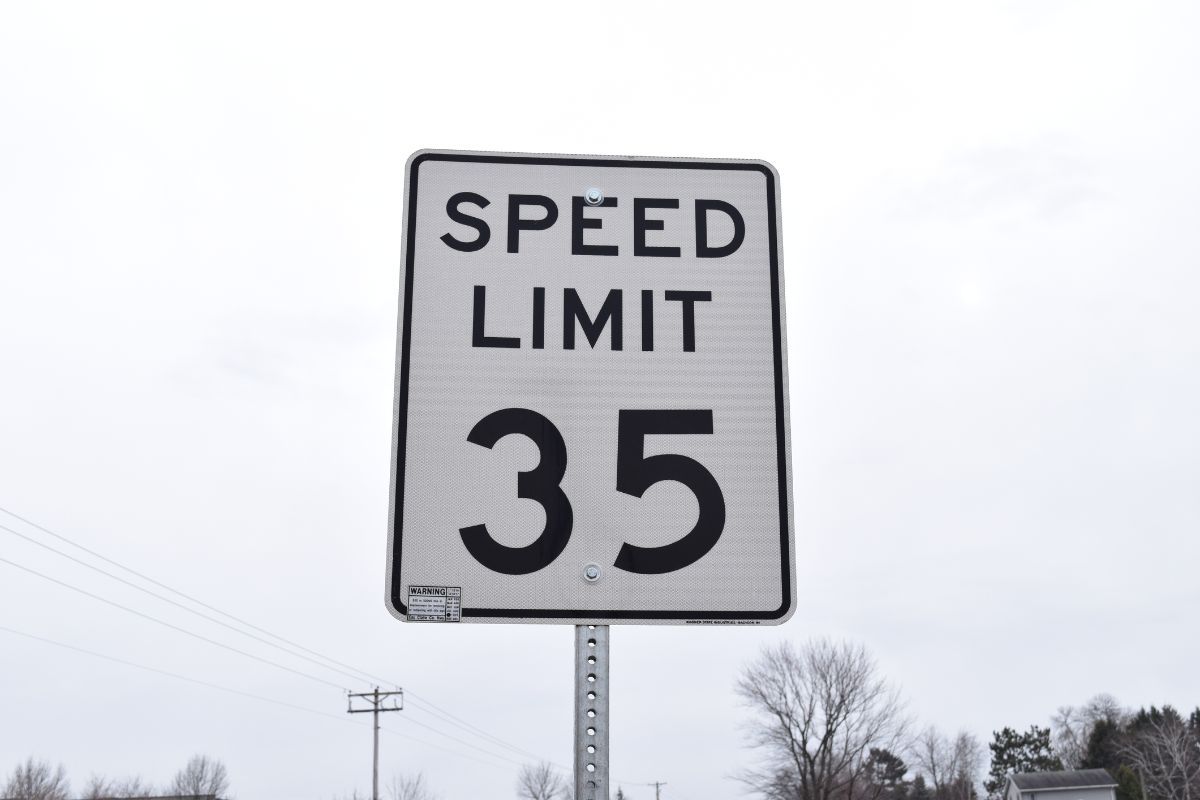 The CA Vehicle Code (CVC) Section 22406, Other Speed Laws, makes the speed limit 55 mph for many commercial vehicles, such as truck and trailers with three or more axles, buses and passenger vehicles towing another vehicle, school buses with children onboard, or farm labor vehicles with workers on board, and others.
What's more, CVC Section 22348(c) provides that these vehicles must drive in the right-hand lane except to overtake or pass another vehicle. Therefore, since many of these vehicles are taller than the speed limit signs, it is easy to understand how a driver might miss a sudden drop in the speed limit from 55 to 35 coming down the extreme grade on the Tejon Pass in the Tehachapi Mountains known as the Grapevine and 45 mph going up.
Whether you're going south into the Santa Clarita Valley (SCV) or north into Central Valley, the speed limit fluctuates with the grade. Likewise, depending on which way you're headed, you might meet a friendly CHP officer or SCV deputy who will invite you to settle your Grapevine speeding ticket at Chatsworth Courthouse in LA County, CA, or the Lamont Traffic Court in Kern County.
By the way, if you need to get a correctable ticket processed in SCV, after making the correction, the old Sheriff's station at 23740 Magic Mountain Parkway in Valencia is now closed. You must now go to 26201 Golden Valley Road in Santa Clarita. 
Other Speeding Considerations on the Grapevine 
Typically, a 15 mph violation of the 55 mph speed limit by commercial drivers in a CMV is a misdemeanor according to CVC Section 22406.1, Speed Laws. "A person who operates a commercial motor vehicle… upon a highway at a speed exceeding a posted speed limit established under this code by 15 miles per hour or more, is guilty of a misdemeanor."
However, since the speed limit is downgraded in the Grapevine because of the grade, it is not a misdemeanor, but it is still a costly speeding ticket that could worsen at the DOT FMCSA.  
If you get caught going 15 mph over the speed limit, the drop from 55 to 35 mph would undoubtedly qualify; therefore, you could be a DOT FMCSA "serious offense" violation if convicted. A second conviction of that serious offense within three years of the first, and you could receive a 60-day driver disqualification. A third within three years is a 120-day disqualification.
Commercial drivers should consult a CA traffic attorney regardless of the traffic ticket they receive before they decide to pay the fine or challenge the ticket in traffic court. Situations and traffic codes frequently change, and traffic attorneys spend a good deal of time defending their clients in traffic court, so they usually know about the changes that could affect you. 
Need Help with a Speeding Ticket from the Grapevine in Lamont or Chatsworth, CA?
Whether you're going north or south, the speed limit dips suddenly and dramatically on the Grapevine. Then, you'll need to dispute it in either Lamont Traffic Court in Kern County or Chatsworth Courthouse in Los Angeles County, CA; call Bigger & Harman (661) 349-9300 for legal advice.
We are traffic ticket defenders, and we represent many CDL holders with speeding tickets from I-5 on the Grapevine using a flat fee. Give us a call or email to discuss your situation.
Keontre83 commented on Google Reviews, "I was going through California and got cited doing 54 in a 35 in my 18 wheeler. They were able to get my ticket reduced to a non-moving violation which saved my CDL license and my career! I really couldn't thank them enough; these guys are the best!!!"
Email: attorney@biggerharmanlaw.com. 
References:
The 2019-2021 CA Commercial Driver Handbook.pdf
CVC Sections 22348(c), 22406, & 22406.1, Speed Laws
The FMCSA CFR 49 Part 383.51, Driver Disqualifications