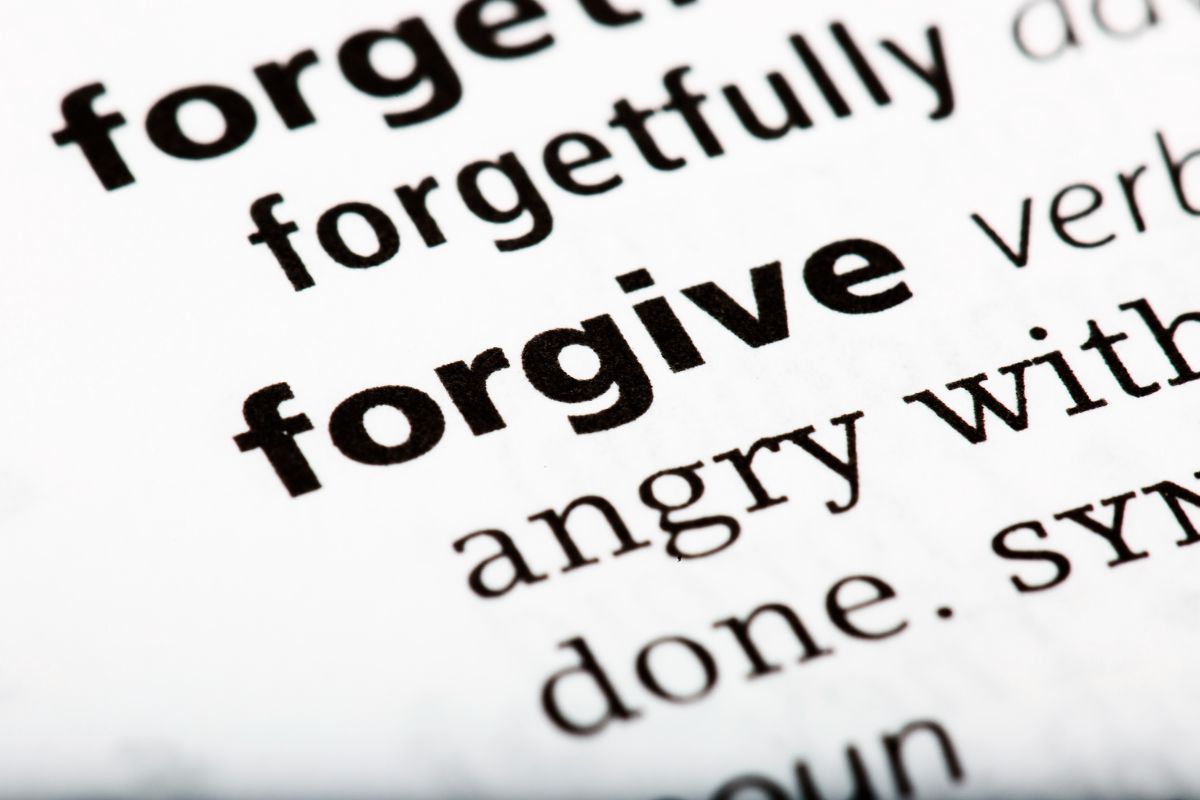 When you hear someone speaking of minor infraction forgiveness, they are undoubtedly talking about attending traffic violator's school (TVS). TVS is not always allowed, it is not forgiveness, and you should always consult a traffic ticket attorney before you use it. 
The Truth about Minor Infraction Forgiveness & TVS
First of all, you must plead guilty. However, even if you're as innocent as a newborn baby, pleading guilty and accepting TVS might be the wise choice. But, once again, you should never make that decision alone. Instead of saving you the raised auto insurance premium for three years, it could cost you much more money unnecessarily.
Secondly, minor infraction forgiveness can only be used to keep a ticket for a minor infraction confidential. You might think driving without a driver's license or not having one with you while you drive are minor infractions that you could use TVS for; instead, neither should be resolved with TVS.
Driving without having your driver's license in possession is a correctable or "fix-it" ticket. To resolve this ticket, get your driver's license and go to the police department where you received the ticket, and they will sign off on it. Then, go to the county court clerk, pay the administrative fee, and you are finished.
However, the hard facts about driving without a driver's license are that it is a misdemeanor crime according to CA Vehicle Code (CVC) Section 12500, Persons Required to Be Licensed, Exemptions, and Age Limits, warns in subparagraph "(a) A person may not drive a motor vehicle upon a highway, unless the person then holds a valid driver's license…"   
It does not explicitly call it a misdemeanor within that traffic code section because the Supreme Court of California has ruled that judges have the discretion to rule it a "wobbler or woblette."
Read our blog, Will I Go to Jail for Driving Without a License? For more information on that subject.
According to the Cornell Law School Legal Information Institute (LII), "A wobbler is a special class of crimes involving conduct that varies widely in its level of seriousness."
Therefore, a felony could be downgraded to a misdemeanor by a Superior Court judge; just as a misdemeanor could be reduced to an infraction. In most cases of this nature, an attorney is required to resolve the violation mismatch, and the defendant must agree to the downgrade. There are cases where the prudent course is to challenge the more severe offense when the State's evidence is weak—especially when there might be a civil suit pending.  
Therefore, a driver accused by the law enforcement officer (LEO) of a misdemeanor crime of driving without a valid driver's license could hire an attorney to negotiate a reduction to an infraction and ask for TVS for the traffic offense. 
You can tell if your ticket is a misdemeanor or an infraction. If you see the "M" circled on the citation, it was ruled by the LEO as a misdemeanor. Remember, the LEO's decision is not the final answer. Always consult a traffic lawyer immediately.
How Do You Qualify for a Minor Infraction Forgiveness Through TVS? 
To be eligible for TVS, a driver must not have been driving a commercial motor vehicle (CMV) when cited; it must have been a minor infraction and not a major infraction (speeding 100+ mph), a misdemeanor (reckless driving, speed contest, hit-and-run or another), or a felony, such as a hit-and-run with injuries.
Additionally, it must not have been an alcohol or drug-related offense or an offense with a mandatory court appearance. You must not have used TVS during the previous eighteen months to hide a conviction or paid fine.
Likewise, there are other reasons you might not be eligible, even when the court reminder says you are. For instance, you must get a traffic court judge's permission to attend TVS if charged with driving 25 mph or more over the speed limit up to 100 mph. A traffic attorney can usually get that for you, and save you nearly $1,500from increased auto insurance for three years.
Ask Bigger & Harman, APC about Minor Infraction Forgiveness or TVS 
Call Bigger & Harman at (661) 349-9300, email attorney@biggerharmanlaw.com, or use the online contact form to set up a consultation.
We are traffic ticket defenders who have served the people of Central Valley and Eastern California for more than a decade in Kern, Kings, Tulare, Fresno, Mono, and Inyo Counties. Contact us today.   
Se habla Español (661) 349-9755.
References:
The 2021 CA Driver Handbook English y Español.
CVC Section 12500, Persons Required to Be Licensed, Exemptions, and Age Limits.