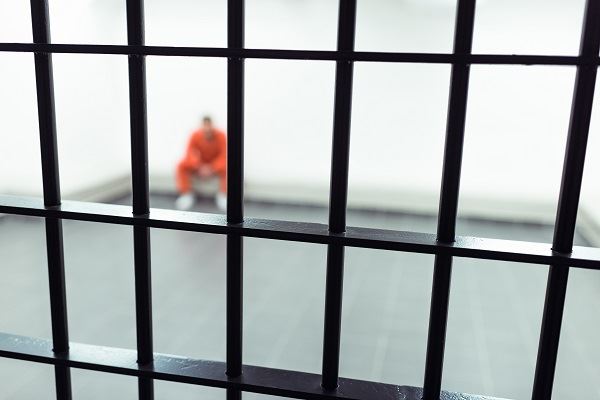 Driving without a license is known as a "wobbler" or "wobblette" offense in California. A wobbler offense usually describes a crime that can get prosecuted as a misdemeanor or a felony, and a wobblette is a misdemeanor or infraction. Depending on the circumstances, a conviction for driving without a license could very well lead to jail time. According to CA Vehicle Code (CVC) 12500, Issuance of Licenses, Expiration, and Renewal, driving without a valid driver's license is a misdemeanor offense but could be an infraction.
The difference between a misdemeanor and an infraction is when convicted of a misdemeanor you could face jail time and a permanent criminal record. An infraction conviction usually only faces a fine and possible Negligent Operator Treatment System (NOTS) points for a moving violation.

Scenario #1 You Forgot Your Driver's License at Home
If you rushed to work, left your wallet at home, lost your driver's license, or simply forgot it, you might receive an infraction. Under the CVC 12951, Issuance of Licenses, Expiration, and Renewal, the authority that stopped you could charge you with failing to present a driver's license at the time of the traffic stop. That section of code requires that "the licensee shall have the valid driver's license issued to him or her in his or her immediate possession at all times when driving…"Although it will get dismissed once you prove you have a valid license, you might still have to pay a fine and/or a court fee.
If this was your first or second ticket for this offense, the law enforcement officer (LEO) that stopped you will likely charge you with an infraction (maximum penalty for an infraction is a $250 court fine), yet some automatically make it a misdemeanor. Many times, the misdemeanor charge will get reduced to an infraction once the defendant proves they had a valid driver's license at the time of the stop. This is true even when that license is from a foreign country or another state, as long as it is not suspended or revoked. However, if you never had a license or it was suspended/revoked, you could be charged under another section of the Code.
Check your traffic ticket and if the LEO circled the "M," you were charged with a misdemeanor, and when the "I" gets encircled by LEO, it is an infraction. When the charge is a misdemeanor, you need to contact a traffic ticket attorney before making a statement to avoid jail time.

Scenario #2 - You Never Applied for a License
If you are driving around without a license because you never applied for one, or forgot to renew it, you might be looking at a significant fine. You might get convicted of violating CVC 12500 when you get caught driving without a license because you never acquired a driver's license, or you failed to renew it after it expired. If you never had a license, you should apply for one as soon as possible and consult with a traffic ticket attorney, particularly if you get charged with a misdemeanor. The maximum penalty is six months in jail and a $1000 court fine, which could be significantly more after state and county fees and assessments.
Scenario #3 - Canceled, Revoked or Suspended License
If your driver's license was canceled, revoked or suspended by the authorities, you might be subject to imprisonment in a county jail if convicted. According to CVC 14601-14611, Violation of License Provisions provides different scenarios when the drivers' license was suspended, revoked, or canceled. The jail time ranges from five days to up to six months or probation, and a base fine of no less than $300 or no more than $1000. The base fine in the CVC does not include state and county penalties and assessments, which may make the total fine five to seven times the base fine due to legislature approved special interest funding.

Scenario #4 – Out-of-State and Foreign Drivers
Anyone with a valid license in their home state, territory, or country over the age of 18 can drive in CA while visiting. However, once you establish residency in CA, you have ten days to apply for a CA license. You establish residency in CA when you apply for or accept in-state tuition, file for a homeowner's property tax exemption, register to vote in CA, or accept benefits normally extended to CA residents. However, these provisions may not apply to out-of-state military personnel and their spouses temporarily stationed here and receiving state-sponsored benefits.
Likewise, CA residents who are on orders outside CA retain their driving privileges and license while away from their home state and for 30 days after return. Keep a copy of your orders with your license to preclude being ticketed for driving without a license and the hassle of proving your innocence.
According to AB-60, Driver's Licenses, an undocumented immigrant over the age of 16 can receive a CA driver's license, provided they furnish proof of residency, pass a written and/or hands-on driving test, and purchase the minimum required auto insurance just as every other CA resident. Even though the law requires no discrimination based on the driver's immigration status, caution is advised. This driver's license can only be used as a driver's license in the state of CA. The DMV recommends not using the license outside the state, nor as identification, particularly when dealing with Immigration and Customs Enforcement (ICE) and Transportation Security Administration (TSA) agents. The state cannot protect immigrants from detention by Federal authorities.
The DMV.CA.GOV 2018 Driver Handbook
The DMV Driver Handbook is an excellent source of information on driver's licensing requirements to keep you from getting ticketed for driving without a license. You can download a .pdf copy here or pick up a copy at the DMV near you.

Driving without a driver's license frequently happens when you forget it at home, but when you try to avoid getting a valid license or drive while your license is suspended, you will need to consult a traffic ticket attorney to possibly prevent fines, penalties, and jail time. Traffic ticket defenders represent clients who received a ticket for driving without a license frequently, and they know the procedures to get your ticket dismissed or reduced if it is possible.
Mono County Traffic Ticket Defenders
Bigger & Harman frequently represent Mono County residents in Bridgeport and Mammoth Traffic Court. Call (661) 349-9300 when you receive a ticket for driving without a license. Bigger & Harman practice only traffic law. They charge a flat fee so that you will receive expert advice and counsel at a fair price. Regardless of how many court appearances it takes to resolve your ticket, the price is always the same. Rest assured there will be no surprise fees at a variable hourly rate.
Email attorney@biggerharmanlaw.com to receive the answers you need to make an informed decision on whether to fight your ticket. Not all cases are winnable or worth fighting. But, you will only know if you ask and we will give you a straightforward explanation of your options.
Our Facebook business page provides some tips, generic legal advice regarding traffic laws, and is a reliable source of traffic updates.
View Avvo, Nolo,and Yelp to get information about our legal services, client comments, and endorsements.
Se habla Español 661.349.9755.
References:
The 2018 CA Driver Handbook .pdf
The DMV.CA.GOV portal
CVC 12500 & 12951, Issuance of Licenses, Expiration, and Renewal; CVC 14601, Violation of License Provisions; and AB-60, Driver's Licenses