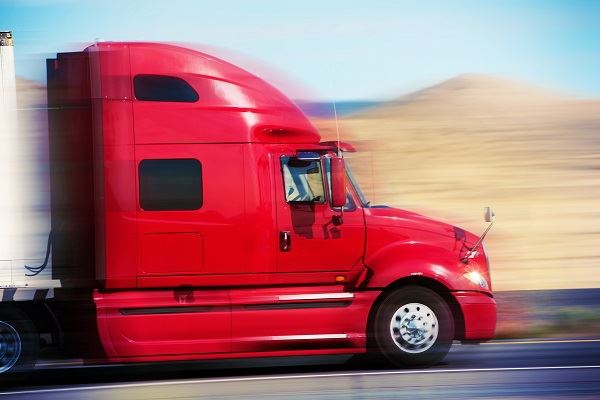 The consequences of a speeding conviction while driving a commercial motor vehicle (CMV) are much greater than for non-commercial drivers. A conviction leads to more Negligent Operator Treatment System (NOTS) points, and Compliance, Safety, and Accountability (CSA) points. which stay on the driver's record longer. The risks are greater as well considering most CMVs, particularly 18-wheelers, are hauling tens-of-thousands of pounds and buses are transporting passengers whose lives are in the hands of the driver. However, a commercial driver's license (CDL) holder could lose their job even for a speeding conviction in their private vehicle.
NOTS Points Differential
There is a 50 percent increase in NOTS points assessed by the DMV for convictions in a CMV. Although a non-commercial driver will receive one NOTS point for speeding less than 100 mph, a CMV driver will receive 1.5 NOTS points for the same conviction, even though the CMV driver spends their entire work week behind the wheel, averaging 50-60 hours. Therefore, their chances of getting a speeding ticket are much higher.
CDL holders caught speeding in their CMV are not allowed to attend traffic school to make the conviction confidential and keep it out of their insurer's or employer's eyesight. Many of the larger trucking firms have a zero-tolerance approach to traffic tickets and even a conviction in a private vehicle can lead to job termination. It all comes down to risk analysis. Some look at it like this; if you speed in your own vehicle, the next time might be in your CMV. Accurate or not, fair or unfair; that's the way it is in some cases. And, the CDL holder has very little recourse after the fact. That's why seasoned drivers fight every ticket using an experienced traffic ticket attorney.
Three CSA Point Levels for Speeding
There are three levels of CSA points for speeding convictions in a CMV. Four CSA points for 6 to 10 mph over the speed limit; seven for 11 to 14; and ten points for 15 mph over the posted speed limit or speeding through a construction area where workers are present and warning signs or devices are posted. These are also time-weighted. A conviction within six months of a previous conviction of any kind is multiplied by three; 12 to 24 months, by two; and after two years they are weighed at face value for drivers.
Fifteen mph over is also considered a serious violation under Federal Motor Carrier Safety Regulations (FMCSRs). If convicted of two serious violations within a three-year period, an OOS order of 60 days is sent to the state DMV. A third violation conviction within the same three years will result in a 120-day OOS order. Drivers caught driving with an OOS order can be fined $2500 to $5000.
Driving Record Consequences of Speeding in a CMV
All convictions received while driving a CMV carry a heavier fine and greater penalties. Plus, these convictions stay on the driving record of a CDL holder much longer than a regular driver. This is particularly true when the speeding conviction leads to an Out-of-Service Order (OOS), which could result in the violation lingering for 15 years.
Another consequence, the driver applying for a driving position with a new firm must supply a ten-year driving history, and the Federal Motor Carrier Safety Administration (FMCSA) maintains a Pre-Employment Screening Program (PSP) on their DataQs website. Plus, the Employer Pull Notice (EPN) Program, managed by the CA DMV, will notify employers of all convictions received by their drivers in CA, or reported to the DMV by other states, at least annually. However, the driver must report all convictions received out-of-state to their employer on Form DL 535, Report of Out-of-State Traffic Conviction by a Commercial Driver within 30 days of the conviction.
This is an electronic age, and it is nearly impossible to escape a speeding conviction. Your best option is to challenge every ticket with the help of an experienced traffic ticket attorney.
Riverside Traffic Ticket Attorneys
When you receive a speeding ticket in your CMV or private vehicle, call Bigger & Harman, (661) 349-9300. We have helped hundreds of CDL holders get tickets dismissed or reduced to non-point violations. The consequences of a conviction for a CDL holder are such that you have no option but to fight. Traffic tickets received on I-5, 10, or 15 in Riverside County can be fought and won. Don't go it alone, call us today.
Or, send an email to attorney@markbigger.com describing your situation, and we will reply with some options to consider. We always resolve traffic tickets using a flat fee, so you will know what it will cost before you decide.
Read what other CDL holders are saying about our legal services on our Facebook page, Avvo, Nolo, and Yelp, then you can make an informed decision about hiring us to represent you.
Se habla Español 661.349.9755.
References:
The 2018 CA Commercial Driver Handbook .pdf

The 2018 California Superior Court Bail Schedule for Infractions and Misdemeanors.pdf

The FMCSA DataQs website

The DMV.CA.GOV Employer Pull Notice (EPN) Program