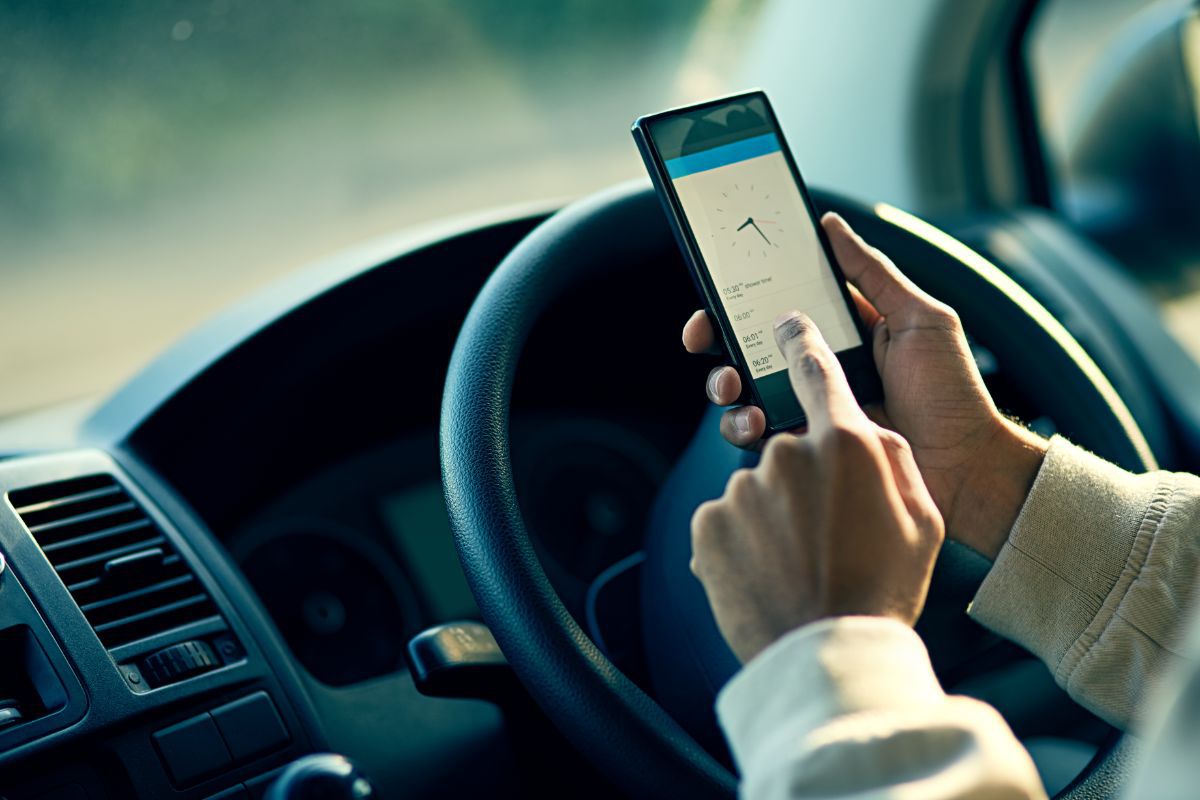 The amendment to procedures for a cell phone ticket could now cost a CDL holder a CA fine of around $150 for a first conviction, about $256 for a second offense, ten Compliance, Safety, and Accountability (CSA) severity points, and a "serious offense" from the DOT FMCSA, if convicted.
According to DOT FMCSA Regulation CFR 49 Part 383.51, Paragraph 6.2.5 Driver Disqualifications, "Serious offenses require a minimum disqualification of 60 days and include the following: Violating laws relating to prohibiting texting or using a handheld mobile telephone while driving a CMV."
If you have a second conviction within three years of the first, it could also mean a 60-day disqualification. Likewise, a third within three years could mean a 120-day disqualification by the FMCSA.
As if that isn't enough already, you are subject to a civil fine of $2750 from the FMCSA, according to the Cell Phone Use Fact Sheet. It states, "Using a hand-held mobile phone while driving a CMV can result in driver disqualification. Penalties can be up to $2,750 for drivers…" Thankfully, we don't see this very often, but the feds could definitely throw the book at you.
CA Vehicle Code (CVC) 23123, Driving Offenses
The CA traffic code change described in AB-47 makes using a cell phone while driving illegal, unless mounted on the dashboard or part of an onboard communications system. Just holding your cell phone in CA could result in an illegal use of a cell phone ticket.
The easiest fix to this system is to use a Bluetooth wireless earpiece that covers only one ear and can intercept and transmit cell phone calls. Another method is mounting your phone on the dashboard within reach without moving from a seated position or removing your seatbelt. Still, you must be able to initiate a call by swiping with one finger.
Another option is to get your cellphone hooked into your Electronic Logging Device (ELD) so that you can send and receive messages from the fleet dispatcher and other truckers.
What the Cell Phone Ticket Amendment Says
AB-47, Drivers Record. Points: Distracted Driving states, "Existing law prohibits a person from driving a motor vehicle while using a wireless telephone unless that telephone is specifically designed and configured to allow hands-free listening and talking, and is used in that manner while driving."
The amendment will require the DMV to assess one NOTS point for a second conviction or paid fine within 36 months of the first after 1 July 2021. Therefore, if you received a conviction for a cell phone ticket between June of 2018 and June 2021 and get another conviction, your driving record will be assessed 1.5 points as a CDL holder.
Likewise, a CDL holder who receives the citation while driving their CMV is not eligible to attend traffic violator's school to keep it confidential.
According to a Desert Sun article, New California traffic laws begin in January. What drivers should know, the amendment for the use of cell phones "in a handheld manner" will earn a driver a negligent operator treatment system (NOTS) point for a second conviction within 36 months of the first conviction.
Although the article or the amendment do not state it directly, CDL holders know that they will be assessed an additional 50% more NOTS points than their four-wheel driving peers. So, they will receive 1.5 NOTS points for a cell phone ticket if convicted.
The best option for every CDL holder is to consult/hire a traffic ticket defense attorney to challenge the ticket in court. The burden of proof is on the state to prove beyond a reasonable doubt that you are guilty of using a handheld cell phone illegally while driving.
NOTS Points & Their Consequences
Although a CDL holder gets assessed 50% more than regular drivers, they can also have their increased risk due to miles driven in their commercial motor vehicle (CMV) considered by the DMV at a NOTS Hearing.
Regular drivers who accumulate four NOTS points within one year, six points within two, or eight points within three years will be considered by the DMV as a negligent operator and sent an Order of Suspension/Probation.
When a CDL holder has most of their NOTS points accumulated in a CMV, they can petition the DMV for more leeway before a suspension. However, they must request a DMV NOTS Hearing within ten days of the DMV mailing.
If approved, the CDL holder can accumulate six NOTS points within one year, eight points within two, or ten points within three years and will be considered by the DMV as a negligent operator and sent an Order of Suspension/Probation.
Your best option is not to accumulate NOTS points; therefore, you should consult a traffic attorney about challenging every traffic ticket in court.
Attorneys Who Will Help Resolve That Cell Phone Ticket in Roseville Traffic Court
When you have a cell phone ticket, call Bigger & Harman, (661) 349-9300. Se habla Español (661) 349-9755.
We are Bakersfield traffic attorneys who defend drivers across CA against traffic violation convictions and assist them in keeping a clean record and their driving privileges.
Email: attorney@biggerharmanlaw.com.
References:
The 2019-2021 CA Commercial Driver Handbook.pdf

The Desert Sun article, New California traffic laws begin in January. What drivers should know

AB-47, Drivers Record. Points: Distracted Driving

The DOT FMCSA Regulation CFR 49 Part 383.51, Paragraph 6.2.5 Driver Disqualifications

23123, Driving Offenses