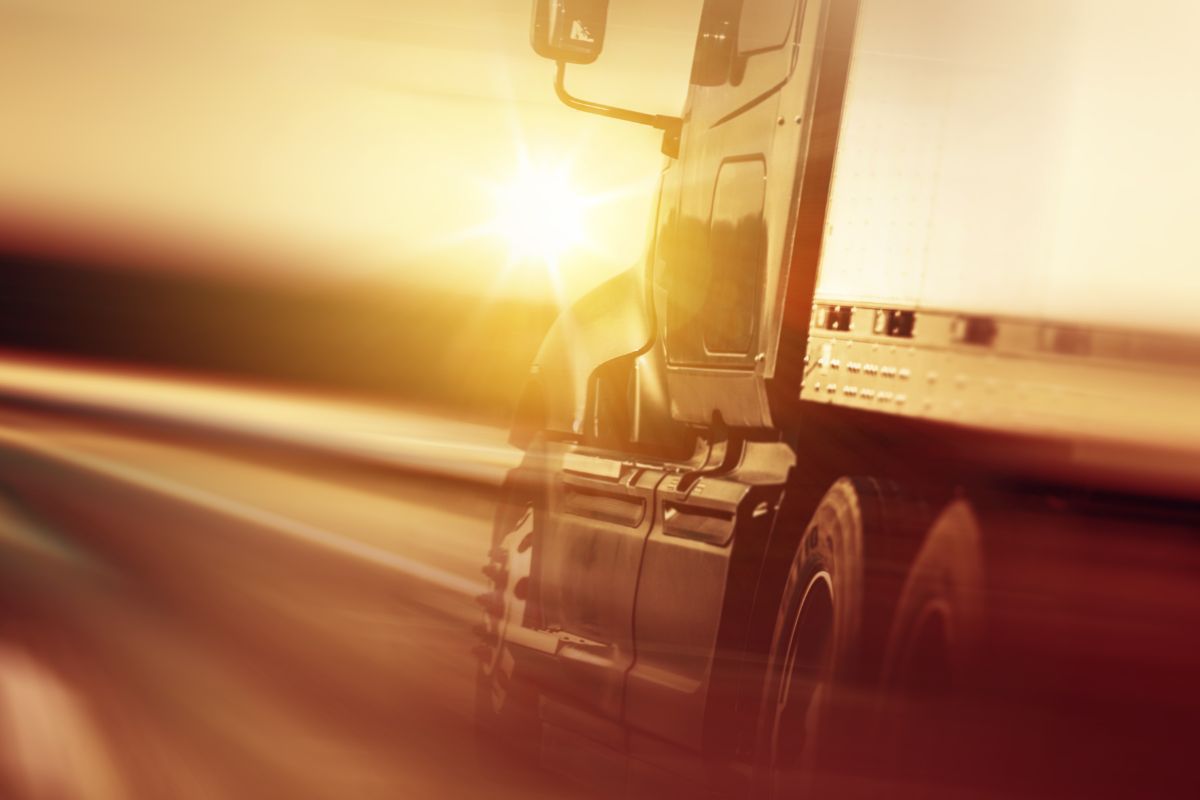 The CA DMV uses the Troops to Trucks program to make it easier for active duty and recently separated Veterans to transition from uniform services to a seat in a 40-ton truck hauling America's goods.
How the Troops to Trucks Program Can Benefit You
The program permits the DMV to forego the hands-on driving test portion of the commercial driver's license (CDL) process for those on active duty or Veterans who were honorably separated within the previous year.
Their military position must have required operating a motor vehicle that would be equivalent to a commercial motor vehicle (CMV) on CA roadways and freeways. Getting this portion of the process waived can be convenient because it streamlines the application process and does away with the need for a service member or Veteran to get a CMV for the driving test.
Say you're waiting for loan approval to get a new truck to become an owner-operator, you can get your CDL and be ready to hit the road when your loan gets approved.
NOTE: The driving test cannot get waived for school, church, charter bus, or other 16-passenger transport vehicles.
What Requirements Are Necessary for a CDL?
During the previous two years, the applicant must not have had:
More than one state driver's license and their military license.
Any license revoked, suspended, or canceled.
Any convictions of disqualifying motor vehicle offenses, such as:
Drug or alcohol-related incidents.
Hit & Run or leaving the scene charge.
Commission of a felony while operating a motor vehicle.
Driving your CMV while your license was revoked, suspended, canceled, or disqualified.
Negligent operation of a vehicle, which led to a fatality such as manslaughter, negligent homicide, homicide, or any similar charge.
No moving violations that arose from an at-fault accident.
No driving a motor vehicle to aid in the manufacture or distribution of a controlled substance.
The applicant must not have more than one conviction of any of the following:
Excessive speeding, 15 or more mph over the speed limit
An unsafe lane change
Reckless driving
Following too closely
Any violation that caused a fatality
Driving a CMV with no CDL in possession, without getting a CDL, or without the proper endorsement
Any violation of state law texting, calling, or otherwise using a hand-held device while driving.
The applicant must also prove, show evidence, and certify they :
Were employed with the military within one year in a position that required you to drive a CMV equivalent, and you did operate that CMV-type vehicle for two years.
The service member or Veteran was exempt from driving a CMV as per DOT FMCSA Title 49 of the CFR, Part 383.3(c), Applicability.
An applicant can prove or certify their license by completing a DL 965, Commercial Vehicle Waiver (PDF). Then, submit the form along with:
U.S. Armed Forces ID card, social security card, or Medicare card.
DD 214 – Certificate of Discharge or Release from Active Duty (Veterans)
The applicant must then perform a vehicle inspection test on the DMV vehicle and point out deficiencies. By following the DMV Commercial Driver's Handbook and the detailed inspection checklist.
Even though you are an experienced military truck driver, you should consider attending a CMV driver's school. Many schools offer job referrals, and some trucking companies even assign a mentor during school.
Likewise, your G.I. Bill could pay you a stipend to cover housing, books, supplies, and expenses while in school and pay the tuition directly to your school. Most schools have had a G.I. Bill eligible student before and know how it works. If not, contact the local Veterans Affairs office.
Once you have your CDL, if you have any problems with traffic tickets, contact the Traffic Ticket Defense team of Bigger & Harman in Bakersfield for knowledgeable and experienced legal advice you can trust.
Traffic Ticket Attorneys Who Can Resolve Your Traffic Tickets in Woodland, CA
If you receive a traffic citation on I-5 going through Woodland, Yolo County, CA, call Bigger & Harman, (661) 349-9300. Se habla Español (661) 349-9755.
Make no mistake; the CHP is waiting alongside the 5 for a novice trucker to come along doing more than the statewide 55 mph speed limit for most commercial vehicles. If you get ticketed, you will need to post bail in Yolo County, then give us a call or send us an email.
Email: attorney@biggerharmanlaw.com.
References:
The 2019-2021 CA Commercial Driver Handbook.pdf
The DOT FMCSA Title 49 of the CFR, Part 383.3(c), Applicability.
The DMV Portal, Truck Drivers Page
The VA Home Page, How to Use Your G.I. Bill Benefits
CVC Section 12810.5, Issuance of Licenses, Expiration, and Renewal