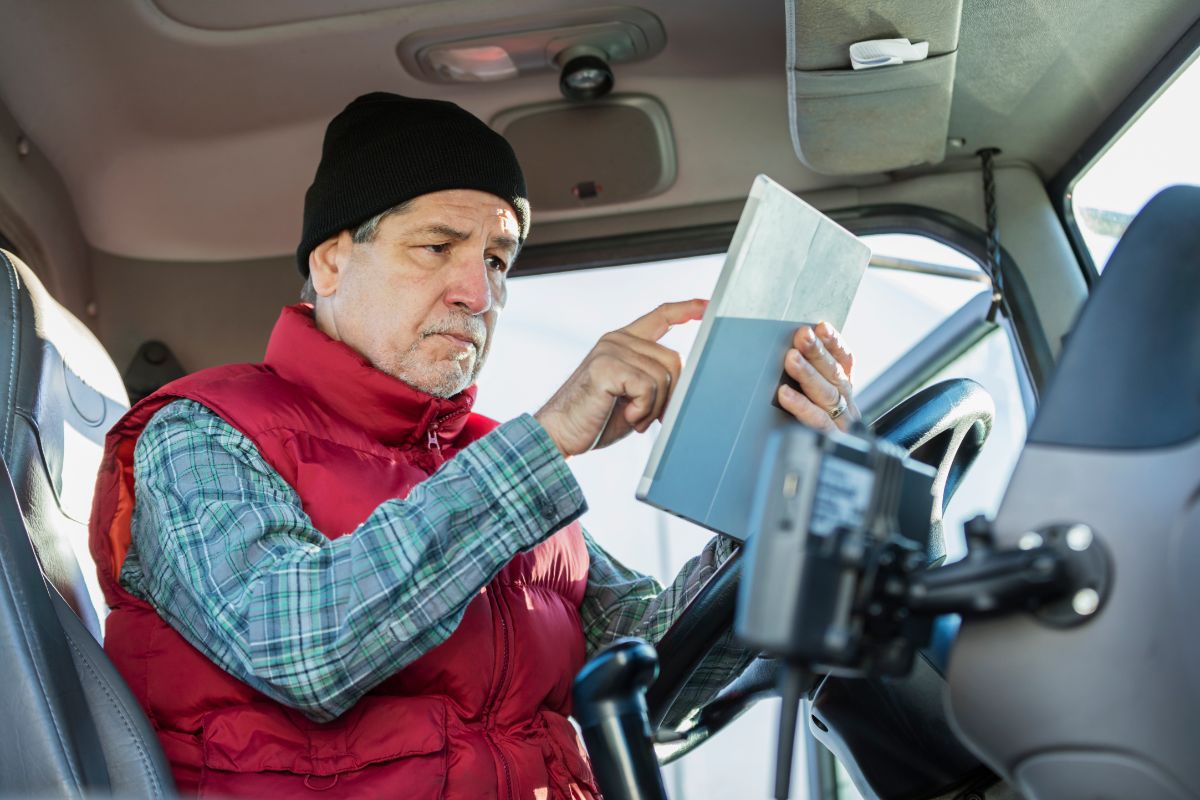 The CA Vehicle Code (CVC) Section 34506.3, Safety Regulations, states, "Except as otherwise provided in this division, it is an infraction to fail to comply with any rule or regulation adopted by the department pursuant to this division."
Therefore, any e-log book violation such as Form & Manner, failure to maintain seven days of logs, no Driver Vehicle Inspection Report (DVIR), and others outlined by the DOT FMCSA, is an infraction if convicted or resolved with a paid fine.
Whether you fight the e-log book violation or pay the fine is up to you. However, you should be aware that any moving violation or conviction that adds Compliance, Safety, & Accountability (CSA) points to your fleet's Safety Measurement System (SMS) percentile could mean termination. Consult a traffic attorney before you decide to pay the fine.  
Some fleet managers believe the electronic logging device (ELD) does everything for you. If you got caught with an e-log book violation, you were probably trying to rig your Hours of Service (HOS) or something. 
Form & Manner E-Log Book Violations 
In this case, most of the information you submit to your ELD never changes, such as:
Name of carrier
Fleet HQ Address
Driver name (unless the driver changes)
DOT number
Truck plate number
However, some of the information must change daily, such as:
Miles driven
24-hour clock start time
Date
Co-driver if they change
Shipping document numbers
Total hours (though this will be entered by the ELD, it could be changed if you used the truck for personal conveyance)
Driver signature
The DVIR (This must be completed before each trip start, after stopping for the night, and a post-trip wrap-up)
To save from reconstructing your logs for seven days, if your ELD stops working, email your log to HQ at the end of every day. Then if your ELD breaks while on a trip, have fleet send you the last seven days of your log on .pdf, and start a paper and pencil log that complies with 49 CFR 395.8 from the previous entry.
Remember, you must note when the ELD stopped working on your log and notify fleet HQ within 24 hours. If fleet HQ can send you the last seven days, you won't need to reconstruct your record of duty status (RODS) changes for the previous seven days. You can only use a paper log for eight days after your ELD malfunctions. Before then, you must get it fixed or replace it.
If you're an owner-operator, it could get complicated unless you have an admin clerk, or your spouse collects your logs daily and can send them to you. Otherwise, you'll have to start writing. 
When You Have a Ticket for an E-Log Book Violation in the Woodland, CA, Area 
You can call Bigger & Harman, (661) 349-9300. Se habla Español (661) 349-9755.
We are traffic attorneys who can travel anywhere in the state of CA to resolve tickets for commercial drivers. Our home base is Bakersfield, CA, but we don't mind the drive.  
We focus on defending traffic violations like CDL e-log book violations, following too closely, unsafe lane changes, speeding, and others to assist CDL holders to keep their clean driving record and their jobs. 
Email: attorney@biggerharmanlaw.com. 
References:
The 2019-2021 CA Commercial Driver Handbook.pdf
CVC Section 34506.3, Safety Regulations