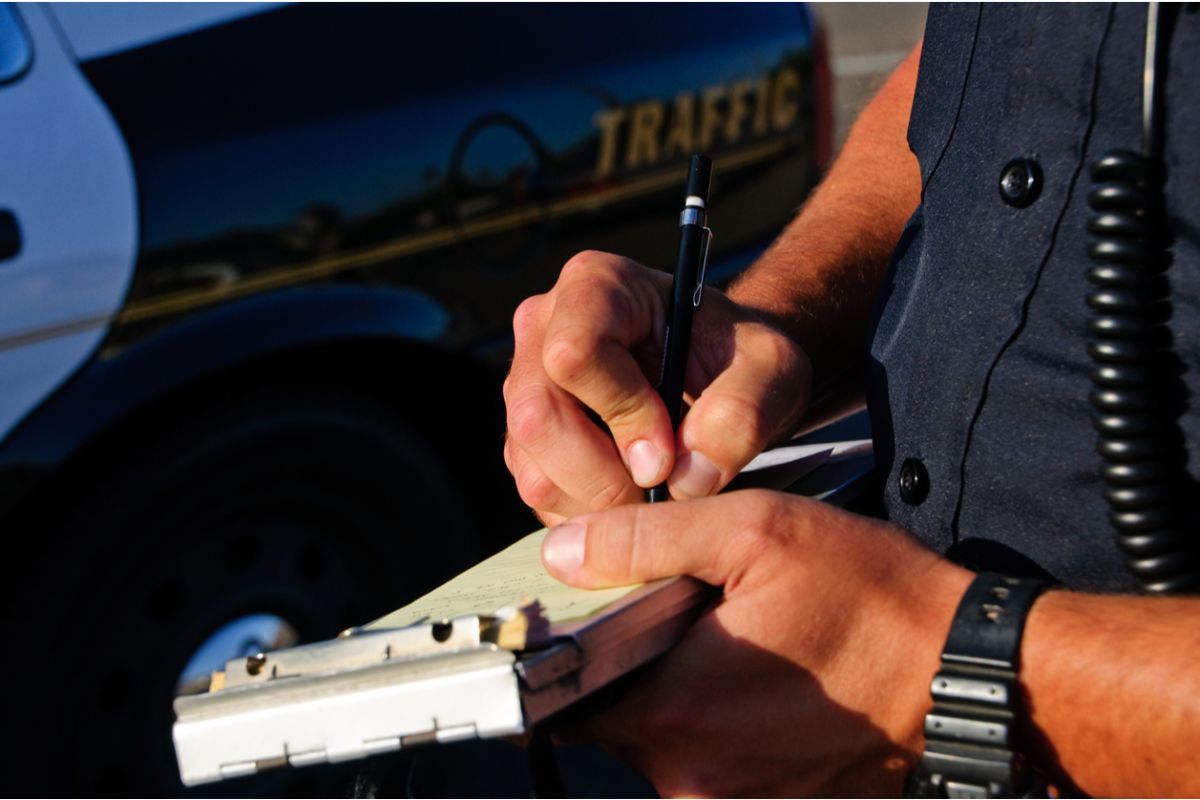 Many drivers with traffic tickets ask, "Is there legal relief for my traffic ticket?" Many California drivers will attempt to pay their traffic ticket fine even though there may be unusual circumstances surrounding their ticket.
All traffic court dates had previously been postponed due to the COVID-19 pandemic. Now is a good time to contact a traffic ticket lawyer about your situation.
Many believe it is cheaper to pay the fine and move on; however, the fine is only a small portion of the total expense. The most significant amount you will pay if you plead guilty is the increased insurance premium, which typically costs the average CA driver $692 more per year. With the fine, it is almost $2,000 over the three years the guilty plea will remain on your driving record.
CA Courts Will Start Re-Opening 10 August
Starting 8 August, new court dates will be mailed to traffic ticket recipients. There is no need to go to the courthouse in Kings County; if you don't receive a notice, you can check your status online or call (559) 582-1010.    
All CA drivers with a traffic ticket should first consult a traffic ticket attorney before paying a fine, the GC Services collection agency, or attending a traffic violators school (TVS). Although the court clerk will take your traffic fine and traffic schools will accept your tuition for both online and in-class TVS, there may be no need to attend or no financial benefit from attending.
TVS Considerations
When you have two traffic violations, there might not be a benefit to attending TVS. The DMV will only hold one minor infraction within any 18-month period as confidential. That means your insurance company will learn about one or the other and take your "good driver discount." They will then add the increased risk associated with the ticket that the DMV would not keep confidential.
Therefore, discuss it with a traffic attorney. Many experienced traffic lawyers can get a reduced no-point violation or a dismissal. A dismissal could save you up to $1,500.
Additionally, correctable tickets such as loud exhaust or no proof of insurance in possession are not moving violations and do not affect your insurance premium. Never take TVS for a "fix-it" ticket. Simply get it corrected, take the ticket to the police department where you got it, the police will sign off, pay the court clerk the admin fee, and you're done.  
You cannot simply attend TVS. If you are eligible for TVS, it will be stated on your court notice. You must first plead guilty, pay the fine, and the county administration fee for attendance, in Kings County, that is usually $69.
You must have a valid CA driver's license, and your traffic ticket must be for a minor infraction that is a moving violation, such as a speeding ticket less than 100 mph (25 or more mph over must be approved by a traffic court judge, typically a traffic attorney can get this done for you). It must not be alcohol or drug-related, a misdemeanor or felony, nor a mandatory court appearance. Your traffic ticket must not be while operating a commercial motor vehicle (CMV).  
What's more, if there is a failure to appear charge associated with the ticket, it must be cleared before you can accept TVS.
Failure to complete the course before the court-ordered completion date will result in a guilty plea, assessment of the negligent operator treatment system (NOTS) point, and notification to your insurance provider, which will undoubtedly affect your premium.
Traffic Attorneys Who Handle King County Traffic Violations 
You won't need to leave the safety of your home, call Bigger & Harman, (661) 349-9300. Se habla Español (661) 349-9755.

We handle speeding, red light, stop sign, unsafe lane change, and other traffic tickets across Central Valley and other parts of CA. Give us a call or email for details.

Email: attorney@biggerharmanlaw.com. 

References:

The 2020 CA Driver Handbook.pdf

The Superior Court of California County of Kings Traffic Court webpage