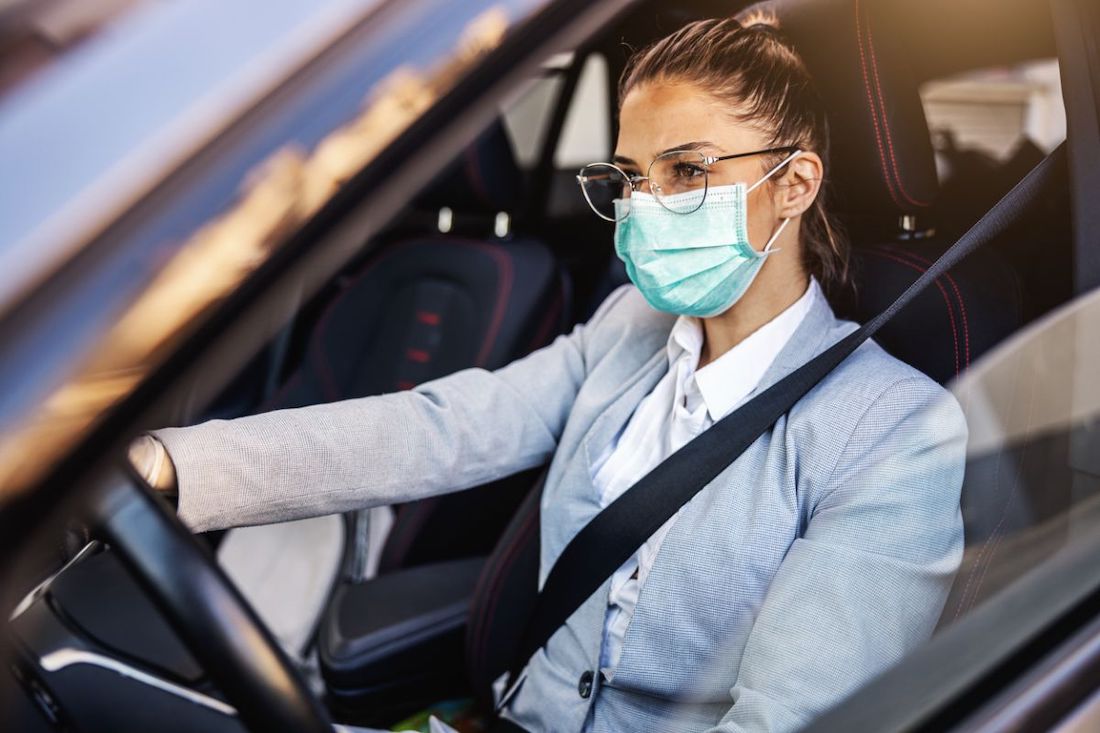 Due to the COVID-19 pandemic, many DMV employees are working from home. Therefore, the department is authorizing some automatic driver's license extensions. Also, many California residents can renew their driver's licenses online.
According to the DMV, "A California driver license (DL) is a card which gives you permission to operate a motor vehicle. A DL includes your true full name, birthdate, mailing address, signature, photograph, and physical description. The card must be in your possession anytime you operate a motor vehicle."
The CA driver's license of residents 70 years or older that expires between 1 March 2020 and 31 December 2020 are automatically extended for one year from its original expiration date.
Except for those personnel listed below, drivers 69 years of age or younger can renew online here. Although your license will automatically be renewed, you will not receive a new card or written verification through the mail, and none is required to drive. However, if you want a written verification, you can apply for one here.
To apply for the renewal of your commercial driver's license (CDL), except a hazardous material (HM) endorsement, start here.
Online Driver's License Renewal
You will not be able to renew online to receive your driver's license by mail if:
You need to renew for someone else
You need to change your address, name, or gender
You need to upgrade from a standard driver's license to a Real ID
You need a no-fee or reduced fee Driver's License or Real ID
You need a Senior ID
NOTE: Although the Real ID or Driver's License is not required until 1 October 2021, you can check the application requirements here. The application details for no-fee, reduced fee, and senior (62 or older) are also available.
You can do the paperwork and submit the necessary documents by going to the DMV.CA.GOV REAL ID Portal. You must submit one of the documents listed here, which shows your birth date and true first, middle, and last name. Then, get your confirmation code, check for waiting times, and take your confirmation code to the nearest DMV branch office to get your card.
The CA Vehicle Code
According to CA Vehicle Code (CVC) Section 12500, Issuance of Licenses, Expiration, and Renewal, "A person may not drive a motor vehicle upon a highway, unless the person then holds a valid driver's license…"
It could be a misdemeanor crime to drive in CA without a valid driver's license, so take the steps necessary to ensure your license is renewed before expiration. Likewise, if you are from another state or country and become a CA resident, you have ten days to get a CA license or do not drive until you get a CA license.
Misdemeanor Driver's License Traffic Attorneys
If you get cited for driving without a valid driver's license, call Bigger & Harman, (661) 349-9300. Se habla Español (661) 349-9755.
We are a traffic law firm in Bakersfield in Kern County. However, we represent CA drivers with traffic tickets. We use a flat, affordable fee to resolve your traffic ticket. Plus, we can represent you at a DMV NOTS Hearing.
Email: attorney@biggerharmanlaw.com.
References:
The 2020 CA Driver Handbook.pdf
The DMV.CA.GOV online services portal