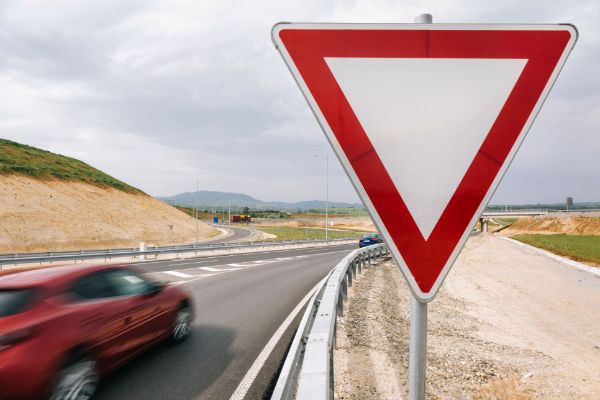 The Cornell Law School's Legal Information Institute (LII) quotes the Code of Federal Regulation (CFR) 4.20 in defining the right of way as, "An operator of a motor vehicle shall yield the right of way to pedestrians, saddle and pack animals and vehicles drawn by animals. Failure to yield the right of way is prohibited."
California Traffic Code Applied to Failure to Yield the Right of Way
The CA traffic code has ten sections that apply to the subject of the right of way, the CA Vehicle Code (CVC) Sections 21800-21809. We will not look at all of these, but we will examine four that are crucial in clarifying what constitutes a failure to yield the right of way. 
However, there are other instances, which you can read about in the CVC or discuss with a traffic attorney. Of course, the best source to help you determine if you should dispute a failure to yield the right of way is to ask a traffic attorney. 
CVC 21800, Right of Way, describes several situations where the driver on the highway has the right of way except when a vehicle has already made a move to enter a roadway. Drivers should be careful never to push their right of way to avoid an accident. When vehicles meet at the same time at an intersection controlled by stop signs at all four locations, the car on the left must yield to the vehicle on the right. 
CVC 21804, Right of Way clarifies the need to yield the right of way before entering onto a public highway from a driveway or parking lot, and shall remain yielded "…until he or she can proceed with reasonable safety." The next paragraph goes on to say that once the driver has yielded and starts entering, another vehicle must then yield to them. 
CVC 21806, Right of Way, warns all drivers to yield the right of way to emergency vehicles "sounding a siren" and "…has at least one lighted lamp exhibiting red light…" those other vehicles should yield, move to the right side of the highway, and stop. Pedestrians should hurry to the curb.
CVC 21809, Right of Way, is basically the same as the national mantra, "Slow Down, Move Over" in that when a driver sees an emergency vehicle with flashing lights, they should slow down and move into the next lane to leave one lane open between them and the emergency vehicle.  
Contact a Traffic Ticket Attorney about Your Failure to Yield Ticket
If you have been charged with a failure to yield, call Bigger & Harman, APC, (661) 349-9300. Se habla Español (661) 349-9755.
We assist Fresno County drivers with a traffic ticket and NOTS Hearing. So, call us or email: attorney@biggerharmanlaw.com.  
Andrew B. of San Ramon, CA, commented on Yelp, "Bigger & Harman got my ticket nullified and saved me at least $700. This was the best outcome I could expect. I would hire them again. Highly recommended."
References:
The 2020 CA Driver Handbook.pdf

The Cornell Law School LII webpage CFR 4.20

CVC 21800, 21804, 21806, & 21809, Right of Way