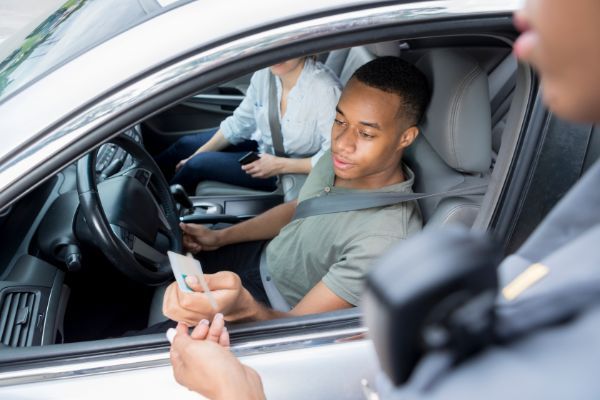 The most significant problem many non-residents face with an out-of-state ticket is how to handle it without going to the expense of coming back to CA to dispute the ticket. This issue not only applies to visitors from another state but those visiting from another county.
California Non-Resident with an Out-of-State Ticket
The issue with CA out-of-state tickets is that each county in CA has the authority to maintain jurisdiction on traffic violations within their borders. If you get a ticket in Tulare or Kern County, and you live in Owens Valley, Inyo or Mono County, you will have to return there to resolve your ticket unless you pay it online. 
The problem with paying online is you must admit guilt to pay the fine. In a large percentage of cases, hiring a traffic ticket attorney could get the ticket dismissed or lowered to a no-point infraction. 
A no-point infraction means you still pay a fine but with no negligent operator treatment system (NOTS) points or whatever the equivalent is in your home state. Therefore, your home state will not be notified of your out-of-state ticket if there are no points. It would be the same as a parking ticket or loud muffler.   
Driver License Compact (DLC)
According to the National Center for Interstate Compacts, the State of CA joined the DLC in 1963. The DLC, "…is an interstate compact used by States of the United States to exchange information concerning license suspensions and traffic violations of non-residents…" The member states are obligated by membership to forward information on moving violations within its state to the home state of the driver, but not correctable or non-moving violations.

Therefore, committing an infraction in CA could lead to the same repercussions as the same offense back home. What's more, CA Vehicle Code (CVC) 40508, Release Upon Promise to Appear, transforms what was a minor traffic infraction into a misdemeanor crime for Failure to Appear (FTA), which could be forwarded to the National Crime Information Center (NCIC), a division of the FBI. 

Therefore, not resolving your out-of-state ticket could affect your visa status, your ability to get a security clearance, work for the government, and many other disadvantages. Your best option is to hire a traffic ticket attorney to resolve your out-of-state ticket before the court date, so there is no FTA.     

Contact a Traffic Attorney about an Out-of-State Ticket

Call Bigger & Harman, APC, (661) 349-9300, a discreet law firm that will handle your out-of-state ticket regardless of residency or citizenship status. Se habla Español (661) 349-9755.

K. K. of Portland, OR, left this comment on Yelp about her out-of-state ticket experience, "This was an excellent experience. My phone consultation was painless and the man I dealt with was competent, thorough and friendly. They explained my options clearly and communication through email was quick and on point. My case was dismissed as the officer did not appear. They called immediately to inform me of the news and sent an email as well. This is the way it's supposed to be done."

Email: attorney@biggerharmanlaw.com.  

References:

The 2020 CA Driver Handbook.pdf

The National Center for Interstate Compacts website

The National Crime Information Center webpage