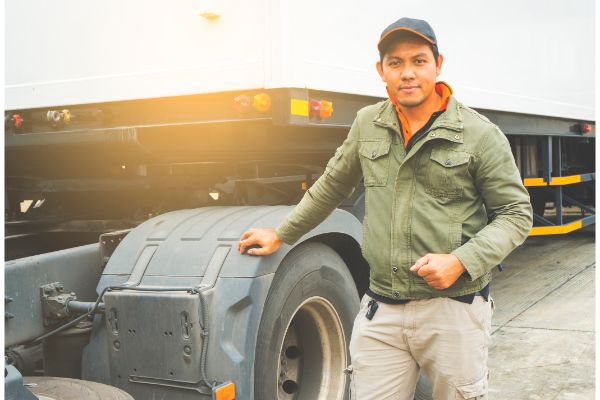 The US Bureau of Labor Statistics reported another loss of 3,500 trucking jobs in December, bringing the total to 6,600 for the year 2019. After a largely profitable year in 2018, hundreds of trucking companies have closed their doors. Some of the more prominent companies include Falcon Transport, which employed around 585 truck drivers, New England Motor Freight with 1,472 drivers, and the Celadon Group, which employed 2,880, and many other smaller companies.
It's difficult to feel bad for the management of the Celadon Group considering the SEC or Securities and Exchange Commission filed charges against two executives from Celadon for alleged multi-year accounting irregularities. However, the nearly 3,000 drivers and 1,000 other employees are paying for their greed.
Other than "Alleged Fraud," What Is Causing these Trucking Companies to Fail?
Many trucking companies report higher wages, fleet insurance rates, compliance costs, and lower transport fees created a slim profit margin. Some trucking companies are looking into consolidating debts and reorganizing to keep the doors open and some truckers employed.
Some other trucking companies that specialize in transporting select products go under because the product is no longer profitable. For instance, the Stevans Tanker Division that specialized in hauling gas and oil. A 65 percent drop in drilling across Texas caused the company to cease operations in October of 2019.
Another example is the closure of Falcon, which many believe was caused by the GM plant closure at Youngstown, Ohio.
Whatever the cause, as many as 6,600 drivers within the trucking industry are out of work or are looking for new jobs. Some former truckers have vowed never to return. One such driver said he was only six months away from paying off his truck when it was repossessed. He told the Business Insider, "I'm trying to transition back into law enforcement now — don't want to ever drive trucks again."
Talk to Bigger & Harman, APC about Trucking Traffic Tickets in the Woodland, Yolo County Area
Unfortunately, it is not just the closing of trucking firms that will cause some in the industry to fail. An overweight truck could cost independent operators tens of thousands of dollars in fines. These fines for overweight vehicles average about $1.00 per pound. Many misdemeanor trucking tickets cost $4,175. A cellphone ticket could cost the driver $4,750. CDL holders must fight every ticket.
Call Bigger & Harman, (661) 349-9300, when you get a traffic ticket on I-5 in Woodland, CA. Se habla Español 661.349.9755.
We can resolve your trucking traffic tickets. We are traffic law professionals who regularly assist CDL holders with traffic violations and DMV Hearings to look at additional leeway based on the additional exposure truckers face due to the number of miles they drive. Give us a call or send us an email.
Email: attorney@biggerharmanlaw.com.
References:
The 2019 CA Commercial Driver Handbook.pdf
The businessinsider.com article, Another 3,500 truck drivers lost their jobs in December — and it's a troubling sign of the recession that's slamming the $800 billion trucking industry
US Bureau of Labor Statistics
report
,
Employees on nonfarm payrolls by industry sector and selected industry detail