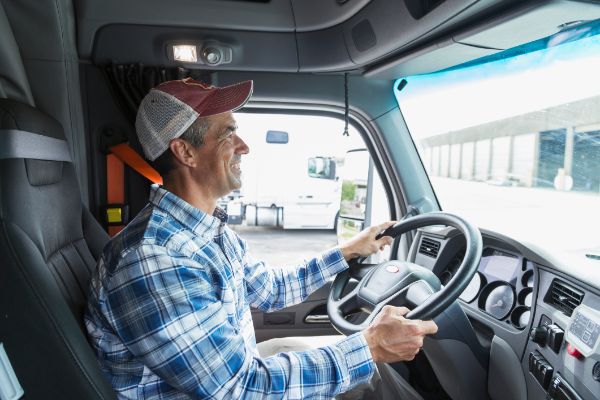 The California Trucking Association (CTA) asked a federal judge to block the implementation of AB-5 with a temporary restraining order (TRO). AB5 would change how to determine if someone's performance of duty for a company is as an independent contractor or as an employee. One of the largest groups affected by this change are drivers, such as Lyft, Uber, and independent truckers.
Before AB-5, there was what most considered an "ABC" test to determine the independent contractor status. The person performing the service is an employee unless the "hiring entity" or trucking company can show:
The driver is not under the company's direction and control while performing the task
The person is operating outside a hiring entity's usual business
The job being completed is one that is generally established as an independent trade, business, or occupation
The "B" portion of the test seems to draw the most significant opposition. It appears to forbid a trucking company from contracting drivers, as that is the primary business of the trucking company. The trucking company that hires an independent trucker would presumably not meet that portion of the test.
However, some occupations are exempt from this ABC test, but rather these are determined by the Borello ruling of 1989. These mostly include real estate and insurance agents, healthcare professionals, and others. 
What's at Stake for Independent Truckers?
What's at stake is how independent truckers and others are classified. Typically, independent contractors, or for the purpose of this article, independent truckers, get a flat fee for performing a service. They must pay their own income taxes, vehicle maintenance, buy health insurance, oversized vehicle permits, and all the other necessities/benefits an employer would normally provide for them. For independent truckers, this often gives them the flexibility and choice to decline specific shipments that might take them too far from home or one they could not make much money from taking.  
Many shippers find it more profitable and convenient to hire independent truckers. As an employer, they are required to deduct income tax, Social Security Tax, unemployment insurance, workers comp insurance, and others. 
Another provision of AB-5 is that it would be retroactive so that many California businesses would need to restructure payments already made to truckers and others even before the bill becomes law, which was approved for January 1, 2020, but has been stalled by the TRO.  
TRO Extended by Federal Judge on January 13, 2020
In San Diego, Federal District Judge Roger Benitez      extended the temporary injunction for at least 14 days, according to Freight Waves. Judge Benitez appears to agree with the CTA claim that California is improperly positioning itself ahead of Federal authority under the Federal Aviation Administration Authorization Act (FA4) of 1994. The US Department of Transportation has been tasked by Congress to regulate interstate transportation and trucking. 
Independent Truckers Must Consult with a Traffic Attorney about Trucker Tickets in LA County, CA
When truckers, independent or otherwise, get a traffic ticket or violation at a roadside inspection, they must consult with Bigger & Harman, APC, (661) 349-9300, to determine a course of action. There is no question a CDL holder must challenge every "alleged" violation. Particularly, when that violation entails a moving violation.
Moving violations lead to CA Negligent Operator Treatment System (NOTS) points that go on their motor vehicle driving record (MVR), Employer Pull Notice (EPN), and FMCSA Compliance, Safety, and Accountability (CSA) severity points. CSA points will stay on the CDL holder's Pre-Employment Screening Program (PSP) record and MVR for a minimum of three years.
Besides resolving traffic tickets and violations for drivers, we also can represent the driver at a DMV Hearing to help them get additional leeway for NOTS points for their CMV, or at a DMV NOTS Hearing for their private vehicle. Give us a call. It's free, confidential, and there is never any obligation.
Se habla Español 661.349.9755.
Email us today, attorney@biggerharmanlaw.com.
References:
The Wall Street Journal article, New Court Ruling Targets California's 'Gig Economy' Trucking Regulation
The freightwaves.com article, Federal judge extends temporary injunction against AB5 in California
The 2019 CA Commercial Driver Handbook.pdf