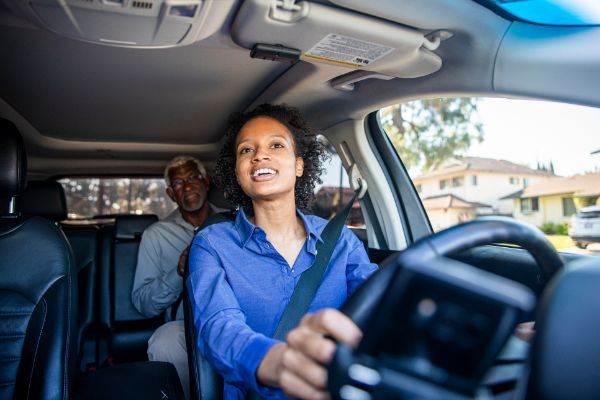 This is an update to our previous blog post, What Would an LA Court TRO Against AB-5 Mean to Independent Truckers?
On 16 January, a US District Court Judge granted temporary relief from a labor law that could affect nearly 70,000 truckers and trucking companies. By temporarily setting aside AB5, which should have gone into effect on 1 January, the judge indefinitely stops enforcement of the law, at least for truckers. 
The Federal Aviation Administration Authorization Act of 1994 (FAAAA) & AB5
The temporary restraining order (TRO) requested by California Trucking Association (CTA) applies only to transportation workers, as the court looks into if it would preempt the Federal Aviation Administration Authorization Act of 1994 (F4A).   
The F4A forbids any state from "enact[ing] or enforc[ing] a law, regulation, or other provision having the force and effect of law related to a price, route, or service of any motor carrier . . . with respect to the transportation of property." 
What Does it Mean to Independent Workers?
The TRO requested and now approved by Judge Benitez only affects motor carriers. Freelance writers, Uber and Lyft drivers, and others affected by AB5 will not benefit from this ruling. Those workers must still pass the ABC Test put forth by AB5 to be considered independent contractors in CA.   
Traffic Ticket Attorneys Who Can Handle Your Ticket in LA County 
Call Bigger & Harman, APC, (661) 349-9300, when you need assistance with a traffic ticket in an LA County court. We are familiar with the traffic court process in Chatsworth, West Covina, Glendale, Inglewood, and others. Se habla Español 661.349.9755.
We are traffic attorneys. We choose only to practice traffic law so that we can give our best to CA drivers, both commercial and Class C. However, we extend to CDL holders a free initial consultation. We can even accept your request for legal representation in LA Courts and DMV Hearing by phone or email. 
We understand it is inconvenient for you to come to us. Just provide as much detail as you can with a copy of your citation, and we will let you know what we can do and how much it will cost. We assisted over  5,000 commercial drivers; give us a call.
Email, attorney@biggerharmanlaw.com.
References:
The 2019 CA Commercial Driver Handbook.pdf
CDL Life Trucking News & Entertainment article, Judge indefinitely halts enforcement of labor law that threatens 70,000 truckers