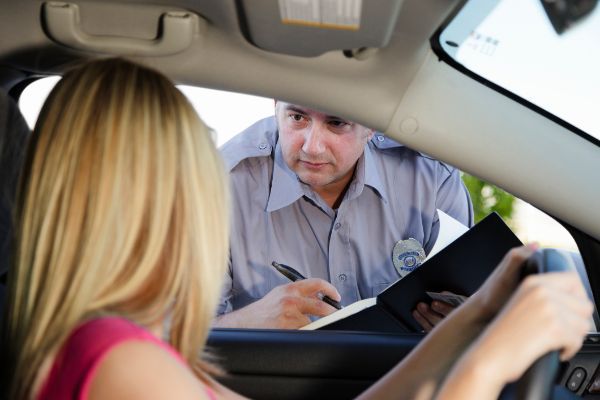 Actually, if you have a clean record, you can attend Traffic Violators School (TVS) to hide the conviction. That's correct; when you pay the fine and accept TVS, you must plead guilty whether you are or not. Your best option is to consult a traffic ticket attorney.
Many drivers with a speeding ticket believe that it would be too expensive to consult with a lawyer. The truth is many attorneys provide a free initial consultation. What's more, when you use a traffic attorney who uses a flat fee to resolve your ticket, you know exactly how much it will cost, as opposed to those who charge by the hour. In that case, you could wind up paying thousands of dollars more for a ticket that typically ranges from $235 to $2,600.
Is TVS an Acceptable Choice for a Speeding Ticket?   
As with any traffic ticket, when you receive a speeding ticket, you should consult with a traffic attorney. Different circumstances necessitate distinct strategies. Surely a first-time, 1-15 mph over speeding ticket might warrant paying the fine and accepting TVS. 
However, because of the complexity of CA traffic law, your speeding ticket might be reduced to a no-point infraction or dismissed entirely. Although only about five percent of ticketed drivers challenge their tickets in court, the courts are still overcrowded, and traffic court judges are looking to lighten the caseload. 
However, if you are eligible for TVS for a first-time ticket, it might be a wise choice. Some of the eligibility requirements are as follows:
You must have a valid CA driver's license
You must not have used it to mask a conviction within the past 18 months
You must have been ticketed for a moving violation that is a minor infraction
You cannot have been operating a commercial motor vehicle (CMV)
You must have a mandatory court appearance
It must not have been alcohol or drug-related
It must not have been a misdemeanor or felony
You must plead guilty to the offense and get approval from the court clerk before enrollment. There is a $64 charge for the privilege of attending and a $3 DMV filing fee, plus the cost of tuition. 
You must attend a DMV-approved course and complete it soon enough so that your certificate arrives at the DMV before the court-mandated completion date. Make sure to keep a copy of your completion certificate in case the DMV does not receive one from the TVS.
By the way, if your speeding ticket is for more than 25 mph over the limit or prudent speed, you must get approval from the traffic court judge. You should ask an attorney for assistance.  
NOTE: For those speeding tickets 100+ mph, you are not eligible for TVS since you have a mandatory court appearance. 
Attorneys Who Can Handle a Tulare County Speeding Ticket 
When you get a speeding ticket on 65, 99, or 198 and have a traffic court date in Porterville or Visalia, call Bigger & Harman, (661) 349-9300. 
We handle speeding and other traffic tickets across Central Valley and other traffic courts in California. We practice only traffic law; therefore, we have a broader knowledge of traffic law than many other lawyers who practice multiple areas of law. 
Se habla Español (661) 349-9755.
E-mail: attorney@biggerharmanlaw.com.