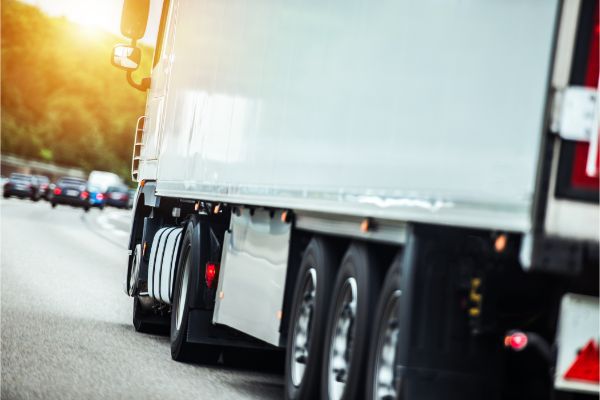 CMV drivers or CDL holders who get assessed four (4) Negligent Operator Treatment System (NOTS) points within one year, six (6) within two, or eight (8) within three years can get a special waiver at a DMV Hearing to allow more NOTS points before a suspension. 
Despite no law requiring an attorney's representation at a DMV Hearing, knowledgeable traffic attorneys regularly assisting drivers not only get more leeway but, in many cases, help in getting convictions removed.
How a Traffic Attorney Can Assist with Points, Convictions, & At-Fault Determinations at a DMV Hearing  
CDL holders spend up to 11 hours a day on the road. That increased exposure can get the CMV driver additional leeway from a DMV Hearing when requested. CA Vehicle Code (CVC) 12810.5, Issuance and Renewal of Licenses, states, "…the department shall give due consideration to the amount of use or mileage traveled…"
The driver of Class A or B vehicles will be allowed six, eight, or ten NOTS points rather than the standard 4, 6, or 8 allowed solely as a driver of a Class C vehicle. However, when four, six, or eight points received by the commercial driver get accumulated from their private vehicle, they are not eligible. Some endorsement holders do not qualify for this increased leeway either. Ask a traffic attorney to look at your driving record to determine eligibility.
The driver has ten days from the mailing of the prima facie "Order of Suspension/Probation" to request a DMV Hearing.  Do not miss this timeline or at the 34-day mark, your license and ability to earn a living driving will get suspended for six months with a concurrent 12-month probationary period. 
An attorney can assist in getting you an exception from a traffic court judge to allow continued driving, but that could mean missed cargo loads and problems with your employer. Being proactive can save money and inconvenience. 
Plus, a traffic attorney can conduct an independent investigation when an accident's at-fault ruling seems inappropriate.  
How Do I Get a Copy of My Motor Vehicle Driving Record for a DMV Hearing?
The administrative procedures for a DMV Hearing allows an attorney to request the panel to review specific convictions and investigative reports of accidents where the applicant was found at least partially responsible for an accident. No matter what percentage of responsibility the driver is assigned, if it is above zero percent, you get assessed NOTS points.
Once again, CVC 12810.5 paragraph (b) (2) provides that points assigned commercial drivers be one half more than "…the value otherwise required…" for a violation. 
Therefore, instead of the one or two points typically assigned drivers, the commercial driver gets assessed 1.5 and 3 points. This 50% hike typically means they will reach the four, six, or eight-point plateau much quicker than a regular driver. This is due mainly to their driving exposure, which is generally more significant than those who merely driver back and forth to work rather than drive as their work.
To get your MVR, go to DMV.CA.GOV, and register. Then, once you receive your login and password, login and complete an application for an "unofficial" copy of your MVR, which will cost you $2 by credit or debit card, you can then print your MVR and review it. 
If you find incorrect or outdated convictions or at-fault accidents, bring those to the attention of your traffic attorney so that they can present these inaccuracies to the panel. You should also write for an official copy of your MVR to use at the hearing. The official transcript will cost $5.  
Other reasons to review your MVR other than a DMV Hearing include:
Identity theft prevention
Correct inaccuracies
Prevent increased insurance premiums because of misfiled convictions
Before applying for employment, you should check both your MVR and your PSP from DataQs
Likewise, any change of status for convictions or at-fault accident determinations will require a Request for Data Review (RDR) through DataQs. Therefore, you should ensure all changes get finalized before applying for that high-paying job with a larger truck fleet.
You could give yourself a $5,000 raise by getting a job that pays five cents more per mile if you average just 100,000 miles per year. That's well worth keeping your MVR and PSP up-to-date. What's more, what a traffic attorney will charge is only a fraction of that. Plus, an attorney will assist in keeping you on the road.
Consult a CDL Ticket Attorney about a DMV Hearing in Riverside County
When you need assistance with a scheduled DMV Hearing in Riverside County, or you have a traffic ticket to resolve, call Bigger & Harman, (661) 349-9300. Se habla Español (661) 349-9755.
We are traffic attorneys. We don't handle divorce or family law. We spend the time in traffic courts across California protecting the rights of drivers just like you. Therefore, when we represent a CDL holder at a DMV Hearing, we know which convictions can get removed from your record.  
Send them an email, today attorney@biggerharmanlaw.com.
References:
The 2019 CA Commercial Driver Handbook.pdf
The FMCSA DataQs site
CVC 12810.5, Issuance and Renewal of Licenses
The DMV NOTS Portal