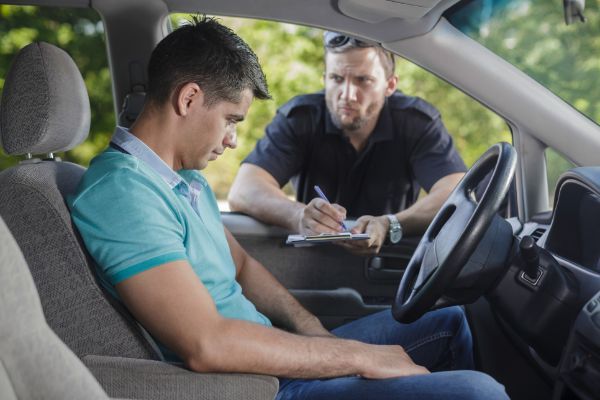 A driver that gets stopped for driving more than 100 mph on the I-5 gets a mandatory court appearance along with that ticket. I-5 between Los Angeles International Airport (LAX) and San Francisco sees more 100+ mph speeding tickets than any other route in the world. Most of these drivers are from out-of-state or out of the country and are in a rental car.
However, a traffic ticket attorney can represent you in traffic court and prevent you from having to return to most of those courts. In fact, a traffic attorney willing to go the extra mile for you can often help you avoid a traffic appearance even in Hanford Traffic Court in Kings County where a strict mandatory appearance by defendant policy is normally enforced on VC 22348(b) charges.
A Paid Ticket or Conviction Has a Significant Impact on Your Auto Insurance
When you take the advice of an individual unfamiliar with traffic law and pay the fine, you are ensuring your insurance rate will increase. The fine itself, particularly in California, is painful enough; however, the resultant increase in your auto insurance premium can be two or three times what you pay for the fine.
If convicted, that 100 mph plus ticket will probably cost you more than $10,000 in increased auto insurance. It's so easy to step down on the gas, but many do not realize the full potential of impact. Sure, your fine of $900 to $2,500 is a lot, but the double or triple in your insurance premium will make public transportation very attractive.
How do we come to the $10,000 figure? The average car owner in CA pays $1960 annually for auto insurance. Yes, an 18 to 25-year-old male pays much more than that, and a 50-year-old married female pays much less. However, the fact remains, once you get convicted of speeding 100+ mph, you could pay $3920 to $5880 per year instead.
What's more, the record of that conviction will stay on your motor vehicle driving record (MVR) for seven. Maybe you can get an insurance company that will not hold it against you for the entire seven years. But even three to five years could cost you at least five figures in increased insurance costs.
Why chance the conviction with self-representation? Hiring a traffic attorney is much cheaper. You may be thinking, what if I pay an attorney and get convicted anyway? That's a valid question, but in many cases, an attorney can get a reduced charge or an outright dismissal. Ask us what type of results we normally get in that court.
Even a minor infraction where you are not eligible to attend traffic school will cost you about $1500 in increased auto insurance premiums. It is without question, smarter to hire a traffic ticket attorney than to pay the fine.
Attorneys Who Can Handle a 100 MPH Speeding Ticket in Hanford Traffic Court
When you have a traffic ticket anywhere in Central Valley, call Bigger & Harman to discuss your situation at (661) 349-9300.
We can ensure your legal rights and driving privileges are protected. We practice only traffic law and know what the state must prove to find you "guilty beyond a reasonable doubt." The burden of proof lies with the state and the law enforcement officer. All we have to do is raise sufficient doubt about the circumstances surrounding your ticket. There are several ways of doing that, depending on the facts in your case. Give us a call and let's discuss it.
Winnie W. of South San Francisco says, "I can't believe Bigger & Harman was able to help me dismiss my speeding ticket at 100 mph! I was hoping they might be able to help me reduce my fine or lower my citation, but they got it dismissed! That is awesome! Thank you!!" Yelp review, 11/15/2019
Se habla Español (661) 349-9755.
Send us an email attorney@biggerharmanlaw.com.