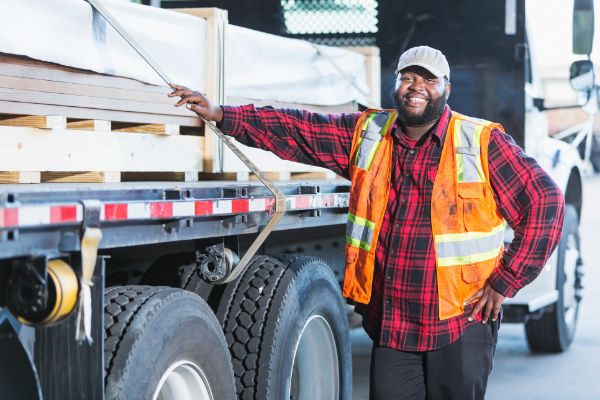 Many CDL holders are dubious when HOS rule changes are proposed: The good news is these are not final. Drivers and carriers can submit comments and feedback to these proposed changes before they take effect.
The US DOT Secretary, Elaine Chao, stated when releasing the proposed changes, "This proposed rule seeks to enhance safety by giving America's commercial drivers more flexibility while maintaining the safety limits on driving time."
Proposed New Hours of Service (HOS) Rules for CDL Holders
There has been much discussion about what the new rules would entail. With the release of these proposals, it is now up to truckers, bus drivers, and carriers to give the FMCSA feedback on how they feel about these proposed changes. It could be a grave error for CDL holders to sit back and let these changes go through without at least giving the FMCSA feedback about how you feel.
Pulling back from the changes will likely depend on how much opposition they receive. Likewise, pushing the changes through might require that they are convinced those changes will assist the guys and gals out there on the road delivering the goods.
The five primary HOS Rule changes are:
Increased flexibleness for drivers using the 30-minute mandatory break by using the on-duty, not driving instead of an off-duty status.
A modification to the allowance of a 10-hour sleeper-birth split. One period of seven continuous hours, another two hours or more in the sleeper birth or off-duty such as in a diner or gym. The change will not allow either to count against the 14-hour on-duty driving window.
Would authorize a 30-minute to 3-hour pause of the ELD clock within the 14-hour on-duty driving day, if the driver is off-duty for a minimum of 10 hours after that work shift. This change could lead to a 17-hour day but could help drivers avoid high traffic times. (In October 2018, American Transportation Research Institute (ATRI) estimated traffic slowdowns, and bottlenecks cause 74.5 billion in losses for the industry and consumers.) It could also give the driver the flexibility to "pause the clock" in an off-duty status while shippers load the truck.
Modifies the exception for not driving during adverse conditions, stretching the maximum driving time by two hours.
Change the distance exception for short-haulers to 150 air miles instead of 100, and extend the on-duty day from 12 to 24 hours.
Chris Spear, the American Trucking Associations (ATA) President, said they look forward to examining the proposed changes and providing feedback.
Comments about HOS Rule Changes from OOIDA and other CDL Holders
One driver voiced opposition to the three-hour pause stating, "I think this proposal is another way for carriers to exploit their drivers. This is a way for carriers to force their drivers to work fatigued." Another driver put it like this, "So, now we can spend up to 17 hours at work instead of 14 to get paid for 11?"
Some say keep it the way it is, and others say do away with the 30-minute mandatory break they believe they don't need. While the President of Owner-Operator Independent Driver Association (OOIDA) took a different approach saying basically, it's a start, but the proposed changes will not work for everyone.
Many drivers feel that since the Electronic Logging Device (ELD) tracks their time driving, drivers should be paid by the hour, not the mile, like everyone else. ELD studies show that HOS compliance has increased since its inception. Violations of the HOS rules decreased from six percent to 3.8 percent since the mandate took effect.
Who Do CDL Holders Call for Advice on HOS Violations in Truckee?
Call Bigger & Harman when you get charged with an HOS violation or another traffic ticket, at (661) 349-9300. Se habla Español (661) 349-9755.

We offer a free initial consultation so that you will fully understand what we will do for you before you accept our legal services. We charge a flat fee regardless of how long it takes to resolve your ticket, or how many times we must appear in court. We work by the case, not by the hour.

Send us an email, attorney@biggerharmanlaw.com.

References:

The 2019 CA Commercial Driver Handbook .pdf

The Freight Waves article, FMCSA proposes hours-of-service changes

The Freight Waves article, Truck drivers generally pan proposed revisions to hours-of-service rules