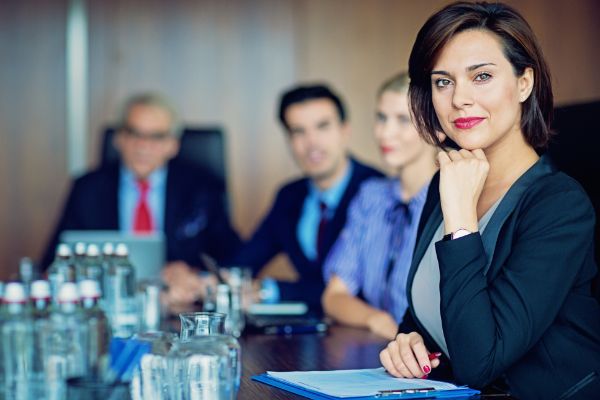 Many truckers and other CDL holders wonder what good it would do to hire a traffic attorney to handle their ticket. They believe it would be easier to pay the fine and move on, or when it is a more serious citation, take time off and represent themselves.
Another consideration many drivers fail to think about is the chance of "stage fright" when they represent themselves. When your career is likely on the line, as it is with truckers, you do not want to get tongue-tied in front of the judge.
Representing yourself for a serious offense is rarely a good idea. Many lawyers in different areas of law hire a traffic attorney to resolve their tickets. Even when the law enforcement officer (LEO) made a clear cut mistake; the trucker should consult a traffic attorney. When you get to court, it will be your word against the LEO who wrote the ticket, unless you have an attorney to present your case.
Traffic attorneys spend eight to ten hours a day in traffic court. They hear every case, not just their client's case. What's more, they know how each judge rules on specific cases. Each traffic code contains certain elements the state must prove "beyond a reasonable doubt."
What Bigger & Harman Can Do for You
Bigger & Harman practice traffic law in courtrooms across California. When we're not in the courtroom, we are working on requests for dismissal or reduced charges. Several violations are either misdemeanors or "wobblers," which means the judge can downgrade the charge from a misdemeanor to an infraction based on the facts of the case. We are often able to get a judge to agree to a reduced no-point violation for an infraction.
In the case of no-point violations, the driver needs to pay a fine, but there are no moving violation points; thus, there is no DMV or Pre-employment Screening Program (PSP) notification.
There are more than 350 misdemeanor crimes that truckers can get charged with, mostly involving hazardous material, but even an overweight truck can be a misdemeanor when you are over by more than 4,501 pounds. Imagine getting a criminal record because the shipper tried to max out your load. Always weight it yourself regardless of what the bill of lading states.
In CA, the CHP round the distance between axles up or down to the whole foot. In accordance with CA Vehicle Code (CVC) 35551, Axle Limits, which provides the maximum axle weights. If the distance between axles is 8' 5," you can only haul 34,000 pounds because they would round down to eight feet. If it is 8' 6," you could carry 39,000 pounds. That one or two inches could be the difference between a legal load and a misdemeanor crime for being 5,000 pounds overweight!
Furthermore, the difference between a speeding ticket for 70 mph instead of the statewide maximum 55 mph is also a misdemeanor. CVC 22406.1, Other Speed Laws, stipulates truckers and other commercial motor vehicles (CMV) subject to CVC 22406, Other Speed Laws, mostly vehicles "having three or more axles" that are "…exceeding a posted speed limit established under this code by 15 miles per hour or more, is guilty of a misdemeanor."
The Significant Difference Between a Traffic Attorney and Another Attorney
Another thing many truckers, or all drivers for that matter, do not understand is there is a substantial difference between areas of law. Someone that practice solely in the Family Law arena is naturally more suited to assist you with a child custody case. However, no matter how good they are in Family Court, they would likely be lost in Traffic Court.
Traffic Court is extremely fast-paced due mostly to the number of cases it must process in a day or even night court. Night court only lasts about two hours, once or twice a month, depending on the number of cases. Even in a full eight-hour court session, you only have ten minutes or so to present your case. There is no asking for a recess to consult with your client or call a witness.
Cases We Typically Handle
As stated, we are traffic attorneys. Therefore, we handle traffic tickets primarily for truckers and other CDL holders. However, we will assist any driver in protecting their driving privileges in the areas we manage. Traffic tickets we usually resolve include:
Overweight
Permits
Speeding
Bad equipment
Wrong route
Maps
Endorsements
Cellphone use
Reckless driving
Following too closely
Hours of Service (HOS) Violations
Failure to secure cargo
Unsafe lane change
Running a red-light or stop sign
Suspended license
No proof of insurance
This is not meant as a complete list; give us a call about your ticket.
In addition, we represent drivers at DMV Hearings for too many Negligent Operator Treatment System (NOTS) points or to get CDL holders more points based on driving exposure in accordance with CVC 12810.5 (b) (1), Issuance and Renewal of Licenses. This is the section of code that gives the DMV authority to consider how many miles the CDL holder has driven versus how many points they have before identifying them as a negligent operator.
Truckers Need Expert Local Legal Representation
Call Bigger & Harman, APC at (661) 349-9300 when you have a traffic ticket in Kern, Kings, Tulare, Fresno, Mono, Inyo, or SLO County. Although our office is in Bakersfield, we can handle traffic tickets across California.
Se habla Español (661) 349-9755.
Send us an email, attorney@biggerharmanlaw.com.
References:
The 2019 CA Commercial Driver Handbook .pdf
CVC 12810.5 (b) (1), Issuance and Renewal of Licenses, CVC 22406 & 22406.1, Other Speed Laws, and CVC 35551, Axle Limits