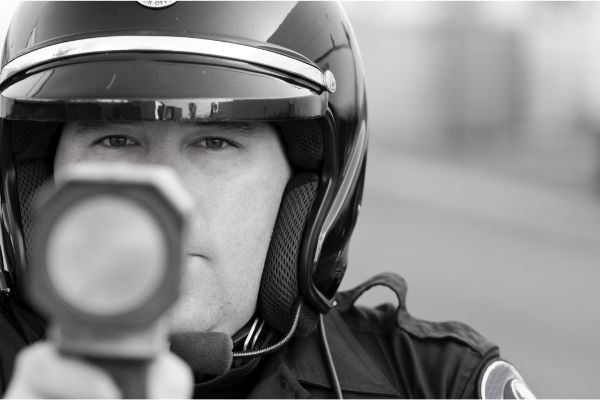 When you as a commercial driver's license (CDL) holder get a traffic ticket in CA, you should consult with a CA traffic attorney. Truck, limo, and bus drivers get held to a much higher standard than their Class C driving peers.
Convictions for those same traffic tickets received by your non-commercial motor vehicle (CMV) driving peers will generally cost you more, and other penalties are steeper as well. Not only that, but the standard by which you are judged in violation of specific laws are stricter than non-CMV drivers.
Most CMVs are limited to 55 mph statewide. What's more, going 15 mph over that speed limit is a misdemeanor crime in a CMV. CA Vehicle Code (CVC) 22406.1, Other Speed Laws warns commercial drivers, "…exceeding a posted speed limit established under this code by 15 miles per hour or more, is guilty of a misdemeanor."
Granted, CMVs are typically very large vehicles, but nowhere in CA traffic code is there a misdemeanor crime of speeding for a non-CMV driver. This rule seems ridiculous to most out-of-state drivers, and many commercial drivers avoid transport routes that take them through CA, even though two of the biggest ports in the world are here.
What a Traffic Ticket Means to a Commercial Driver
When a non-CMV driver gets a traffic ticket out there on I-5, 10, 15, 395 or CA State Highways 46, 99, 101, or 198 that leads to a suspension, they might have trouble getting back and forth to work. But, the CLD holder has no job to go to with a suspended license.
There is almost no possibility of getting a restricted CDL in most cases, though that is something you should discuss with a traffic attorney. That's exactly why you need knowledgeable and experienced traffic law advice to handle all traffic tickets.
Traffic ticket lawyers sit through traffic case after traffic case in traffic courts across the state. The likelihood of them having heard a case that involves your circumstances is much more likely than an attorney who handles any area of law that comes along.
That's not to say they aren't proficient. But, it's more likely a traffic ticket attorney who spends the majority of their courtroom time in traffic court, understands the procedures there better and likely knows how a particular judge typically rules on certain traffic tickets.
Think about it. If you go into a hardware store to get gardening supplies, and the clerk you ask points you in the right direction, and you get exactly what you need. If you must get more gardening supplies in the future, chances are you will look for that same clerk next time, won't you?
Challenging Traffic Tickets
CDL holders do not have the luxury of going to the court clerk and paying the fine and walking away. Although no driver should just pay the fine without at least consulting a traffic ticket attorney, the CMV driver's livelihood depends on the outcome of that challenge.
The commercial driver facing traffic tickets must consult an experienced and knowledgeable traffic attorney. To protect their career, that is the "best-case scenario." The experienced traffic attorney knows the elements of the traffic law the state MUST prove "beyond a reasonable doubt." They will collect evidence, look for technicalities, law enforcement officer (LEO) mistakes, and special circumstances involved in the alleged violation.
Traffic attorneys understand the CDL holder is not just looking for a way to "get out of a traffic ticket." However, they do understand that a suspension or disqualification could leave them unemployed, or worse yet, with a criminal record because a RADAR/LIDAR gun wasn't properly calibrated. LEO may have mistakenly clocked another vehicle and blamed you because of your vehicle's higher profile. LEOs are only human. It can happen. Therefore, ask a traffic ticket attorney.
Who Can Handle Traffic Tickets in Central Valley?
Call Bigger & Harman at (661) 349-9300. Se habla Español (661) 349-9755.
Although our office is located in Bakersfield, we are licensed to practice law across California. We frequently travel to other Central and Owens Valley counties. We practice only traffic law in Traffic Courts in Bishop, Independence, Mammoth, and Bridgeport in Inyo and Mono Counties. Plus, Porterville and Visalia in Tulare County and Hanford Traffic Court in Kings County.
We regularly appear in Lamont, Shafter, Delano, Mojave, Ridgecrest, and, of course, Bakersfield in Kern County. When you get a traffic ticket, call us first. Our flat-rate fee is competitive, and regardless of how many court appearances we must make to resolve your ticket, it never changes.
Send us an email, attorney@biggerharmanlaw.com.
References:
The 2019 CA Commercial Driver Handbook .pdf
CVC 22406.1, Other Speed Laws