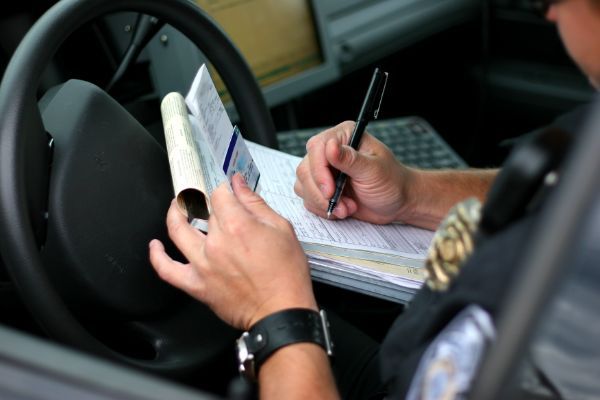 The simple answer to the question of when to contest a speeding ticket is after a traffic ticket attorney advises you it is the right thing to do. Moreover, most knowledgeable, experienced, and ethical traffic attorneys would advise you to challenge a second speeding ticket within an eighteen-month timeframe after having already used the traffic violator's school (TVS) option.
The most expensive portion of a speeding ticket conviction is the increased auto insurance premium. The average driver in CA pays $1962 annually for insurance. A second conviction will lead your insurance company to revoke your "good driver's discount" of 20% and assign a higher risk. This increase will cost most drivers $500 or more per year, or $1500 over the three (3) years a conviction stays on the motor vehicle driving record (MVR).
When stopped for speeding, the law enforcement officer (LEO) will ask for your license, registration, and proof of insurance. If you have those and everything is correct, the LEO will probably issue you the ticket and request your signature. Your signature does not admit guilt but merely a promise to appear or otherwise resolve the speeding ticket before the court date.
Although the circumstances are not always "cut and dried," you should consult a traffic attorney about every citation. On your first 1-15 mph over the limit speeding ticket, you should pay the fine, attend TVS, and drive within the posted speed limit in the future.
Despite our best efforts to obey what we believe to be the speed limit, occasionally we will get a speeding ticket. Maybe we get distracted by other events, we don't notice the sign for reduced speed due to a school zone, we might get cited for "going too fast for conditions, or other reasons.
Your Speeding Ticket & TVS
Under CA traffic law, a driver can opt to attend TVS after pleading guilty to a minor infraction, paying the fine, paying the county for the privilege of attending TVS (typically $64), paying the tuition, and completing the DMV-approved course before the court's mandatory completion date. This attendance will keep the conviction confidential. That means the public, such as insurance companies and employers (except employers of commercial drivers) will not have access to that information.
The fine usually is $230 to $450, depending on the CA county, plus the $64 to attend, and the tuition, usually $20 - $100 depending on whether you participate in online or in the classroom. That will bring your total to somewhere between $300 and $520, but your auto insurance will not go up if you complete TVS within the directed time.
Drivers are generally eligible for TVS if:
They have not used it to mask another traffic ticket within the last 18 months
They have a valid CA driver's license
They were not operating a commercial motor vehicle (CMV)
The cited offense was not a major infraction (speeding 100+ mph), a misdemeanor, or felony, which includes alcohol and drug-related violations, hit and run, reckless driving, and others.
The cited offense does not have a mandatory court appearance.
Typically, 25 mph or more over the limit must get approved attendance from the traffic court judge.
Although your court notice or reminder might indicate you are eligible for TVS due to a "fixit" or correctable tickets such as a broken taillight, there is no financial benefit. The same is true about a cell phone ticket, which is not considered a moving violation. There might be other circumstances when you are not eligible to attend, always consult a traffic attorney.
Why Challenge Any Speeding Ticket?
Paid fines and convictions for a speeding ticket get reported to the DMV. The DMV will assess Negligent Operator Treatment System (NOTS) points for the violation. CA Vehicle Code (CVC) 12810, Issuance and Renewal of Licenses, allows the DMV to maintain your MVR and assessed points for convictions and at-fault accidents.
Generally, you will get assessed one NOTS point for convictions of minor infractions such as speeding under 100 mph and at-fault accidents. Two points get assessed for convictions of speeding over 100 mph, which is a major infraction, misdemeanors, and felonies.
Once a driver accumulates four NOTS points within 12 months, six within 24 months, and eight within 36 months, the DMV will mail them a Suspension/Probation Order. The driver is then given ten days to ask for a DMV NOTS Hearing to get the DMV to set aside the suspension. Although it's not required by law, you should hire a traffic attorney to represent you at the NOTS Hearing. Who knows better which convictions or accident investigations to ask the DMV to remove than a traffic lawyer who hears cases in traffic court every day?
Talk to Us about Your Speeding Ticket or DMV NOTS Hearing
Call Bigger & Harman (661) 349-9300.
We handle speeding tickets and other alleged traffic violations for drivers who have received citations on highways 65, 99, and 198 in Porterville or Visalia in Tulare County. Protect your rights and driving privileges; give us a call.
Se habla Español (661) 349-9755.
Send us an email, attorney@biggerharmanlaw.com.
References:
CVC 12810, Issuance and Renewal of Licenses
The DMV NOTS Portal