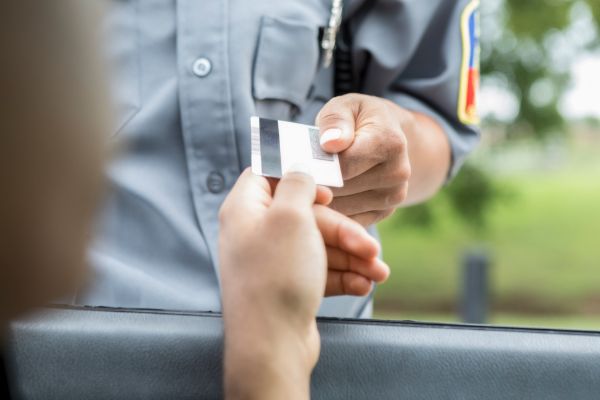 If your license has been suspended, you can often get a restricted driver's license. However, when you receive a Negligent Operator Treatment System (NOTS) "Order of Suspension/Probation," your driver's license is not yet suspended. 
However, you must act fast. You have just ten (10) days to request a DMV NOTS Hearing. Your best course of action is to pick up the phone and call Bigger & Harman at (661) 349-9300. Although you are not required to hire a lawyer to represent you at a DMV NOTS Hearing, you need a lawyer if you want the best chance to be successful in getting points removed from your motor vehicle driving record (MVR). 
It is not an understatement to say no one is more knowledgeable about which tickets can get removed than a practicing traffic attorney. Traffic attorneys are up on all the changes to traffic code that might warrant a new look at a ticket you pleaded guilty to by paying the fine, were convicted of but the law has changed, or a vehicle accident that you were unnecessarily found partially at fault for causing. If an investigator finds you in any way more than zero percent responsible, you get assessed a NOTS point.
Likewise, a traffic lawyer can present multiple scenarios the layperson might not even know about, such as a claim for driving overexposure. You quite likely drive more miles than other drivers if you work, go to school, and have an active family. The DMV could consider that.  
A knowledgeable traffic lawyer would know about these situations and could present those for you at the DMV NOTS Hearing.
Most California drivers living outside Los Angeles or a major city need a driver's license to get back and forth to work and school. A suspended license can put a serious hurting on your ability to function in a fast-moving society. 
Your License Is Already Suspended, and You Need a Restricted Driver's License
If it's already passed your ten days and you didn't request a hearing or you already lost, you could get a Restricted Driver's License. 
If you accumulated four or more NOTS points within a year, six within two, or eight within three years, you should have received a letter from the DMV notifying you of suspension and probation order, if you didn't request a hearing, after 34 days that suspension takes effect. 
Therefore, you now have a six-month suspension and concurrent 12-month probation. Another accident, regardless of fault, traffic violation, or failure to appear, will get you another equal suspension/probation period. Any issues after that will lead to a revoked license. 
When your driver's license gets revoked, you must pay the re-issue fee, which is typically $125 and start over as if you never had a driver's license. The $125 re-issue fee is standard for a revoked or suspended license.   
A Critical Needs Restricted Driver's License
If you believe you have a critical need for a restricted driver's license, such as you live too far from work or school and there is no family member to drive you or no public transportation, you must fill out and submit a DMV DL 691. To assist you in filling out and filing the form, click here.
You must pay an administrative fee of $125 for a restricted driver's license. Also, you might be required to submit an SR-22, Proof of Financial Responsibility (Auto Insurance). 
To get approval for a restricted driver's license from the DMV, you must have a CA driver's license, and one of three valid critical needs such as the following: 
You must prove that you live too far from school and that public transportation is not sufficient to fulfill your education and extra-curricular activities requirements. You should design a schedule and have the principal or dean sign it.
A doctor's letter for you or a family member is required to show that your medical needs cannot be met by public transportation. The letter should address treatment, diagnosis, and the estimated date of recovery.
You must complete a work schedule and show that public transportation will not meet your employment needs. The income from said employment must make up a substantial portion of the family's income. A part-time job, intern, or a volunteer position might not constitute a need for a restricted driver's license. The driver must keep a statement  verifying employment signed by their employer while driving. 
A restricted driver's license will not allow you the freedom to drive as if your license is not suspended; however, you can drive back and forth to work or school to maintain employment and scholastic standings. 
Getting a restricted driver's license is a complicated process, and you might require legal assistance. Likewise, if you received a suspension notice, consult an attorney right away.
Los Angeles County Traffic Ticket Attorneys
Bigger & Harman can assist you with a DMV NOTS Hearing, traffic tickets, and obtaining a restricted driver's license in Los Angeles and across California. Give us a call at (661) 349-9300. Se habla Español (661) 349-9755.
Send us an email, attorney@biggerharmanlaw.com.  
References:
The DMV NOTS Portal
CVC 12810, 12810.5, & 12814.6, Issuance and Renewal of Licenses