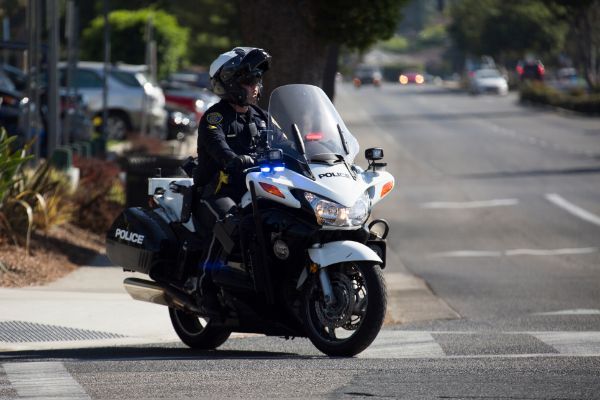 We know that CA has some of the highest traffic ticket fines in the USA, fourth largest in fact. However, are you more likely to get a traffic ticket in CA than in other states? It's difficult to nail down exact figures for all traffic tickets, but what we found points out CA is not in the top ten.
The truth is, CA is number fourteen out of 50, at least for speeding tickets. When you weigh the odds of getting a traffic ticket after a stop, Florida is #1 according to the National Motorists Association (NMA). In surrounding states, Nevada is the second most likely (tied with Georgia), Arizona is number 12, and Oregon falls to number 41 out of 50.
More than six million CA drivers are hit with large fines for traffic tickets every year. If each paid just $250, which we know many paid much more, that would mean $1.5 billion in additional revenue for the state's roads.
Some Other Facts About Traffic Tickets
Here are some random thoughts about traffic tickets:
Men are 13% more likely to get a traffic ticket than a woman
Men are twice as likely to speed than women
Younger people get more tickets, eight out of ten say they exceed the speed limit frequently
29% of younger drivers say they have cut people off
17% have passed other drivers on the shoulder in traffic
What's more, many of those young drivers who accept their traffic ticket, pay their fine, and accept Traffic Violators School (TVS) do not complete it before the court-ordered date. That's not very smart. They pay around $65 plus their fine and tuition to attend TVS, which would mask their traffic ticket from public view including their insurance company and employer but don't finish?
What they don't realize is they cost themselves thousands of dollars in insurance premiums over the three to ten years the conviction will stay on their record.
CA Top Ten Traffic Tickets
Which traffic tickets are you most likely to get in CA? These are the top ten:
Speeding
Stop sign or red-light tickets
Following to close
Unsafe lane change
Railroad crossing
Wrong-way traffic
Reckless driving
No passing
School bus
Cellphone
Wouldn't you suspect that cellphone traffic tickets would be much higher? It seems as if you can't look around at traffic without picking someone out with a cellphone to their ear, sitting at a red light or in a traffic jam texting.
Tulare County Traffic Ticket Attorneys
When you're scheduled to attend traffic court in Visalia or Porterville, call Bigger & Harman at (661) 349-9300. Se habla Español (661) 349-9755.
We protect the rights and privileges of all drivers. We only handle traffic offenses and charge a flat fee, so no matter how long we need or how many court appearances, you pay the same low fee.
Send us an email, attorney@biggerharmanlaw.com.
References:
The NationalMotoristsAssociation.org press release, Speeding Tickets By State: Where Are Drivers Most Likely To Be Ticketed?
The Aceable Insurance blog, The Likelihood of Getting a Traffic Ticket by Age and Gender