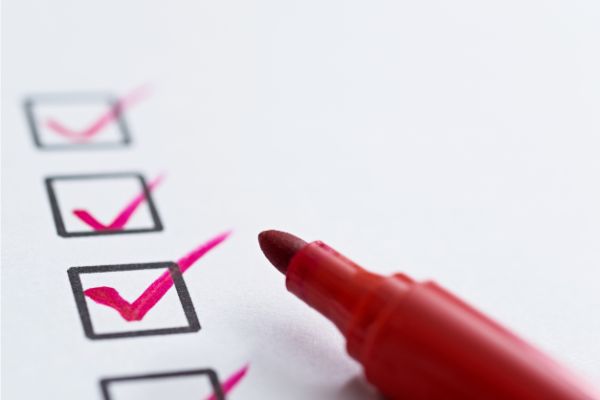 A significant contributor to all form and manner violations come from incomplete or missing daily vehicle inspection reports (DVIR). The DVIR is mandatory before a trip and at least once every 24 hours during transport.
Roadside inspections are on-the-spot safety checks of commercial motor vehicles (CMV) completed by the California Highway Patrol (CHP) in California. One of the primary sources of headaches for truckers and where most of their violations occur. CDL holders know the importance of obeying traffic laws to keep their record clean.
The "chicken coop" or weigh station on Highway 80 just over the Nevada-California border in the Donner Pass, a significant route for truckers heading to the Bay area, is a considerable trouble spot near Truckee. 
Most truckers complete their DVIR before a trip but forget or ignore the required daily updates. Many are not even aware of the FMCSA requirement to check their load within 50 miles of beginning their trip. Missing that or a daily update can be troublesome because of the wear and tear of the road. Nearly all of the top four maintenance violations (lights and reflectors, brakes, tires, and the emergency kit) could have been caught during the required checks.
Your DVIR, Emergency Kits, & the ISS-D
You must carry the DVIR with you and update it during your trip.  Physically performing the inspection does not equate to finishing the inspection. You must update the paperwork to make it officially complete. 
Likewise, the emergency kit is a mandatory requirement. You must have spare fuses and circuit breakers, a working fire extinguisher, and warning triangles. You cannot just assume these are present because they were there and working the last time you drove the truck. If other drivers use the truck, they might have used something and not replaced or returned items. 
Keeping spare fuses and circuit breakers in your kit can save you from getting CSA points. These quickly add up and put you and your fellow workers in the upper percentiles that force more frequent inspections. When your employer's CSA severity points and time weight versus miles driven/number of vehicles put them in the 75-100 percentile, it means the Inspection Selection System-Decision (ISS-D) selects all trucks within that DOT number to get pulled in for inspections. More inspections often involve more CSA points and an endless cycle of penalties.
Lights & Reflectors   
Lights and reflectors are one of the most common and preventable violations. Lights that work when inspected frequently often remain working. However, reflectors and reflecting strips get covered with dirt or begin to fade or peel off after many miles. Replacing non-working lights and faded reflectors that are noted during the DVIR can save you from getting a violation. 
Inspectors generally understand not stopping a trip to replace a faded reflector, but lights, fuses, and circuit breakers should be taken from your emergency kit to fix broken lights.
Brakes & Tires, Common DVIR Deficiencies
Brakes that need adjustment but are reported on the DVIR during a trip might gain weight with an inspector at a roadside inspection. Some inspectors will let it slide; others will give you severity points and/or put your vehicle under an Out-of-Service (OOS) Order until the deficiency gets corrected.
The same is likely correct about tires. However, some inspectors believe you shouldn't let your tires get that worn. It is an arguable assumption, but one you won't win with the inspector who has it ingrained in their mind. It is rarely advisable to argue with an inspector anyway. It will usually just make them dig deeper for violations. The best course of action is to take the violation and let an attorney resolve the issue. Regardless of the issue, violation, or ticket, consult with a traffic ticket attorney to determine your options. 
Talk to a Traffic Ticket Attorney Who Knows the Truckee Traffic Court System  
Call Bigger & Harman, 661-349-9300, for a free consultation. Se habla Español (661) 349-9755.
We are traffic law professionals who frequently represent CDL holders in Truckee Traffic Court or resolve their issue without court. What many novice truckers fail to understand is they need to defend their CDL with a traffic ticket attorney. They do not have time to sit in court waiting for their name to get called so they can plead not guilty and come back another day.
Often, our fee is less than the fine. If you pay the fine, you are pleading guilty and opening the door to severe sanctions from the FMCSA and your employer. Many employers have a zero-defect mentality when it comes to moving violations. Give us a call and let's talk about your situation.
You can also contact us on email, attorney@biggerharmanlaw.com.