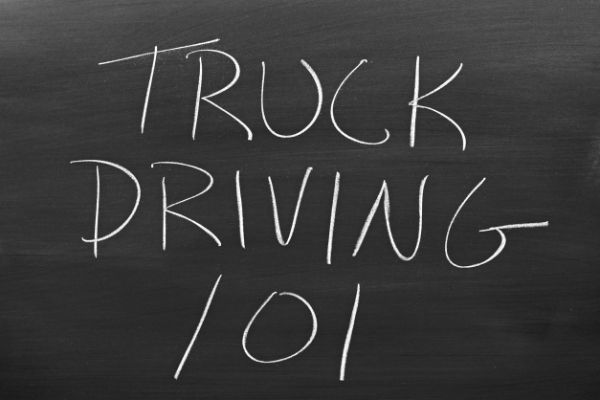 There are many benefits to getting your Commercial Driver's License (CDL). The DMV CDL Handbook makes it easy to study all the things you need to know before you take the California CDL test. It is also very beneficial to attend a driving school to gain hands-on training, potentially receive mentoring, job placement, and tuition assistance to prepare for your CDL exam. Whether you are taking a Class A or B CDL exam for cargo or passengers, you can acquire a wealth of hands-on training.
Why Driving School Is Essential for CDL Training
For one, you'll be a better, more informed driver from having an experienced driver providing your training. You will be prepared to handle all kinds of driving conditions and unusual circumstances because you have a mentor. As a school-trained truck driver, you'll also be able to handle many scenarios you cannot learn from a book. Getting your California CDL through hands-on, one-on-one training with an experienced and knowledgeable instructor will help keep you and other drivers safe.
You'll be less likely to get into an accident, and you'll also be less stressed because you'll be confident in your driving skills. When you work hard to meet your goals you are ensuring that you will gain a steady income and you'll have job security in a sometimes-shaky workforce. You'll have the edge over other drivers who got all their knowledge from books and practice tests.
Getting placed with a trucking or charter bus firm is more likely when you use a driving school to get your CDL. Therefore, a higher paying job with benefits will be possible as soon as you pass the driving test, truck inspection, and medical exam. You can better provide for your family, and it will make you feel good about yourself.
A commercial truck driving school is a great place to start. When you attend commercial driving school, you will get intensive training from experienced drivers on backing, hooking, and braking. You will learn everything that you need to know about securing a load, completing the daily vehicle inspection report (DVIR), trip planning, and map reading. 
You will practice complicated driving maneuvers with an experienced instructor until you get comfortable executing them and you will also get a lot of one-on-one guidance. It will help to prepare you so that you will be able to pass your test the first time. You will get training from some of the best, and you will be able to learn not only the essential things that you need to know about driving, but also tricks and tips from veteran truck drivers. 
There are a lot of things a book just can't teach you. Personal experience is the best teacher. An experienced driver can tell you about personal conveyance, where the best restaurants and hotels are, and they could give you tips, tricks, and shortcuts to get the best out of your time and vehicle. 
Protecting Your CDL
Protecting your CDL from failed roadside inspections, overweight trucks, bad equipment, and other violations are the best methods for you to move up the ladder and gain a higher salary at a large firm. Many drivers without the benefit of CDL school training don't learn the most crucial lesson of all: challenge every violation or ticket. Guilt or innocence is irrelevant. 
You must consult a traffic ticket attorney and hire them to resolve your violation. Otherwise, you could get terminated from your current job and find it difficult to get another due to the smear on your pre-employment screening program (PSP) record.
Consult with a Professional Traffic Law Attorney  
Call Bigger & Harman, 661-349-9300, when your driving record and career might be in jeopardy because of a traffic ticket, or when you need experienced representation at a DMV Hearing in Woodland, CA. The Yolo County DMV can award CDL holders more leeway with Negligent Operator Treatment System (NOTS) points before suspension due to excessive exposure because of miles driven. 
However, if you have four points within one year, six points within two, or eight points within three years on your private driver's license, you must attend a DMV Hearing and get points removed by the panel or get your license suspended for six months. The DMV is not legally allowed to give more latitude based on NOTS points received solely in your private vehicle. 
Call us to discuss your situation. We have prioritized CDL holders because of a family background in the trucking industry, and we understand what it takes to keep a clean driving record and pre-employment screening program (PSP) record.
Se habla Español (661) 349-9755.