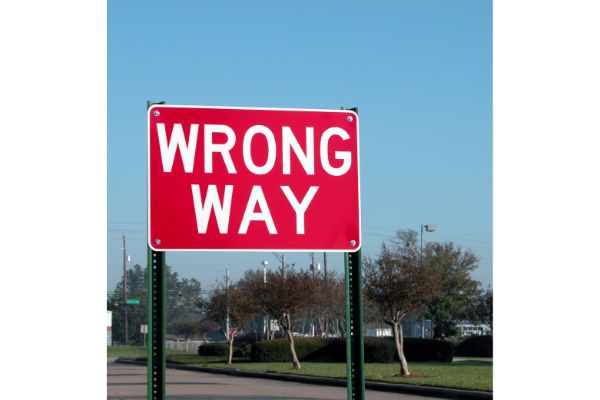 For hazardous cargo transporters, wrong route traffic tickets are one of the most common. CA Vehicle Code (CVC) 31611, Transportation of Explosives, requires the driver of a vehicle hauling explosives be "thoroughly familiar" with this section. Also, they must carry the most up-to-date maps for the route and "a list of the safe stopping places" issued by the CHP.
Many drivers haul explosives along the same route for years, know the route, and safe places to stop for coffee and might not realize there is a new map issued by the CHP. The best example of this is the drivers who transport fireworks from the port at Los Angeles or Long Beach to Los Vegas. Fireworks are explosives according to Chapter 56 of the CA Fire Code.
Misdemeanor Tickets for a Wrong Route
It is a misdemeanor crime, with a fine after conviction of $4,175, for a missing or invalid map. Likewise, CVC 31602, also titled Transportation of Explosives a, b, and c details three incidents of misdemeanor events. These offenses are improper endorsements, wrong routes, and stopping at an unauthorized location. A conviction for one of these misdemeanors will also get you a $4,175 fine and also comes with three Negligent Operator Treatment System (NOTS) points.
All drivers are only allowed four NOTS points within 12 months, six within 24, and eight within 36 months before they will receive an order of suspension from the DMV. However, the driver can request a hearing within ten days to consider their exposure or the number of miles they drove.
This consideration is only applicable if the points received were not solely from their private vehicle. When this is the case, they must request a DMV NOTS Hearing to try and get points removed from their motor vehicle driving record (MVR).
You might be eligible for a work-restricted license depending on the reason for suspension. Always consult a traffic law professional before assuming you cannot get a restricted license. Likewise, you should consult an attorney before you pay a fine or make a statement about any traffic ticket with the "M" circled, this means it is a misdemeanor crime.
Ask an Attorney Who Practices in Bakersfield Court
Call Bigger & Harman at (661) 349-9300. Se habla Español (661) 349-9755. We are experienced traffic ticket attorneys; that's all we do. We do not handle divorces or family law, and we always practice using a flat fee. Although some lawyers are successful at practicing other areas of law and charging an hourly fee with a retainer, we find it easier to stick to one area. Plus, we get to know the judges in traffic court and how they rule on particular issues.
Give us a call for a free initial consultation. Although a wrong route is a misdemeanor offense, many judges see these as "wobbler" offenses, meaning they can reduce the charge to an infraction. With your permission, we can ask for that. We can discuss your specific circumstances and develop a strategy.
We can also assist with DMV Hearings or a DataQs challenge to an inspection report or appeal where CSA points were not removed or changed.
Send us an email, attorney@biggerharmanlaw.com.
References:
The 2019 CA Commercial Driver Handbook.pdf
The Series of CVC Sections 31600 – 31620, Transporting Explosives