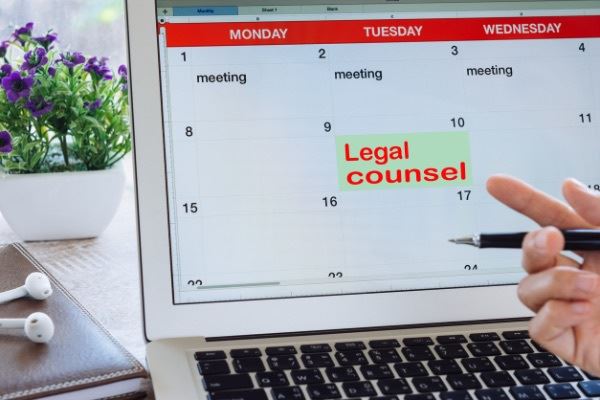 According to a recent San Francisco Chronicle article, the DMV receives 40,000 requests per month from traffic courts for holds on driver's licenses (DL) for Failure to Appear (FTA). CA Vehicle Code CVC 40508, Release Upon Promise to Appear makes it a misdemeanor crime not to appear in court or otherwise resolve a traffic ticket. For many, that means never driving legally again. The financial burden of paying the fine for the traffic ticket, court costs, and the reinstatement fee are too much.
CBS News recently reported, "Four in 10 Americans are struggling to pay for their basic needs such as groceries or housing…"  The report found that even middle-class Americans live from paycheck to paycheck and an emergency or unexpected expense such as a traffic fine causes chaos to their budgets.
Imagine adding an average $250 to $500 for a traffic ticket fine, the expense of missing work to attend traffic court, or hiring an attorney to get the ticket dismissed. Even to get the court to consider your income before imposing your fine requires a court appearance or an attorney to appear on your behalf.
Most drivers, when faced with the choice of putting food on the table or paying a fine, will opt to feed their family. However, the worst thing you can do is ignore a traffic ticket. The ticket will not go away; in fact, it will get worse. Many traffic ticket attorneys offer a free initial consultation. What's more, the Bureau of Judicial Statistics (BJS) reports that drivers with traffic tickets who hire an attorney get their ticket dismissed or reduced 95 percent of the time, and many lawyers will allow a payment plan, as does traffic court if necessary.
The SF Program to Combat DL Suspension Due to an FTA
Can the program instituted by San Francisco Mayor London Breed work in other counties and communities across California? The mayor provided $15,000 to the city's courts to figure out who is affected and help them get their license back, saying, "We should be helping lift people out of poverty, not making it that much more difficult to do things like getting to work or pick up their kids from school."
CA is a difficult place to live and work without a DL. Granted, many city dwellers have access to public transportation, but much of the Owens Valley population lives outside the city. Many drivers across the state are watching SF and hoping a similar program becomes available where they live, including the people in Owens Valley. However, instead of waiting, you should contact a traffic ticket attorney.
Traffic ticket attorneys are very adept at getting judges to throw out civil penalties and late fees that have doubled or tripled the original fine. They can, in many cases, get thousands of dollars in penalties dismissed or drastically cut.
Talk to a Traffic Attorney About Resolving Your FTA in Mono or Inyo County
Call Bigger & Harman, (661) 349-9300, in Bakersfield about your traffic ticket in Owens Valley. Although our office is located in Bakersfield, we are licensed across the state. We can contact the traffic court judge with a request for dismissal or reduced charge.
If that fails, we can contact one of our colleagues to appear in Mono or Inyo County Traffic Court to represent you or travel to Bishop, Independence, Bridgeport, or Mammoth if necessary. Our primary purpose is protecting your rights and driving privileges. Se habla Español (661) 349-9755.
Send us an email, attorney@biggerharmanlaw.com.