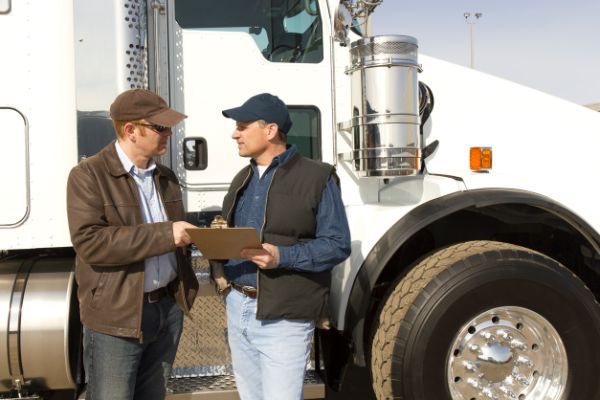 The International Commercial Vehicle Safety Alliance (CVSA) roadside inspection week was 4-6 June in 2019. In 2018 it was 5-7 June. In fact, CVSA conducts these 72-hour roadside inspection blitzes every year during the first week of June. So, what is your strategy for the CVSA Inspection Week blitz?
Many drivers, if they have the option, take a vacation or schedule maintenance during the inspection week rather than risk expensive violations, traffic tickets, and out-of-service (OOS) orders. It's not that they believe their trucks or buses are not inspection-ready, it's that the odds are stacked against them during these intensified inspections.
In 2018, of the 67,603 inspections, 21.6 percent were given OOS orders. Nearly half (43.7 percent) of those were for logs, according to JJ Keller. An OOS order gives the driver and carrier ten CSA severity points in addition to the points for the violation.
As reported by Freight Waves, these numbers heighten in California, "where the second highest amount of out-of-service violations per highway mile occurs in the U.S. according to the FMCSA." Most drivers with an option will avoid hauling freight or passengers into California during the CVSA Roadside Inspection Week.
This year, the inspection emphasis was suspension and steering components. Rest assured, that was not all the inspectors looked for in, under, and around these trucks and buses. The CVSA inspectors use eight levels of inspection, and each truck or bus gets inspected in accordance with the CVSA schedule, depending on which standard of review your vehicle is chosen to receive.
CVSA Roadside Inspection Levels
Level I requires everything to get inspected, from your CDL to your seatbelt, running lights, brakes, logs and cargo securement; however, at level II, the inspector does not go under the truck. Level II is more of a walk-around. A level III is for a recovered stolen vehicle or one that was involved in an accident to ensure all parts and components are present. Level IV are specialized inspections that check one item against what a study or trend has pointed to; CVSA will attempt to verify or refute the claim. Level V is a vehicle-only inspection without the driver. Level VI is for specific radiological shipments. Level VII is a jurisdictional-mandated inspection of a particular commercial vehicle. Level VIII is an electronic inspection to check licenses, endorsements, medical certification, or whatever is specified.
Roadside Inspections Can Have Severe Consequences
Whatever strategy you employ for the CVSA Roadside Inspection Week, violations and traffic tickets can occur anytime. Keeping your truck or bus in tip-top mechanical condition might not be enough. There are so many components of a level I inspection; it is difficult to get every detail. Even when you do a thorough daily vehicle inspection report (DVIR), get shortcomings corrected, and update it daily during trips, little things can trip you up.
When you get ticketed or charged with a violation, you must employ a strategy that includes consulting a traffic ticket attorney. A traffic ticket attorney can tell you if your violation for overweight, speeding, following too closely, or an unsafe lane change can get reduced or dismissed. In many cases, with the overcrowded courts, judges are willing to allow a CDL holder to plead to a reduced no-point violation. Always consult a traffic ticket attorney before paying a fine and admitting guilt.
Speak with an Attorney Who Practices in Truckee Traffic Court
We can assist you with a DataQs challenge when you need court or DMV documents. We also help with DMV Hearings and appeals. Sadly, lawyers from other areas of law are unprepared for traffic court. Someone could be an excellent criminal defense attorney or divorce lawyer, but traffic court is, by the sheer volume of cases seen per day, much more fast-paced than other courtrooms. What's more, you cannot just ask for a recess to get evidence or a witness.
Call Bigger & Harman at (661) 349-9300 if you receive a traffic ticket or violation. Se habla Español (661) 349-9755.
Give us a call, and let's discuss your situation.
Send us an email, attorney@biggerharmanlaw.com.
References:
The 2019 CA Commercial Driver Handbook.pdf
The freightwaves.com article, International Roadcheck Week – Haul freight or take a vacation?
The JJKeller.com article, Roadcheck Event