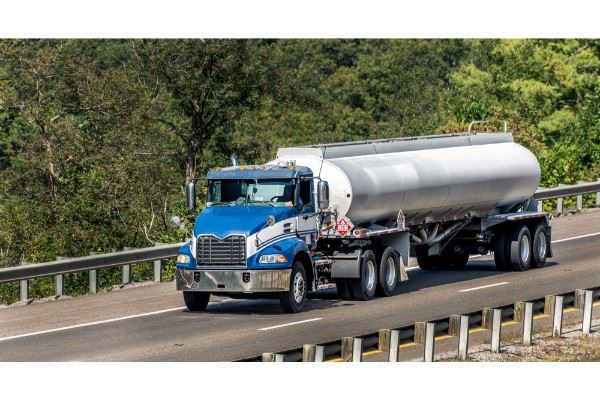 CA Vehicle Code (CVC) 35551, Axle Limits prohibits operating a vehicle with more than the prescribed weight on any given axle or set of axles, or above the overall gross vehicle weight (GVW) without a special permit and makes it a misdemeanor crime to operate an overweight truck in many cases.
So, why does it cost so much for an overweight truck? Why are all California traffic tickets so much? It's a financial cash cow for state and county coffers. Legislators and Caltrans officials will state that overweight trucks destroy state highways much quicker than those within regulated limits.
Conservative estimates are that Californians, truckers and other CDL holders operating in Cali paid nearly $5 billion for approximately 50 million traffic tickets in 2017. These fines and penalties create a financial hardship for drivers, particularly lower-income residents and those CDL holders who make their living delivering cargo and passengers.
How Much Is the Fine for an Overweight Truck?
The fine starts small, with an overweight truck of 1-1000 pound violation drawing a $20 base fine. However, with the state and county penalties, typical fines for an overweight truck are $500 or more. But, a conviction for a severely overweight truck will more than likely receive a fine equivalent to $1.00 per pound. Just imagine a vehicle 5000 pounds or more overweight.
In addition to the fine, convictions of operating an overweight truck, more than 4,501 pounds over, could lead to summary probation. Vehicles less than 4,500 pounds over will receive an infraction of California traffic law.
Other Requirements for an Overlength or Overweight Truck
According to the Caltrans regulations, "oversize" vehicles are more than 8' 6" wide, have a height of more than 14 feet or have an overall length of more than 53 feet. Also, vehicles with an overhang of more than three feet in the front or six feet in the rear. Generally, single axle vehicles cannot exceed 20,000 pounds GVW, tandem axles 34,000 or an overall GVW of 80,000 pounds.
These vehicles must have authorized permits and display the appropriate signs, banners, flags and lights. Oversized vehicles are not allowed within city limits of LA, San Francisco, San Diego, or Sacramento between six and nine am daily and cannot operate on Christmas, New Years, Memorial, Labor, Independence or Thanksgiving Day.
Note:These limits are subject to local conditions, variations and road or bridge restrictions.
Consult with a Traffic Attorney Who Serves Riverside County Traffic Court
When you get a ticket for an overweight truck in Riverside, you need help. Bigger & Harman, (661) 349-9300, regularly represent clients with traffic tickets for trucking violations such as operating an oversized vehicle without permits and various other violations found at "chicken coops" and roadside inspection along I-5, 10, 15 or other freeways.
Se habla Español 661.349.9755.
Send an email to attorney@biggerharmanlaw.com.
References:
The 2018CA Driver Handbook .pdf
The 2018 California Superior Court Bail Schedule for Infractions and Misdemeanors.pdf
Caltrans Regulation of Oversize Loads
CVC 35551, Axle Limits