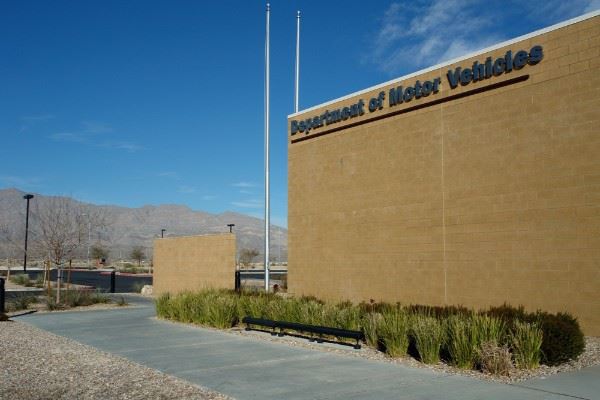 Correct Your Driving Record in CA
The DMV maintains the driving records of CA residents. It is public information, contains records of convictions on moving violations, at-fault collisions and the status of your DL, such as suspension or revocation. You should periodically request a copy of your driving record three or months before your auto insurance renewal date. Since your insurance company will consider the same document to determine how much you will pay for insurance, it would be wise to make sure it is correct and up-to-date.
You can order an unofficial copy of your driving record online or get an official copy by mail or in person at the DMV. Although it is not necessary to have an appointment, an appointment will make your wait not as long.
How Long Does a Conviction Stay on Your Driving Record?
Convictions of a minor infraction for a moving violation and at-fault accidents stay on your driving record for 36 to 39 months from the date of conviction. When you check your driving record, any minor infractions still there after 39 months, including DL revocations or suspensions, should be brought to the DMV's attention. You can do that either in person, by mail or if all else fails at a DMV Hearing. Submit the DL Form 207, Driver's License Record Correction Request to: Department of Motor Vehicles, Mandatory Actions Unit, Mail Station J233, P.O. Box 942890, Sacramento, CA 94290.
A conviction for a major infraction (speeding 100+ mph) will stay on your driving record in CA for seven years. A conviction for felonies and misdemeanors such as hit and run, reckless driving and other two Negligent Operator Treatment System (NOTS) point violations stay on your driving record for ten years.
How to Get a Copy of Your Driving Record
Go to the DMV.CA.GOV website and register for an account. Provide the required info and pay the fee, for an unofficial copy it is $2.00. An official copy ordered by mail, which you can order online using the Form 1125, or receive it in person is $5.00. If you need corrections made, write to: Department of Motor Vehicles, Information Release Unit G199, P. O. BOX 944247, Sacramento, California 94244. You will need to provide the following information and sign the request:
Name
Social Security Number
Date of Birth
CA DL number
Employers or prospective employers can also request a copy of your driving record using the Form INF 1301A, Request for NDR Record Check. Enclose the form, the $5.00 fee and remit to: Department of Motor Vehicles, Information Release Unit G199, P.O. Box 944247, Sacramento, CA 94244.
How to Request a DMV Hearing Due to Too Many NOTS Points
You could request a DMV Hearing to get corrections made to your CA driving record when requests by mail or in person at the DMV did not work. The DMV insists it is not necessary to hire a lawyer to get corrections made to your driving record, but they also say it can be done by mail. Traffic ticket attorneys know their way around traffic law and the courts, so dealing with the DMV is very easy for them.
If you received an Order of Suspension or Revocation from the DMV, you have ten days to request a DMV Hearing. A suspension order gets issued when a driver accumulates four NOTS points within a 12 month period, six within 24 and eight points within a 36-month period.
If you do not request a DMV Hearing within ten days or your request for removal of points was unsuccessful, your six-month suspension and concurrent twelve month probation will begin after 34 days for the date of the DMV mailing.
Consult with Traffic Ticket Attorneys Who Regularly Assist Drivers in Mono County
When you need assistance with a DMV Hearing, traffic tickets for moving violations, help with appeals, or an at-fault accident, call Bigger & Harman, (661) 349-9300. You should always consult with an experienced traffic attorney before you decide to represent yourself, particularly with major infractions and misdemeanors.
Se habla Español 661.349.9755.
We can assist with a mandatory appearance in Bridgeport or Mammoth in Mono County. If you are not a resident of Mono County, a mandatory appearance could require a lengthy travel on at least two occasions to resolve your traffic ticket. However, hiring us to resolve your ticket means you will not need to appear in court or at a DMV Hearing.
Ready to speak further about correcting your driving record? Contact us online or send an email to attorney@biggerharmanlaw.com.
References:
The 2018 CA Driver Handbook .pdf

The DMV.CA.GOV NOTS Information portal

The DMV.CA.GOV Motor Vehicle Driving Record (MVR) website