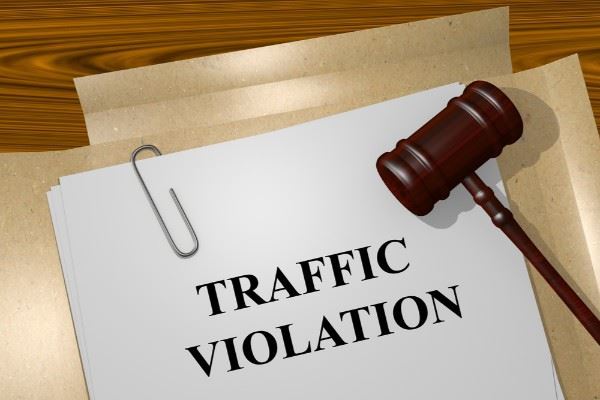 What many don't understand about the DataQ system is that it only reacts to information provided to it by the state. In case of violations received in CA, when the DMV notifies them of convictions by CDL holders, they apply that to the Safety Measurement System under the DOT number of the carrier. If a driver wins a dismissal on appeal or gets a reduced charge, unless the DMV sends the information into the system, the charge will remain on the driver's Pre-Employment Screening Program (PSP) record. 
Convictions overturned on appeal must, by FMCSA regulation, be removed from your PSP. Those reduced or changed violations reset to one severity point regardless of the original violation. That can make a tremendous difference to the driver and the carrier.
The Importance of Maintaining Your PSP
Although not all carriers use the PSP, the program lets motor carriers get the prospective driver's roadside inspection record for the previous three years and their crash record for five years. That includes the information regarding any hours-of-service (HOS) violations, moving violations, alcohol and drug-related violations, and those recordable crashes.
That's a lot of information to leave to chance. What if another Jeff Jones or Hector Gonzalez working for the same carrier as you had a violation that gets placed in your record? It could happen with anyone's conviction or crash report, but it is more likely to be someone you work with since these get filed by DOT number.
Regardless of how the incorrect or outdated information got into your PSP, you need to get it removed. You must request an official copy of the dismissal from the court or DMV, and submit a Request for Data Review (RDR) on the FMCSA's DataQs portal. The place to start is to call (1-877-688-2984) the CA Data Quality Specialist to ask if your information was submitted. If it has been submitted, you might need to wait for it to get into the system. If it hasn't been entered, you must act and submit an RDR.
Dismissed or Reduced Tickets and Crashes 
Just because a law enforcement officer (LEO) finds you at-fault, either partially or fully responsible for an accident, does not make that decision final. You can hire a traffic ticket attorney and conduct an independent investigation, go to court, and get relief. The same is true for any traffic ticket. The burden of proof for guilt "beyond a reasonable doubt" is still the standard, even in traffic court. 
You are not allowed a jury in cases where you get accused of an infraction, following too closely, unsafe lane change, etc. However, in many cases, that can work in your favor because traffic court judges know the law, whereas a jury might let emotions affect their decision.  Challenge every traffic ticket with a traffic attorney; it's the most crucial defense against adverse information in your PSP.
Speak with a Knowledgeable Traffic Attorney About a Ticket in Woodland CA
Tickets in Yolo County on I-5 generally end up getting resolved in the Woodland Traffic Court. We say that CDL holders must fight every ticket for a moving violation because they know their livelihood is at stake. Consult with traffic attorneys who regularly practice in Woodland, CA. Call Bigger & Harman at (661) 349-9300. Se habla Español (661) 349-9755. 
Although our office is in Bakersfield, we travel throughout most of California to defend truckers and other CDL holders with traffic violations. Give us a call, let's discuss your situation and go from there. We offer a free initial consultation to CDL holders.
Send us an email, attorney@biggerharmanlaw.com.